Note:
1. Available coupons offered by SEAGM are for selected products ONLY. Items offered for the coupon will be displayed when you click on the details.
2. Coupons are based on stock availability ONLY.
3. SEAGM reserves the right to change the terms and conditions at any time without prior notice.
Step 1: Visit our SEAGM home page and scroll to the middle section. If there are available coupons, it will be displayed.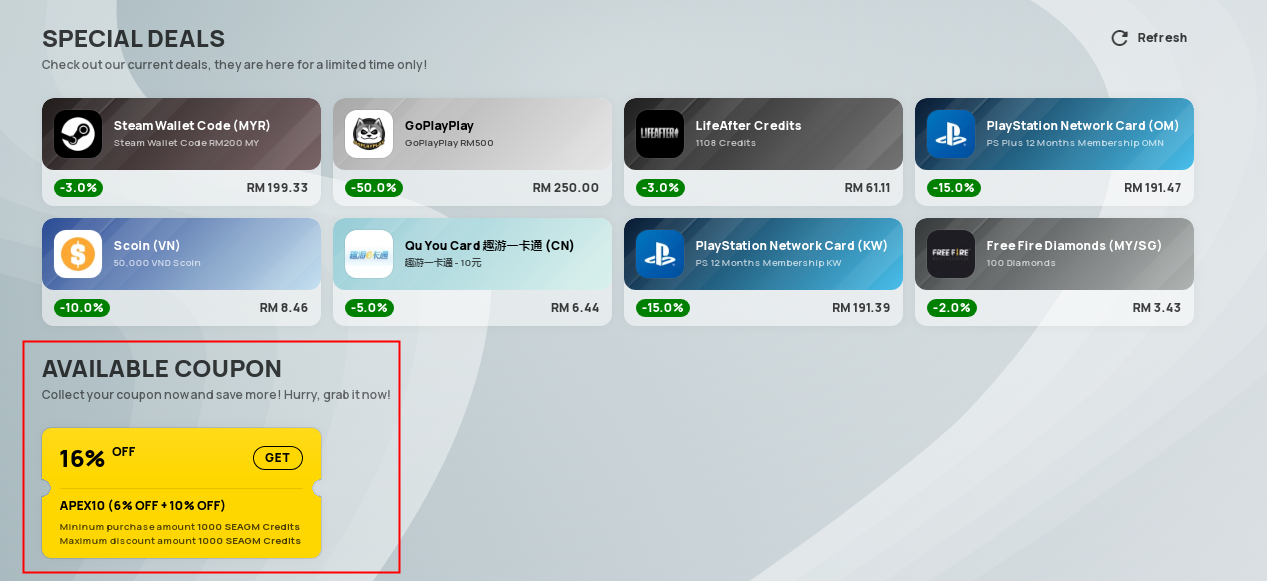 Step 2: Click into the coupon, then the Terms & Conditions and items offered for the coupon will be shown on the page. Click " Get coupon " once everything is cleared. You may also confirm by checking "My Coupons" under your SEAGM account.
Note: Please make sure to use the coupon before the promotion period ends.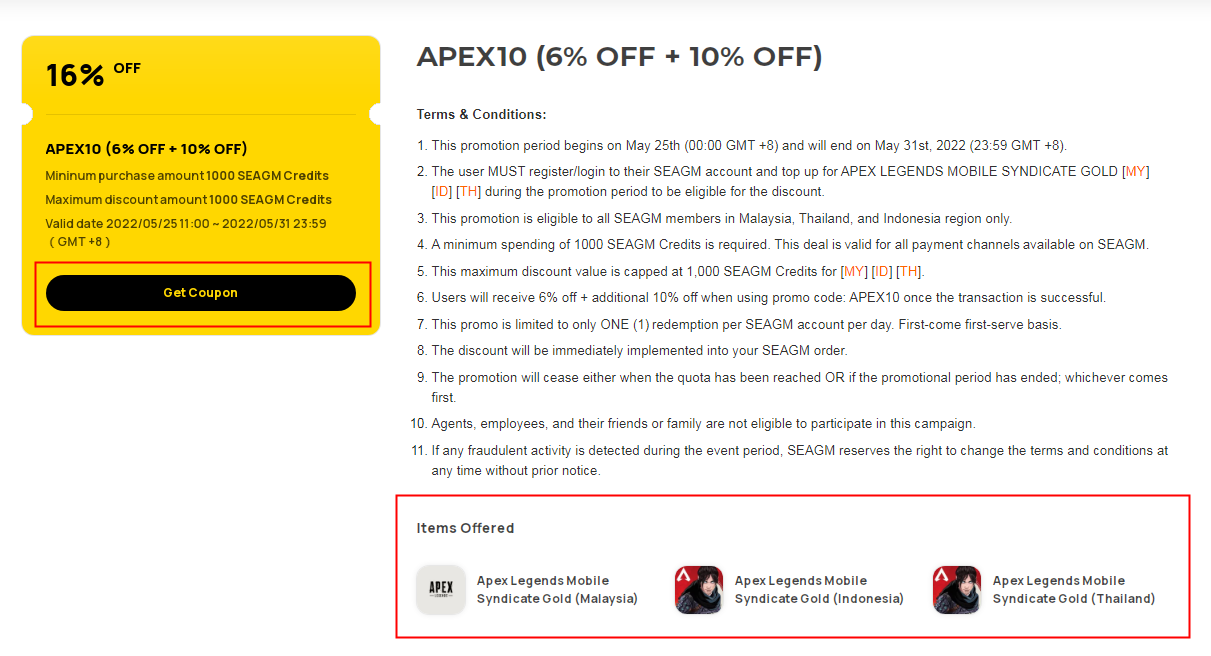 Step 3: Select the product which the coupon offered, confirm game information and click " Buy now "
Note: The coupon will show the product as shown in the image below if it's applicable to it.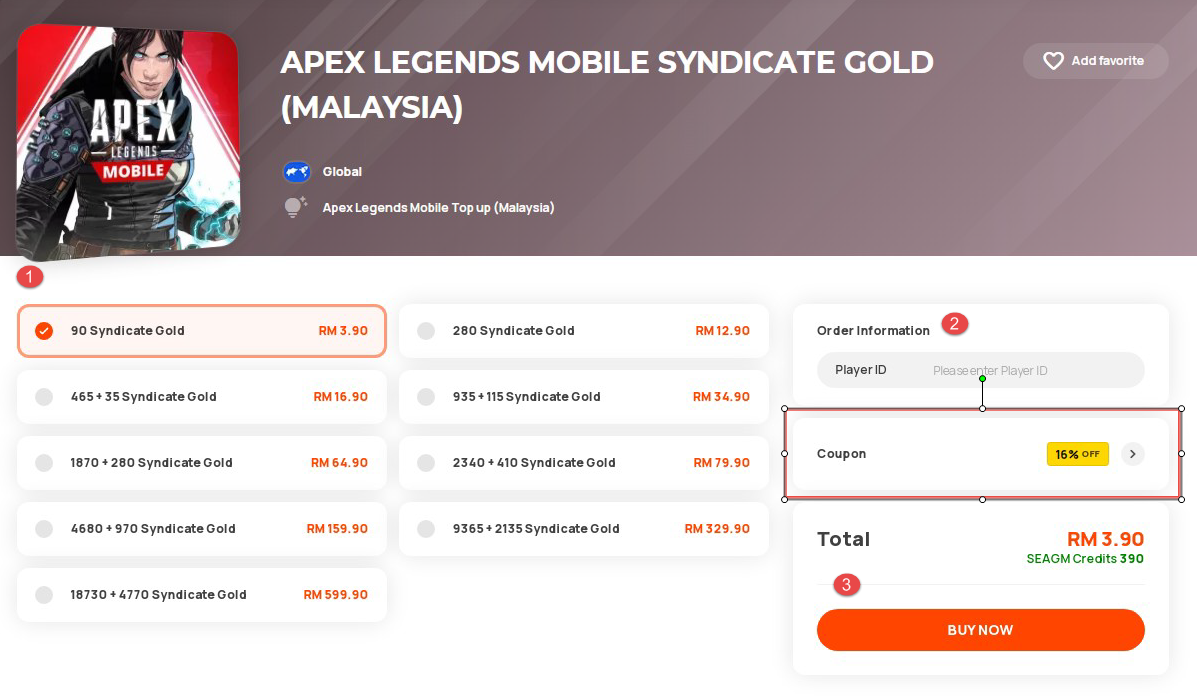 Step 4: On the checkout page, the coupon will auto-apply to the product and the total amount will be displayed on the same page.

Step 5: Pick your desired payment method and click "Pay Now" to complete your payment.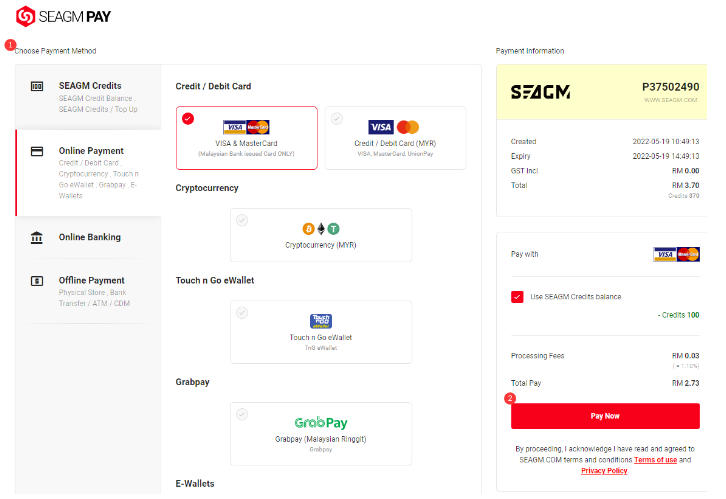 Step 6: Once payment is completed, you may view your order status, under "My Orders".
Thank you.
Visit the SEAGM Support site for quick answers and guides.
Need support? Contact our Customer Support via LiveChat.
Related articles:
How do I track my order status?