Step 1: Click Sign In on the top right of the page. If you don't have a SEAGM account yet, go to www.seagm.com and click Register. You can sign up using your email address, Facebook account, Google account, etc.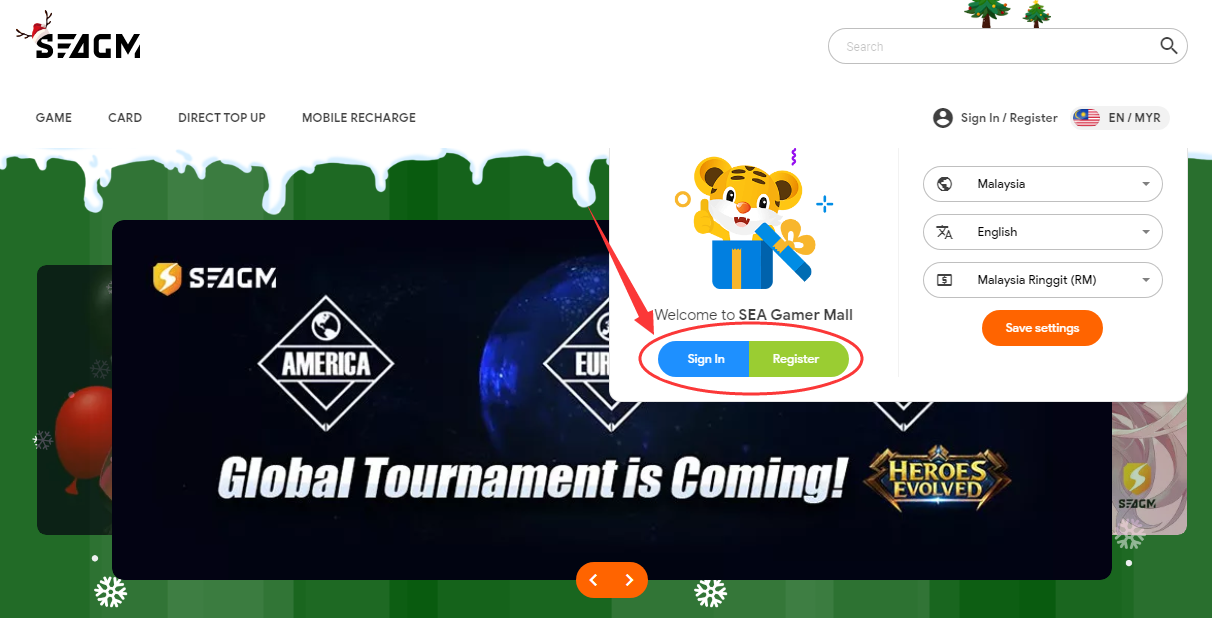 Step 2: Select 'DIRECT TOP UP'.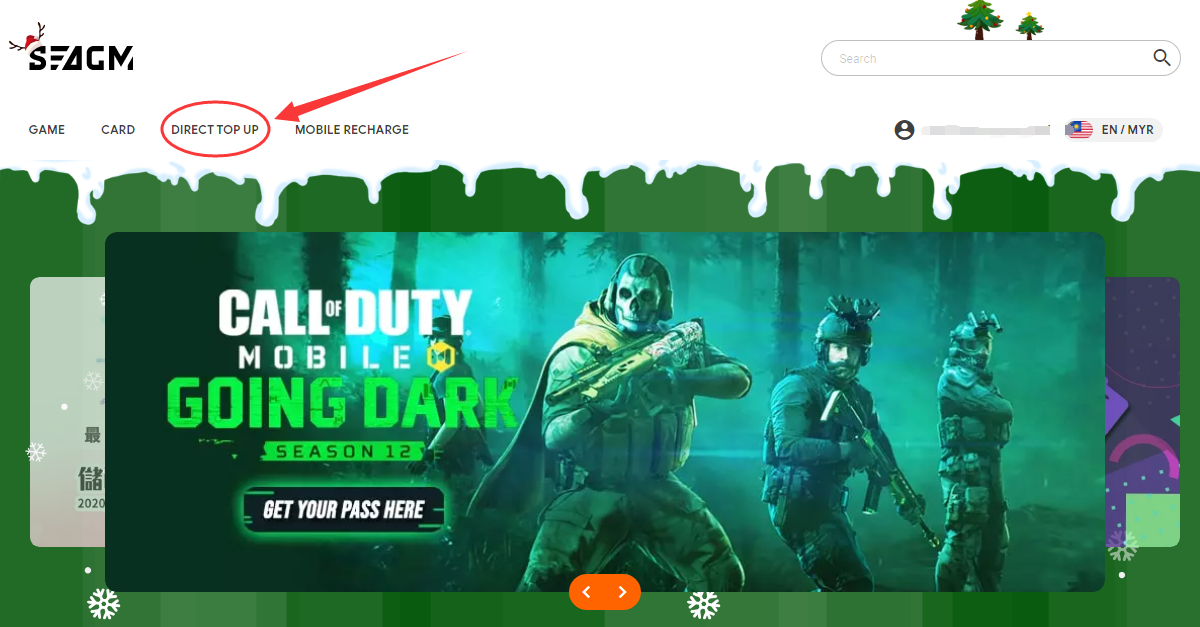 Step 3: Select the game or apps you would like to top up.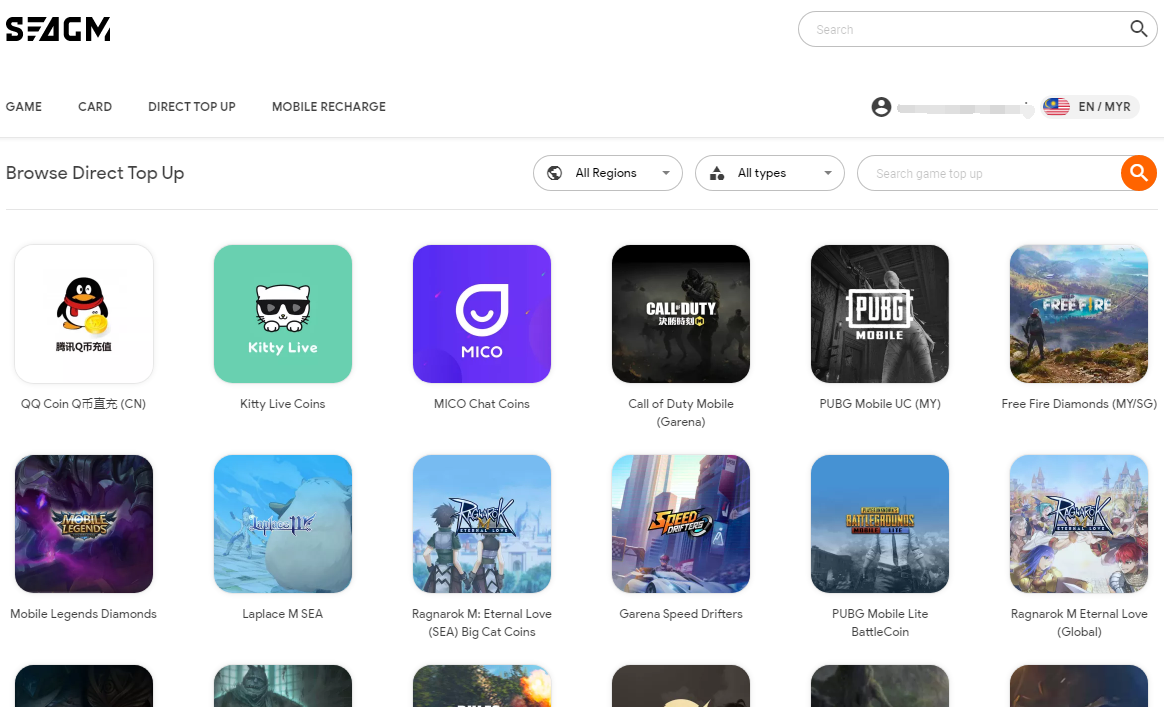 Example 1: Buy QQ Coin
For example, proceed to the QQ direct top-up page > select the amount you need > enter the QQ account number that you want to top up > click 'Buy Now' to proceed to the checkout page for payment.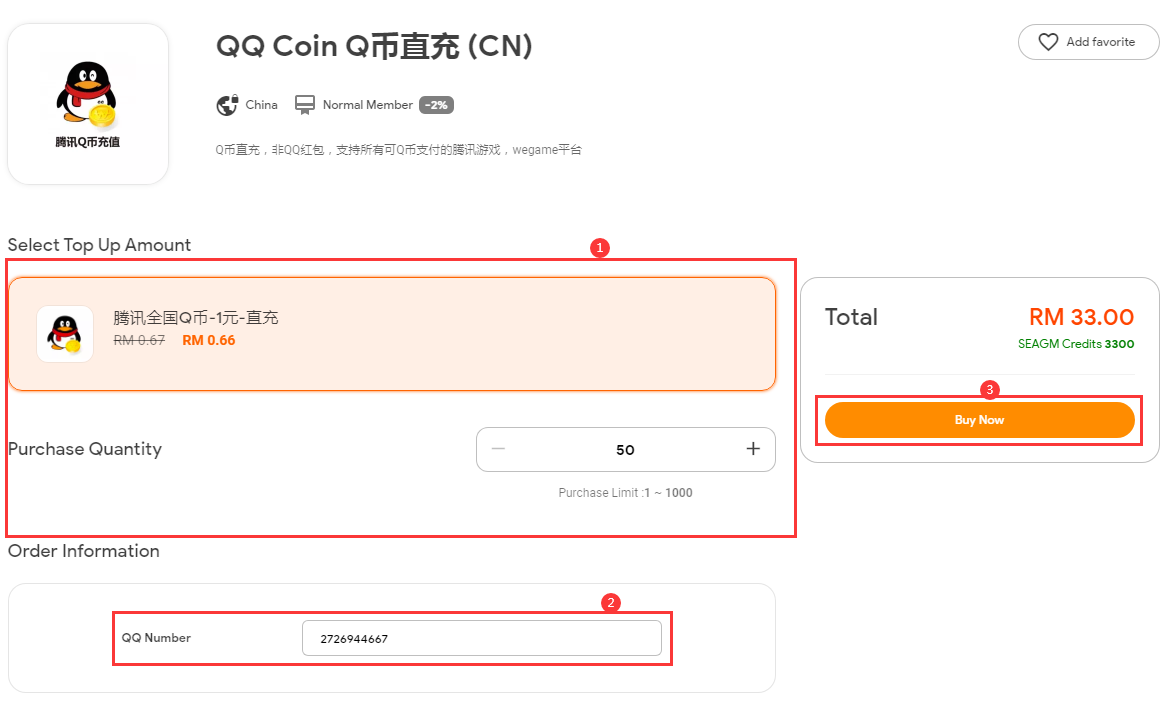 Step 4: Insert voucher code if applicable, otherwise click 'Pay Now and you will be directed to the SEAGM payment center



Step 5: To create an order, please select the payment method that you wish to use. If your account has SEAGM Credits, you can choose to pay with your SEAGM Credits by entering your login password. Click 'Pay Now' after you've done choosing Payment Methods.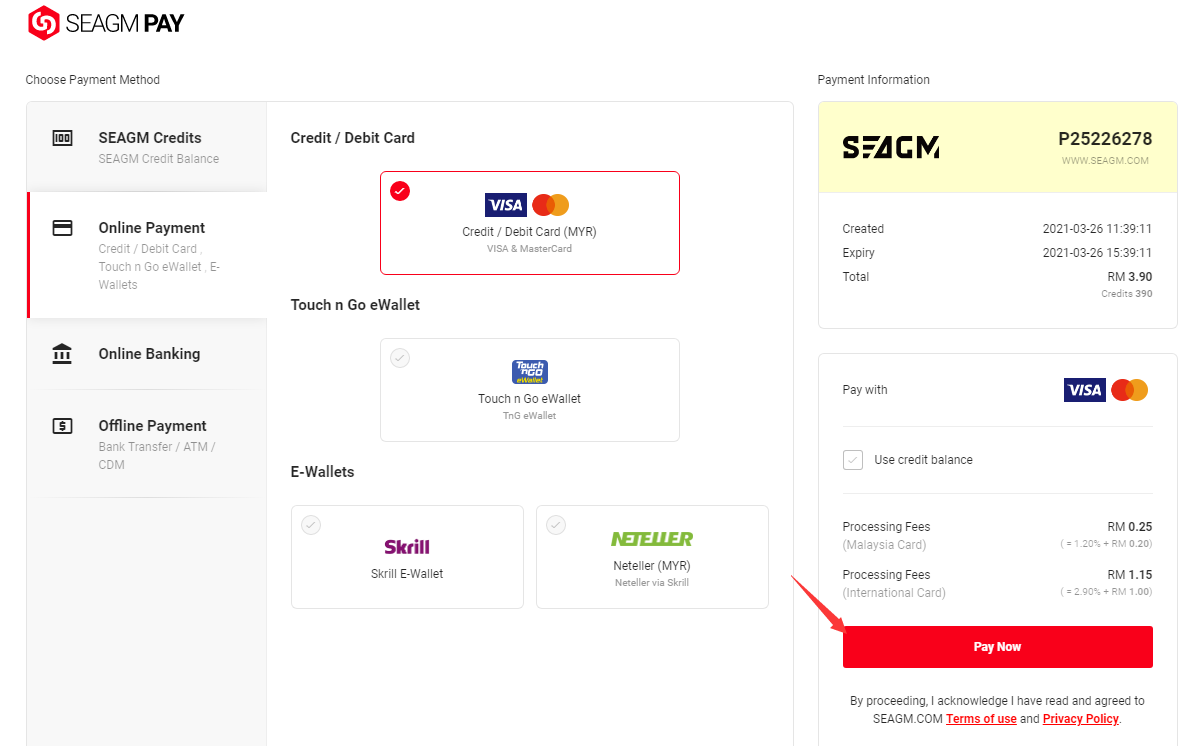 Step 7: The top-up will be processed after payment made, you may log in to your ID/Game to or you may contact our Customer Service Officer via SEAGM LiveChat for further assistance.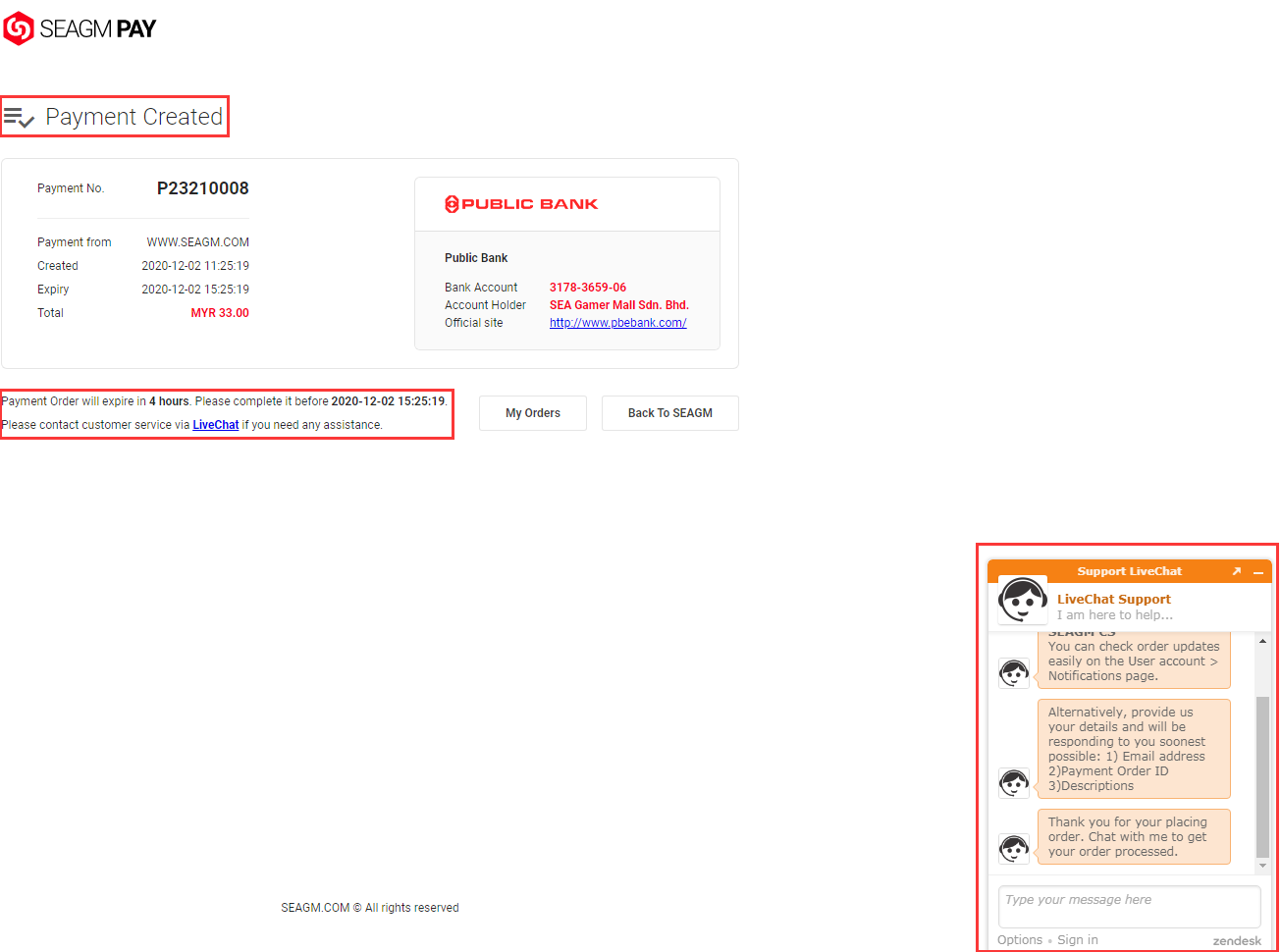 Important notice:
Customers are reminded to double-check their Account ID/Number/Username before making payment in order to avoid any wrong top-up issue. SEAGM shall hold no responsibility for the wrong purchase issue, click here for terms and conditions.

Thank you.
Visit the SEAGM Support site for quick answers and guides.
Related articles:
How to find the Direct Top Up on SEAGM app?