About:
Chronicle of Infinity is an MMORPG that plunges you into the middle of a battle between the Astral Alliance and the Obsidian Alliance. This time, your mission is to create a powerful hero and fight dozens of players from around the world for victory. You, a Guardian, responded to the call and came to Astrapolis.
Step 1: Register or login to SEAGM, then on the top right side of the page, search "Chronicle".
Step 2: Select "Chronicle of Infinity Coupon" and choose the coupon amount. After choosing, kindly enter your role ID, character name, and server to proceed.
Note: To check on your player information, kindly login into your game account and tap on the profile icon in the upper left corner of the page. Then, tap again on the No. icon to copy the displayed Role ID.

Step 3: Kindly confirm the coupon amount and recharge detail then click "Pay Now".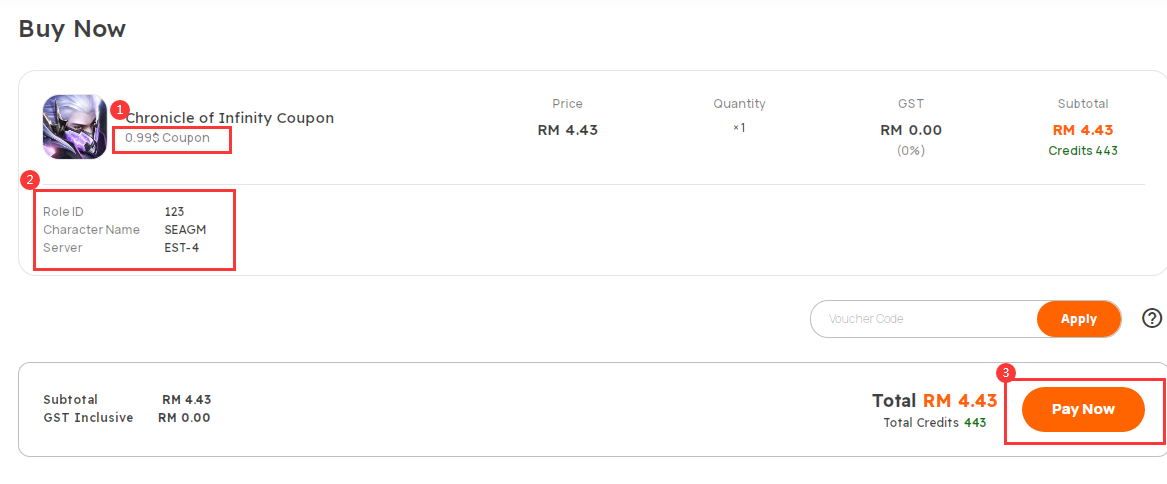 Step 4: Pick your desired payment method and click "Pay Now" to complete your payment.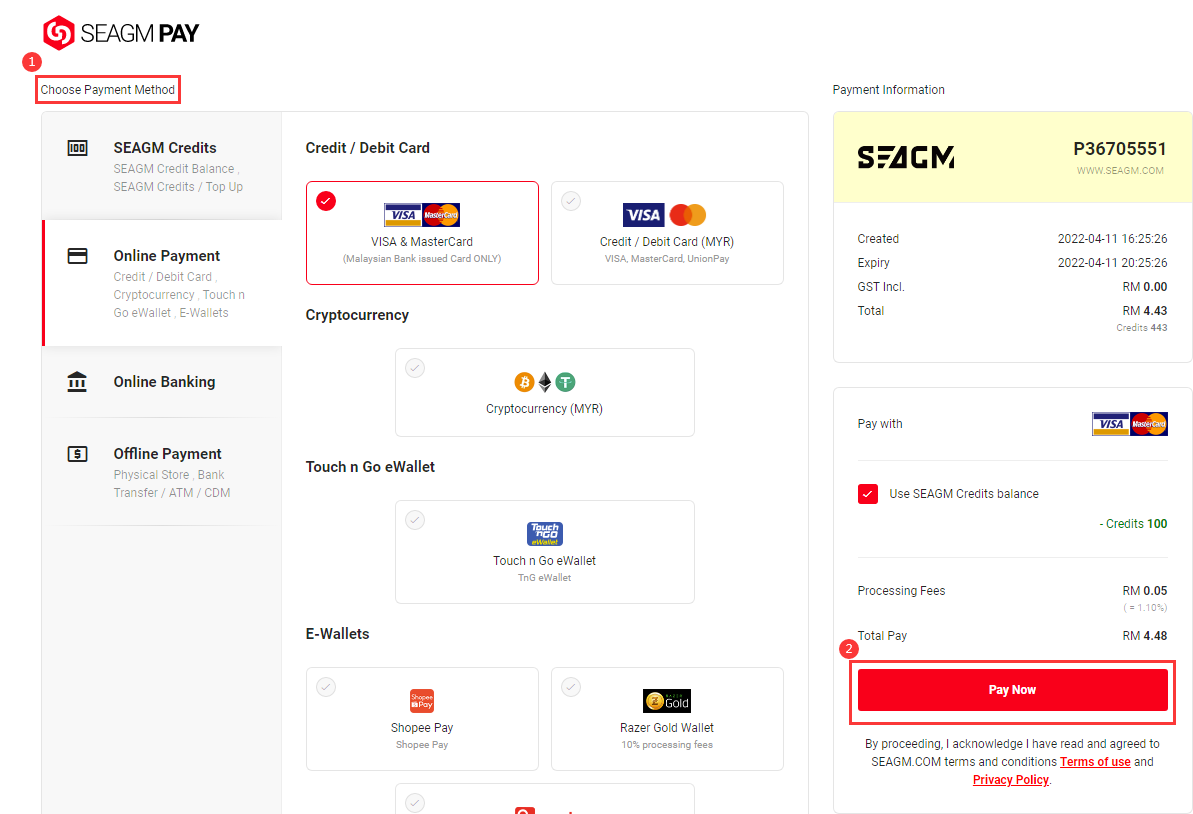 Step 5: Once payment is completed, you may view your order status, under "My Orders".
Thank you.
Visit the SEAGM Support site for quick answers and guides.
Need support? Contact our Customer Support via LiveChat.
Related articles:
How to top-up Yalla Ludo Diamonds in SEAGM ?
How to make payment via Boost in SEAGM?
How to get the password to retrieve gift card code if my SEAGM account was linked with social media?