About :
Yalla Ludo, an app with voice chat, allows you to play Ludo or Domino with your friends online. There are two types of modes in Ludo that includes, 1 ON 1 mode and 4-Player mode. Each mode has four gameplays: Classic, Master, Quick, and Magic.
Step 1: Register or login to SEAGM, then on the top right side of the page, search "Yalla Ludo".
Step 2: Select "Yalla Ludo" and choose the number of diamonds, then enter your User ID and click "Buy Now" to proceed.
Note: You can search for account details by login into the game, then tap the Profile icon in the upper left corner and the Yalla Ludo User ID will be displayed.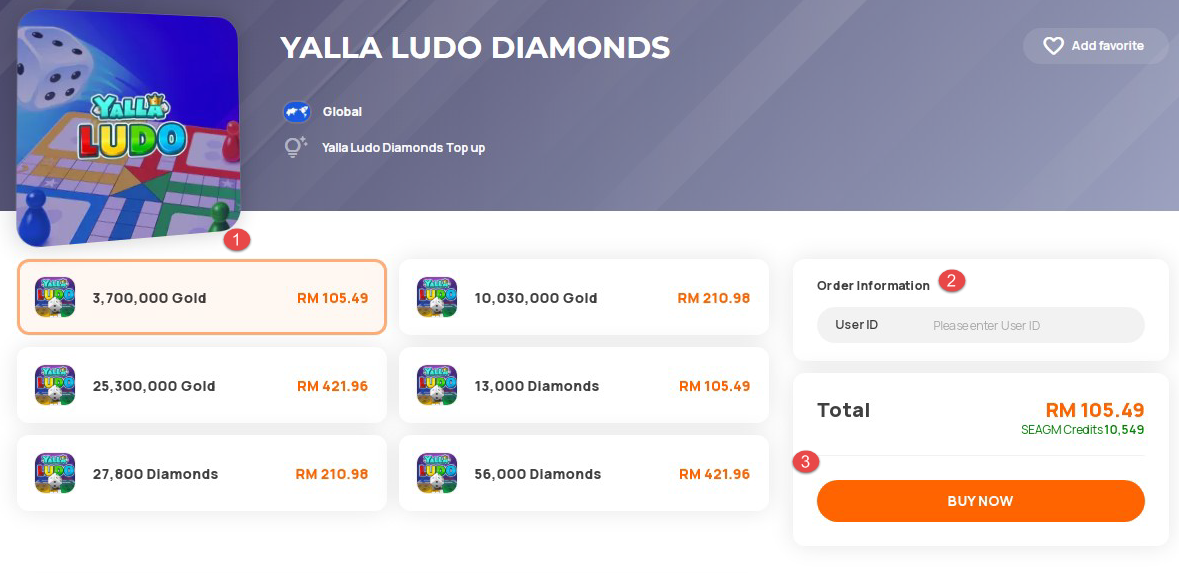 Step 3: Kindly confirm the number of diamonds and user details then click "Pay Now".

Step 4: Pick your desired payment method and click "Pay Now" to complete your payment.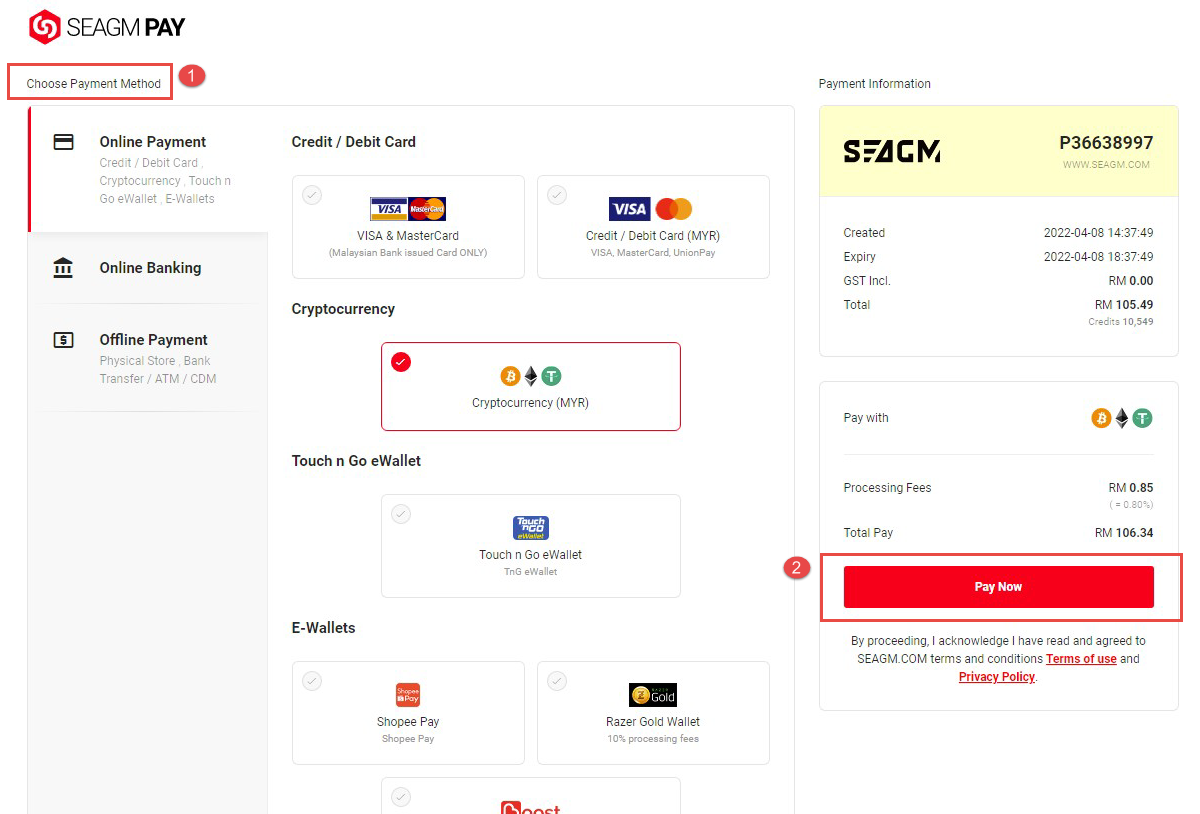 Step 5: Once payment is completed, you may view your order status, under "My Orders".
Thank you.
Visit the SEAGM Support site for quick answers and guides.
Need support? Contact our Customer Support via LiveChat.
Related articles:
How do I track my order status?
How to pay using Credit/Debit Card via Stripe?