Mini FAQs section:
1. Why am I not able to receive an email after clicking on "Reset My Password" or "Register an Account" while the page is written, "Reset Password/ Verify Email Sent To Your Inbox" in SEAGM?
Service from Gmail blocks email to protect you from unwanted or malicious emails such as phishing, scams, and spam. In this case, they are mistaking the email that you want for email that you don't want. Therefore, in order to prevent issues on missing out emails, whitelisting the domain would be a quick and good solution.
2. Why should I whitelist a domain in my Gmail account?
Whitelisting important domains in Gmail balances out the equation of receiving too much spam and missing out on important emails. Whitelisting a domain also helps to avoid delays or missing information or emails that were important to you.
Guide on how to whitelist domain in your Gmail account:
Step 1: Log in to your Gmail account.
Step 2: Click on the "Gear" icon at the top right corner.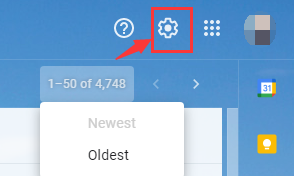 Step 3: Click on the "See all settings" selection.

Step 4: Go to the "Filters and Blocked Addresses" tab, then click on "Create a new filter".

Step 5: Next, on the 'From' section, kindly type in the domain or email address you'd like to whitelist, then click 'create filter' at the bottom. [Example: seagm.com]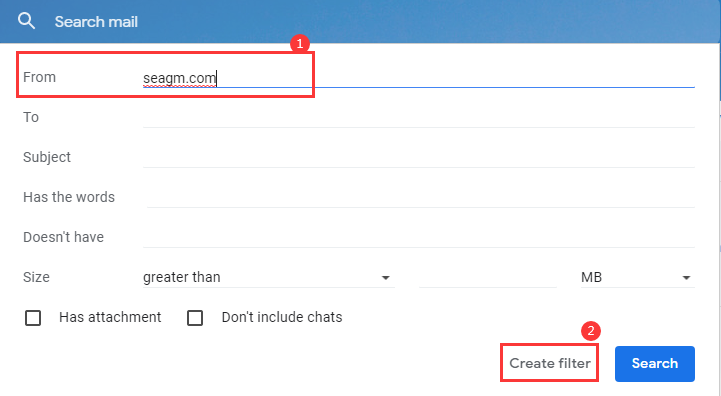 Step 6: Once created, you will be given a list, kindly tick the box "Never send it to Spam" followed by the "Create filter" button. This will ensure emails from that particular domain never go to spam.
Note: You may also tick the box "Always mark it as important" up to your choice.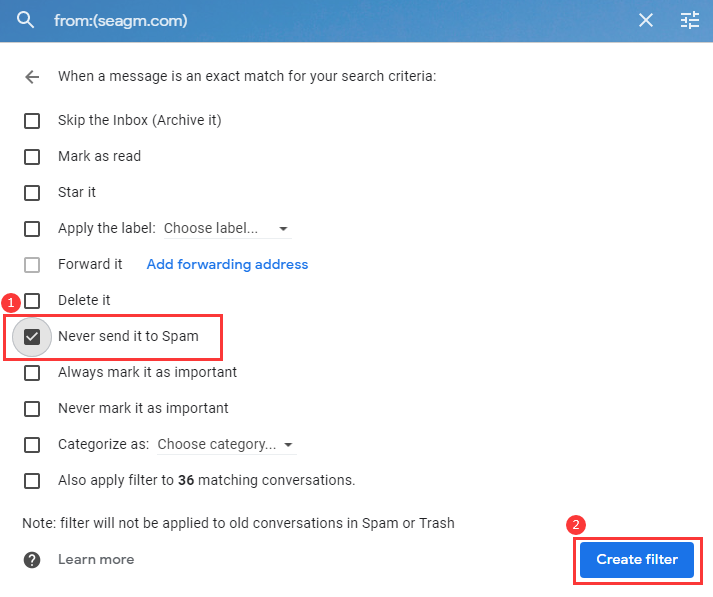 Step 7: On the same page, categorize the domain as primary to make sure it lands in the primary tab. Otherwise, it can go to promotions or social tabs and you may miss reading it.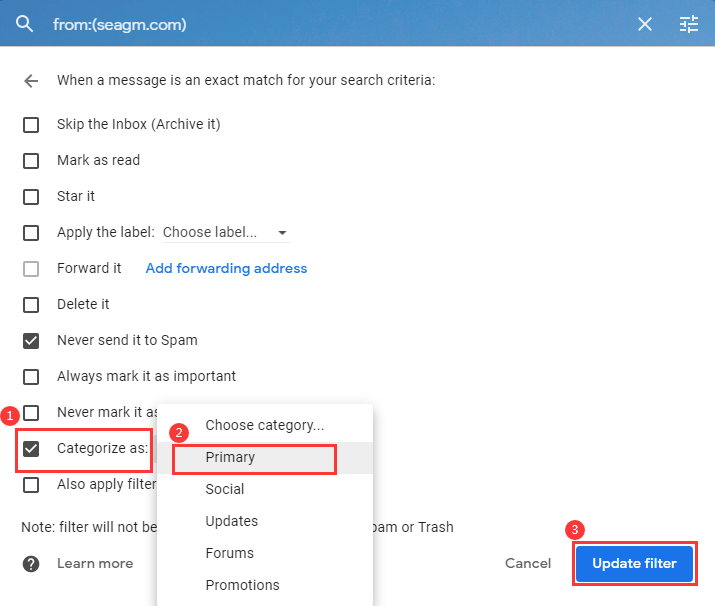 Step 8: You'll see the confirmation pop-up "Your filter was created." at the bottom left corner. Besides, you'll also be able to see the filter as shown below.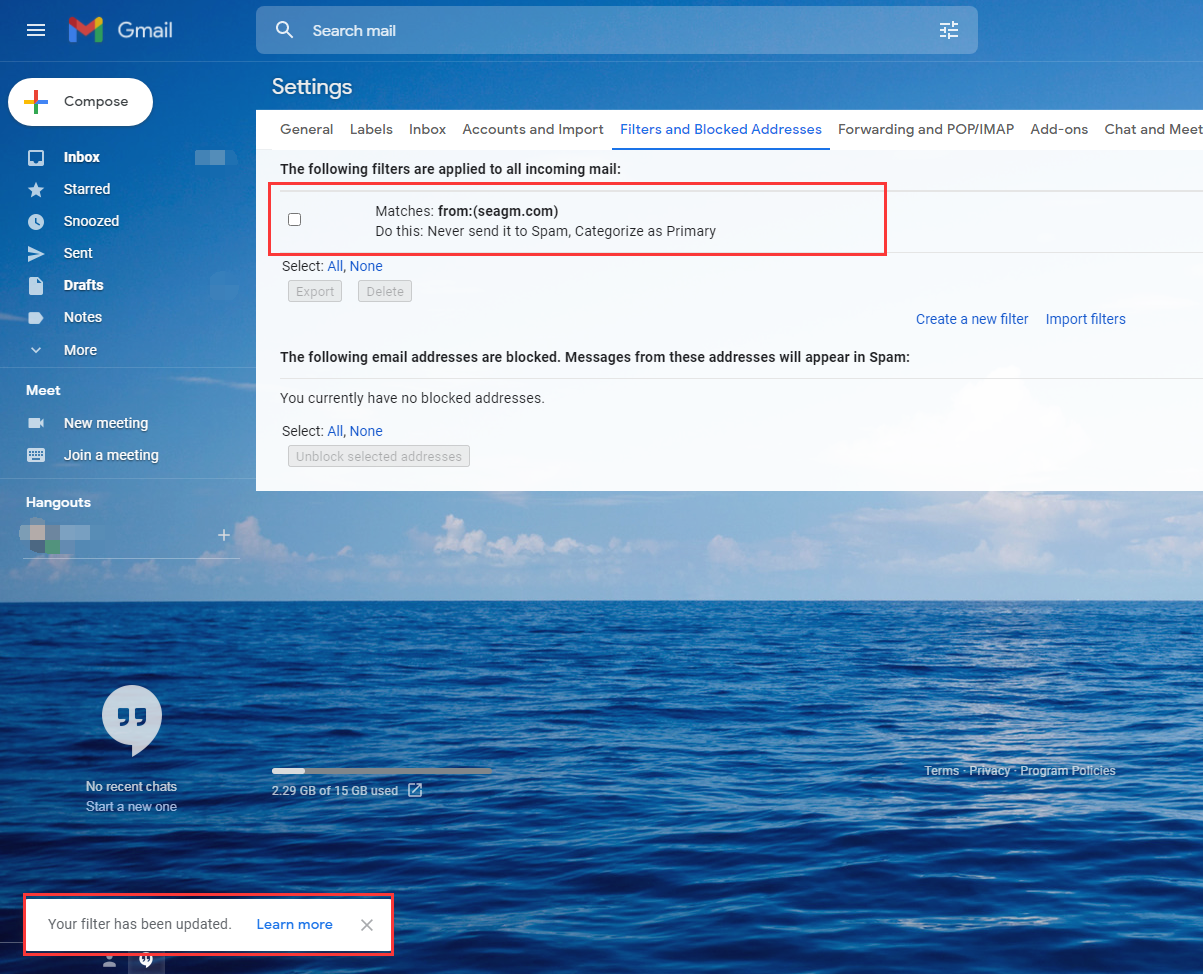 Step 9: Whitelisting a domain had been successfully added. You may add more if it's needed.
Thank you.
Visit the SEAGM Support site for quick answers and guides.
Need support? Contact our Customer Support via LiveChat.
Related articles:
How to reset forgotten password?