If the video won't play, try to follow the simple steps below:
Step 1: Go to the SEAGM Member Registration page. Enter your email address and click "SEND VERIFICATION EMAIL".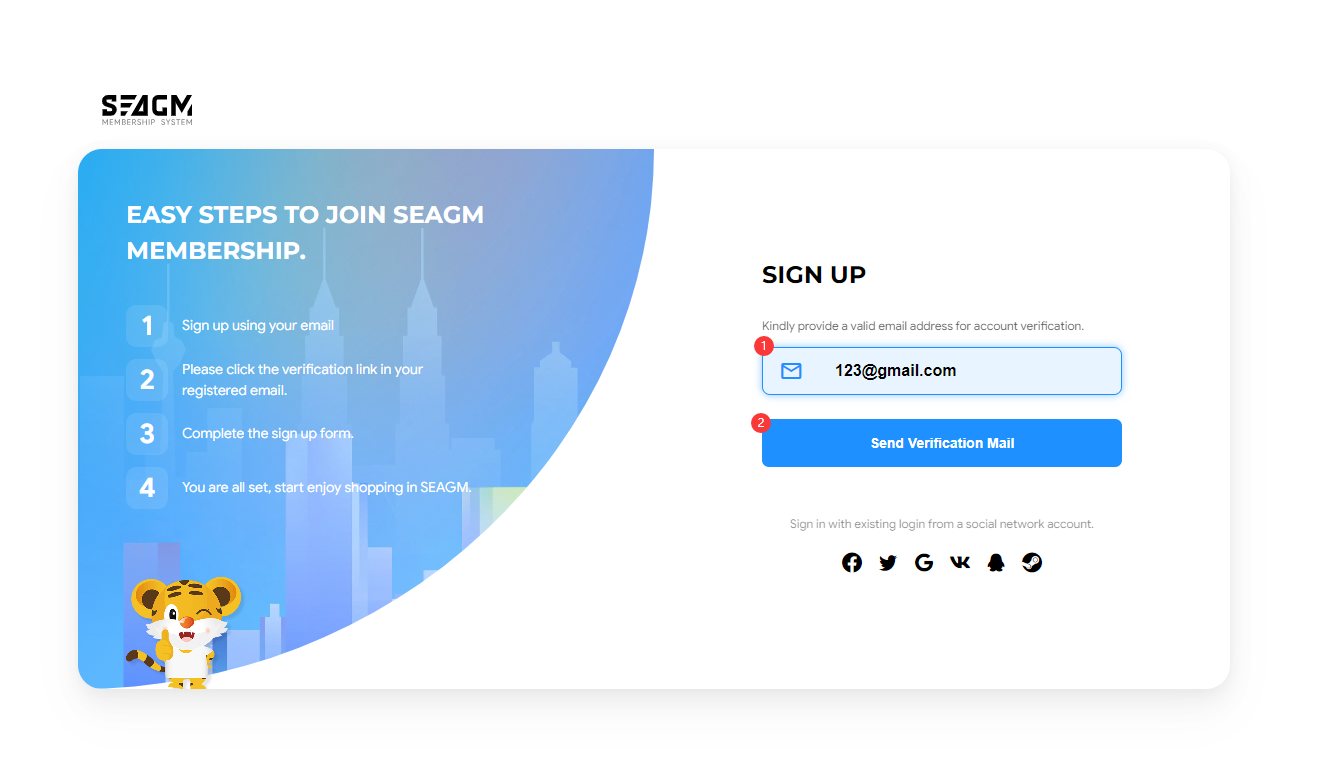 Step 2: Check your INBOX (or JUNK/SPAM) folder then click on the verification link to verify your email address.
Step 3: Fill in all the required information and you are done.
If you can't access the email address or phone number listed on your account, learn what to do next.
Thank you.
You may visit the SEAGM Support site for quick answers and guides.
Need support? Contact our Customer Support via LiveChat.
Related articles:
Why is my SEAGM Members Account locked?