Step 1: Sign-in to SEAGM account > Click "My Orders" to browse all the created orders.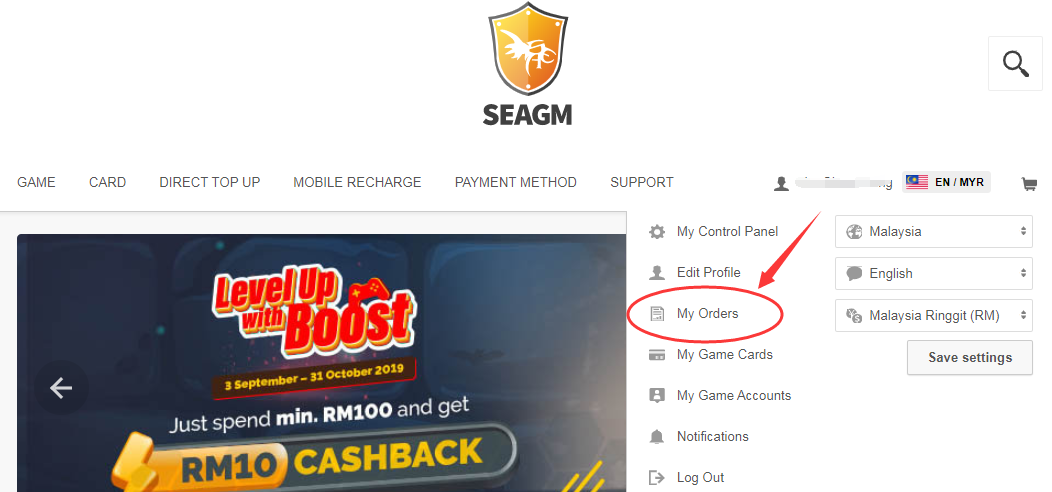 2. Select the Payment status "Completed" > Check Payment Number at the top left of the completed order which starts with PXXXXXXX.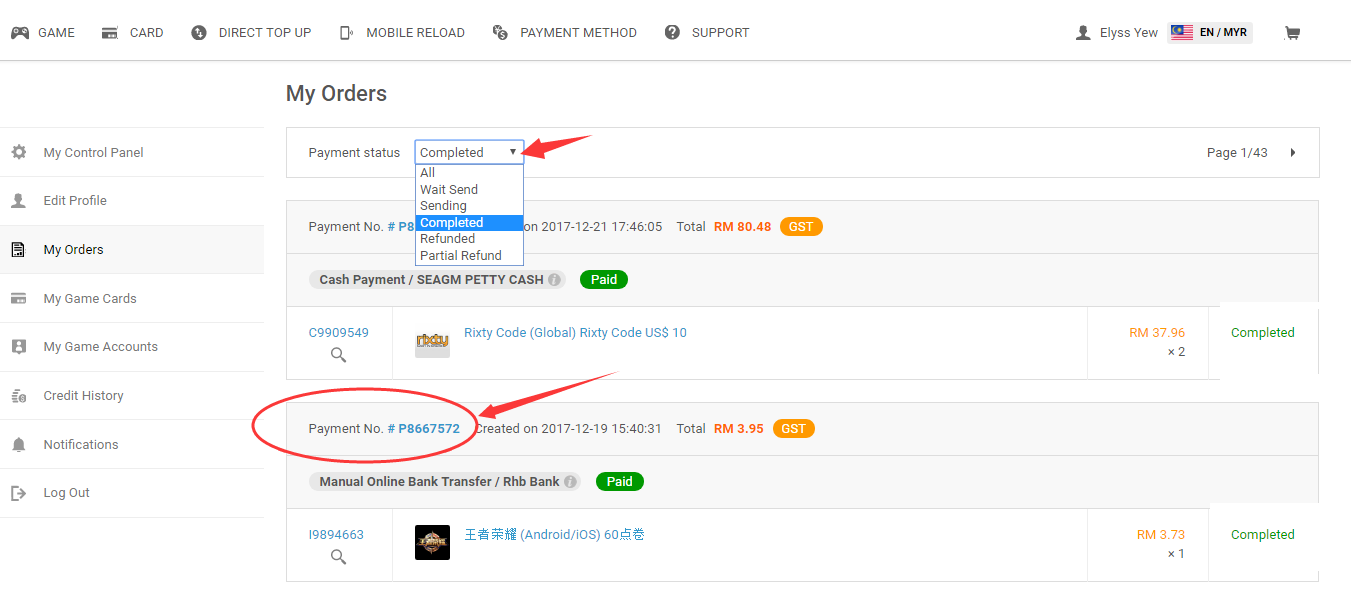 Note: There may be a slight delay when processing your orders during peak periods. However, rest assured that we will do our best to minimise this delay. Please accept our apologies for any inconvenience caused.
For more information, see payment status.
If you need assistance in viewing your order, please contact our Customer Support with LiveChat.
Thank you.