If you're not a member yet, here's how to register for and log in to SEAGM. Next, click

here

to redirect you to the product (PUBG Mobile) page.
Step 1: Select the Unknow Cash you wish to purchase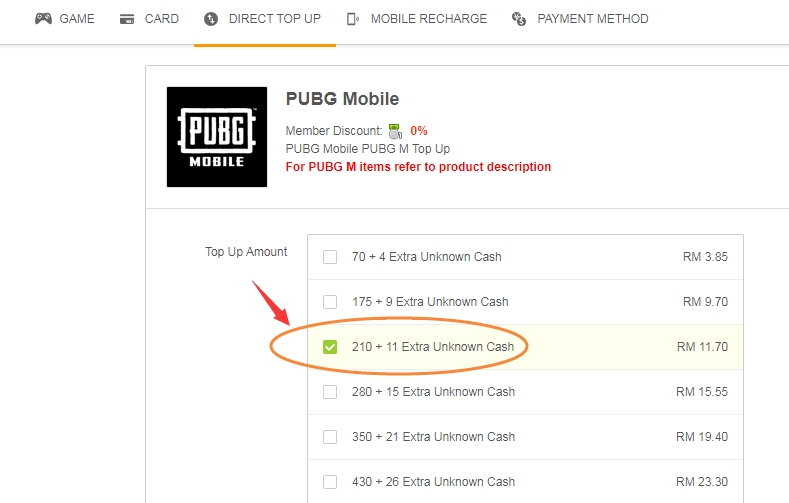 Step 2: Scroll down the page > Enter your "Player ID"

Step 3: To avoiding wrong purchase issue, double check your quantity and player ID before tab "Pay Now".

Step 4: After tab "Pay Now" You will redirect to the payment page. Select the payment method you wish to use and then tab "Pay Now" to complete your payment.


Step 5: Once the payment made, kindly contact our customer support via the SEAGM live chat to verify your payment & order.
Important!
*** Please ensure that you have entered the correct Player ID.