Follow the steps below to top up your Nexon Korea account with Nexon Cash Card Korea:
1. Login with your Nexon KR account here Nexon Korea Member Login Page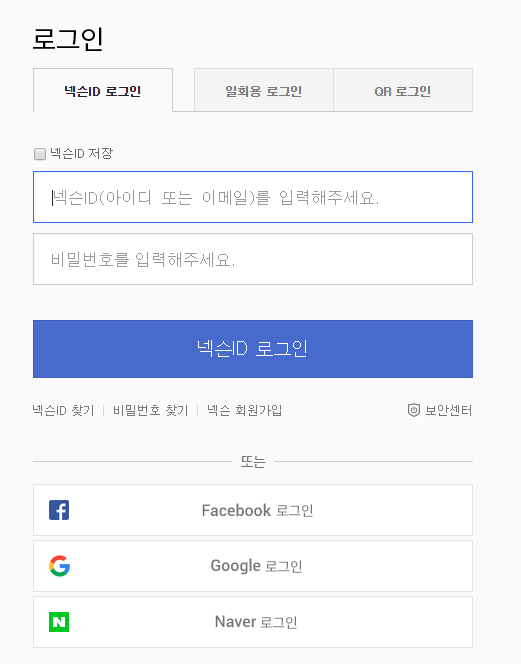 2. After logged in, click the top-up button as shown in the picture below.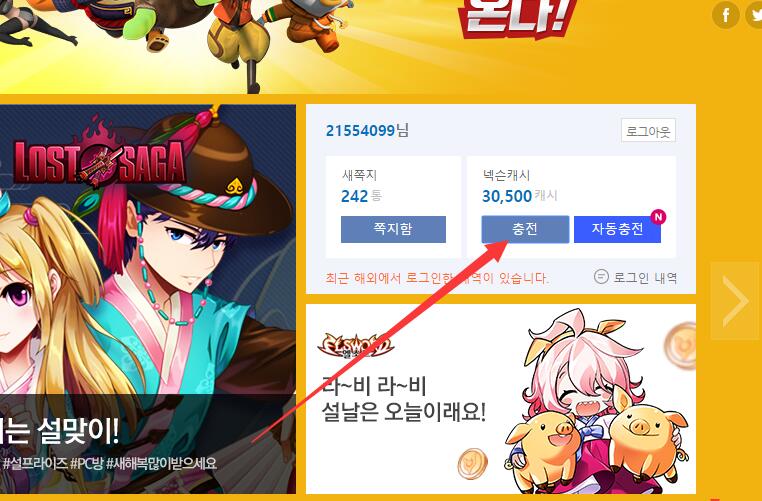 3. Select to use Nexon card 넥슨카드/넥슨핀, then tap go pay and agree.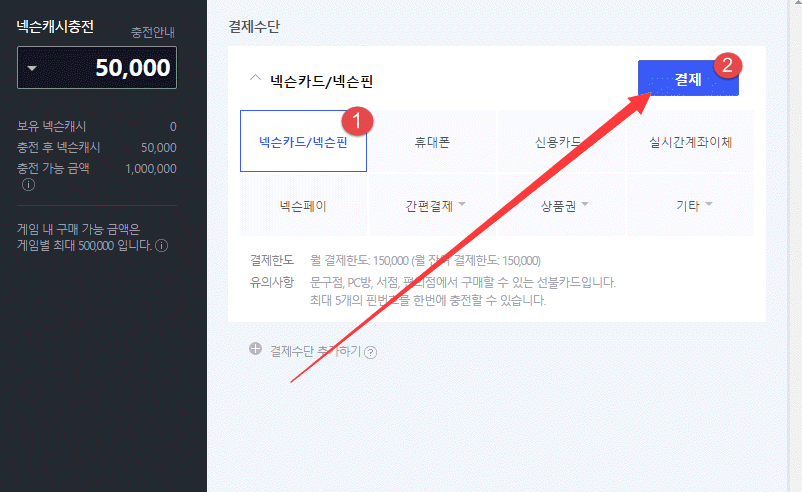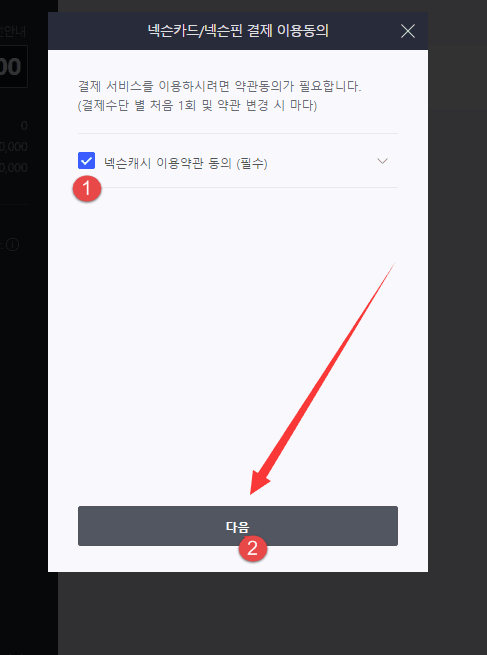 4. Enter your card code and redeem it by following these steps.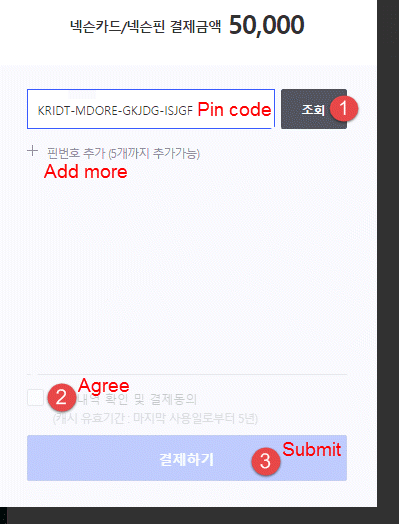 5. You'll see the screen below once your top-up is successful.