One of the most useful features in SEAGM's updated website is the Order Status Real-time Notification. Members can now receive real-time notification of their orders.
The indication that you have a new notification is you'll see a RED DOT at SEAGM Member Account icon and Notification tab (refer to the sample below)

Members will be notified of:
Payment Order being paid
Payment Order refund
Order delivery status whether it's being traded/completed.
Order support messages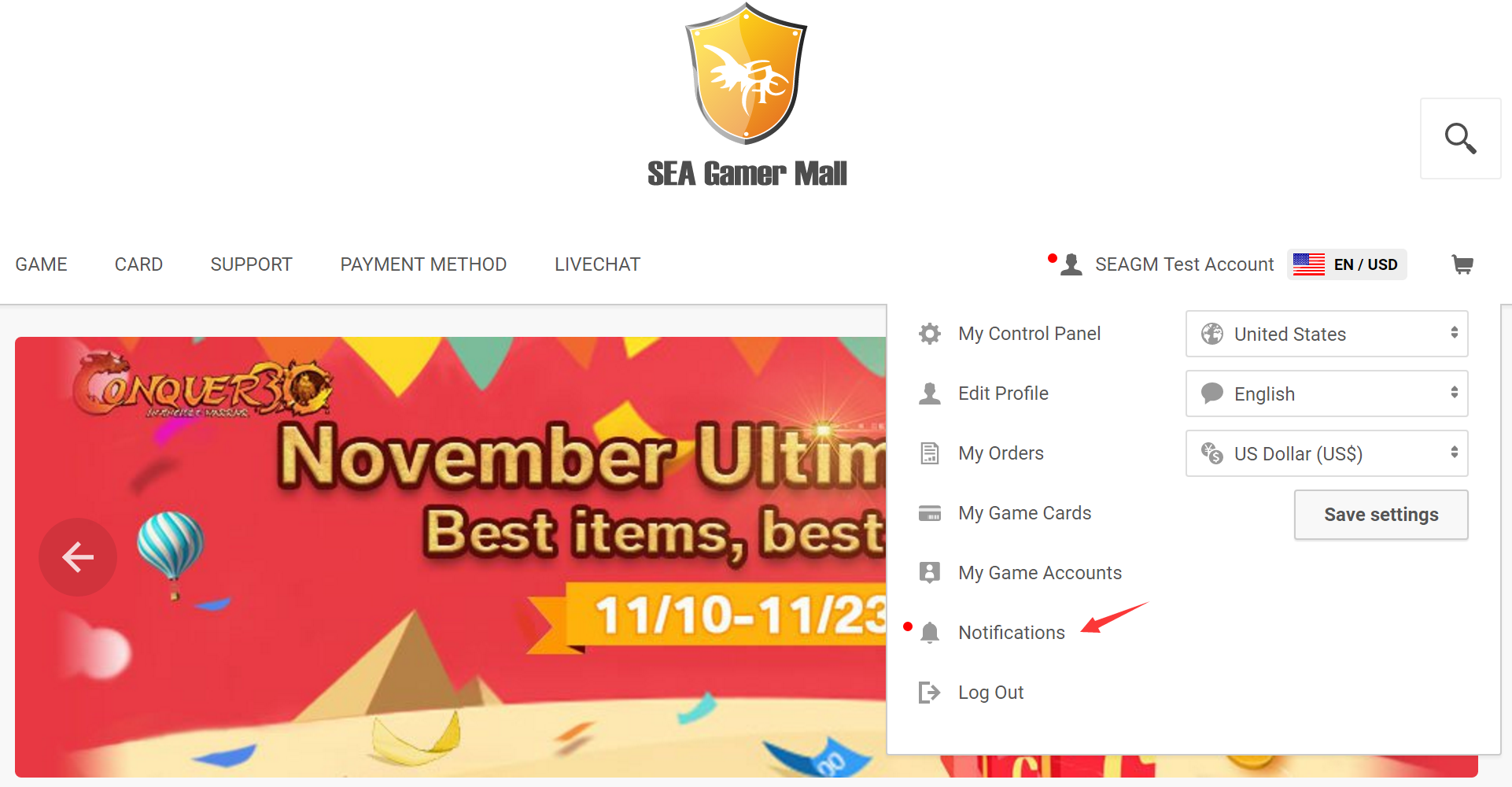 Members can view all their notifications list at the Notification page.