Badlanders is a survival looter shooter mobile game launched by NetEase Games. Here, upon the ruins of a once-great civilization, scavengers fight for treasure and glory. The Red Beach Sanctuary once housed the world's most advanced weapon tech but, in the face of natural disasters, became a beacon for the preservation of science and technology for all mankind. However, it was short-lived as war broke out and the preservation plan collapsed. The only things left on that bloody beach are massive ruins, competing scavengers, and endless opportunities... Gear up and get ready to enter the hot zone of riches and danger!
Note: This top-up service is ONLY for the Badlanders Android version.
Step 1: Register or log in to SEAGM, then on the top right side of the page, search "Badlanders"
Step 2: Select "Badlanders Card" and choose the preferred type of card. After choosing, kindly enter your User ID. Then click "Buy Now" to proceed.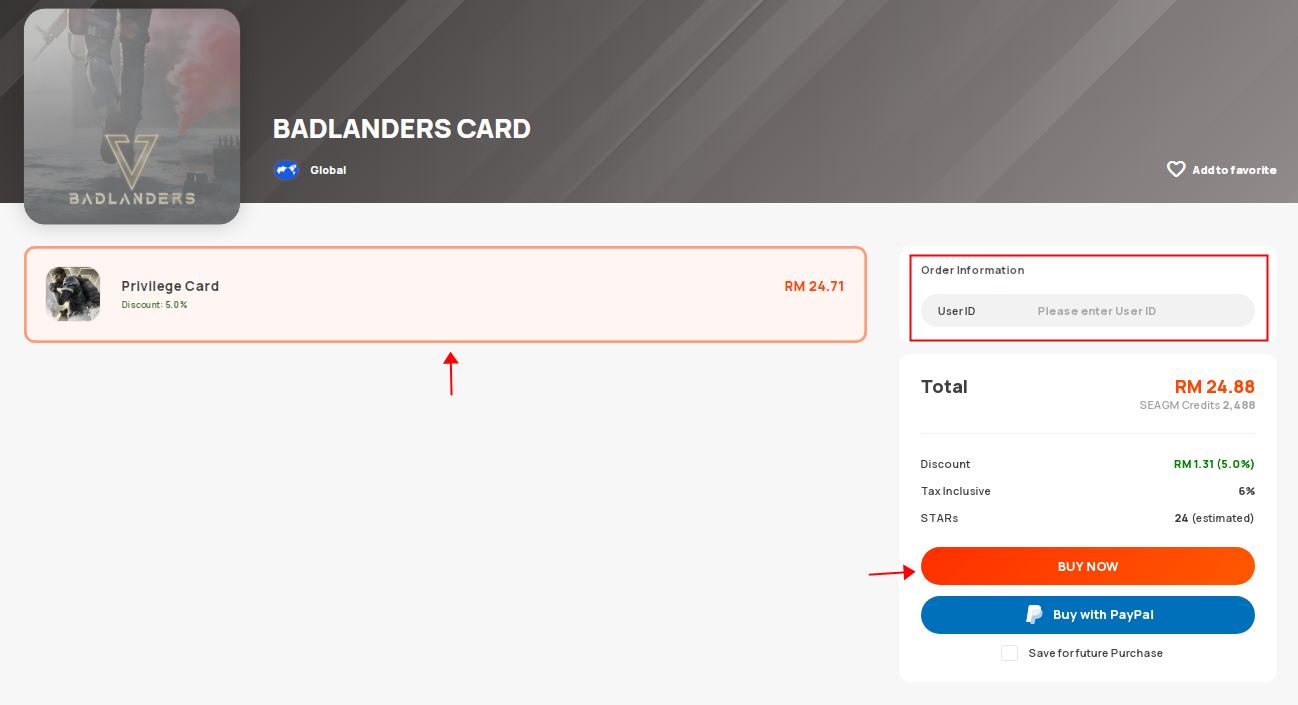 Step 3: Kindly confirm the type of card then click on "Pay Now".

Step 4: Pick your desired payment method and click "Pay Now" to complete your payment.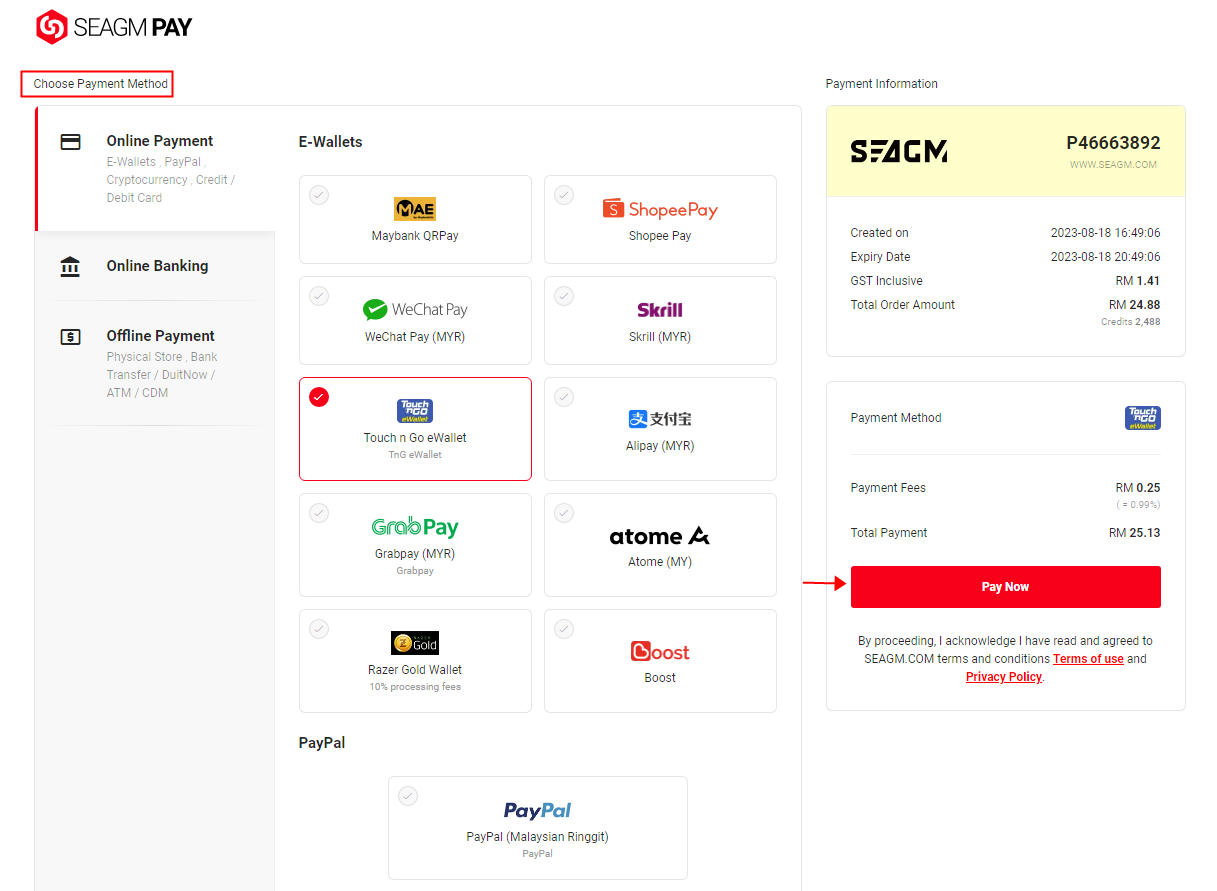 Step 5: Once payment is completed, you may view your order status, under "My Orders".
Thank you.
You can visit the SEAGM Support site for quick answers and guides.
Need support? Contact our Customer Support via LiveChat.
Related articles:
How to top up Castle Clash IGG Gems in SEAGM?