Alipay is a leading open platform for payments and digital services in China that has more than a billion active users worldwide. Alipay users can pay on the web or on a mobile device using login credentials or their Alipay app. Users with a Chinese ID and bank account can use Alipay to make payments online and in person at various merchants outside of China as they travel for leisure, business, or study.
Important note:
1. A processing fee of 1.35% [MYR & CNY] or 2% [USD & SGD] will be applied automatically during each checkout. Fees vary and may change from time to time.
2. AliPay in SEAGM is applicable for China Mainland resident users ONLY.
Step 1: Choose your products in SEAGM then click "Buy Now". Next, kindly click on "PayNow" to be directed to the checkout page.

Step 2: On the checkout page, click on Online Payment and choose Alipay under the E-Wallet section. Then, click Pay Now to proceed next.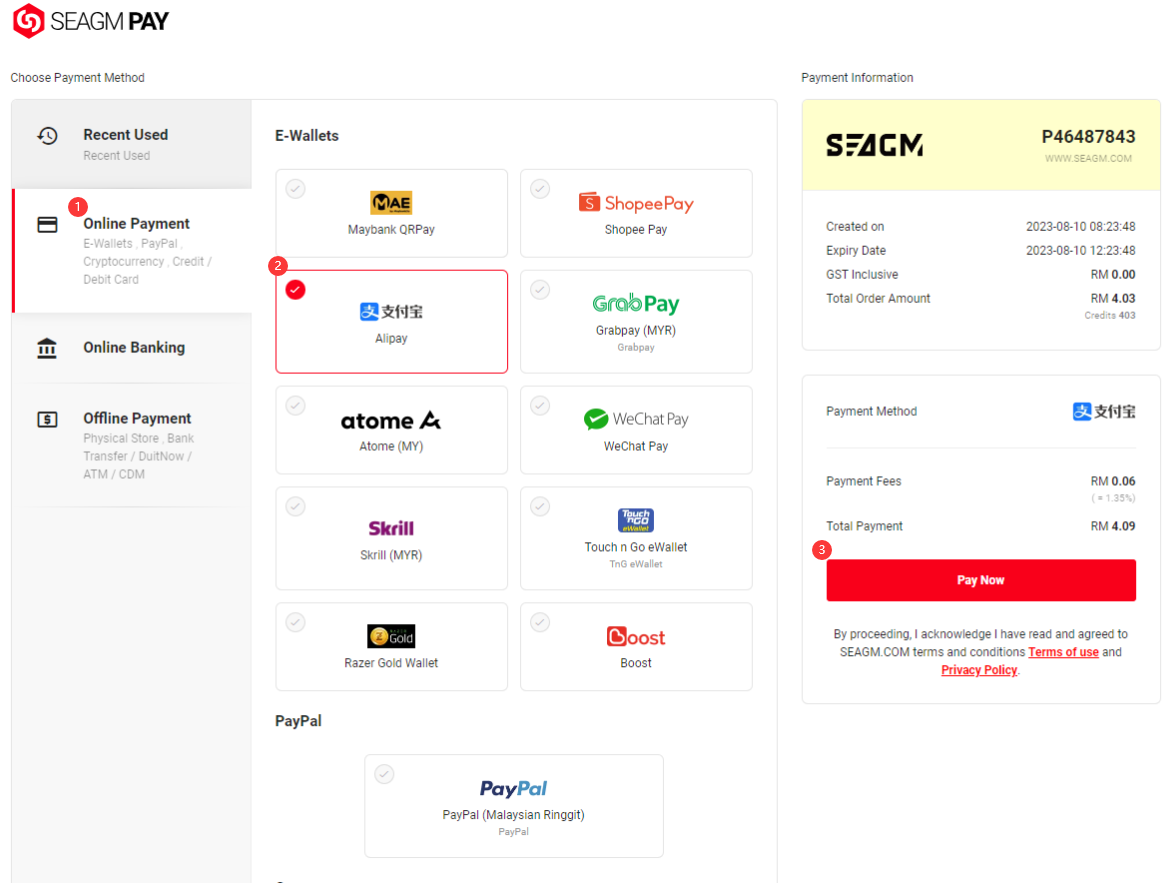 Step 3: Once clicked, you will be directed to the next page and Alipay QRCode will be displayed.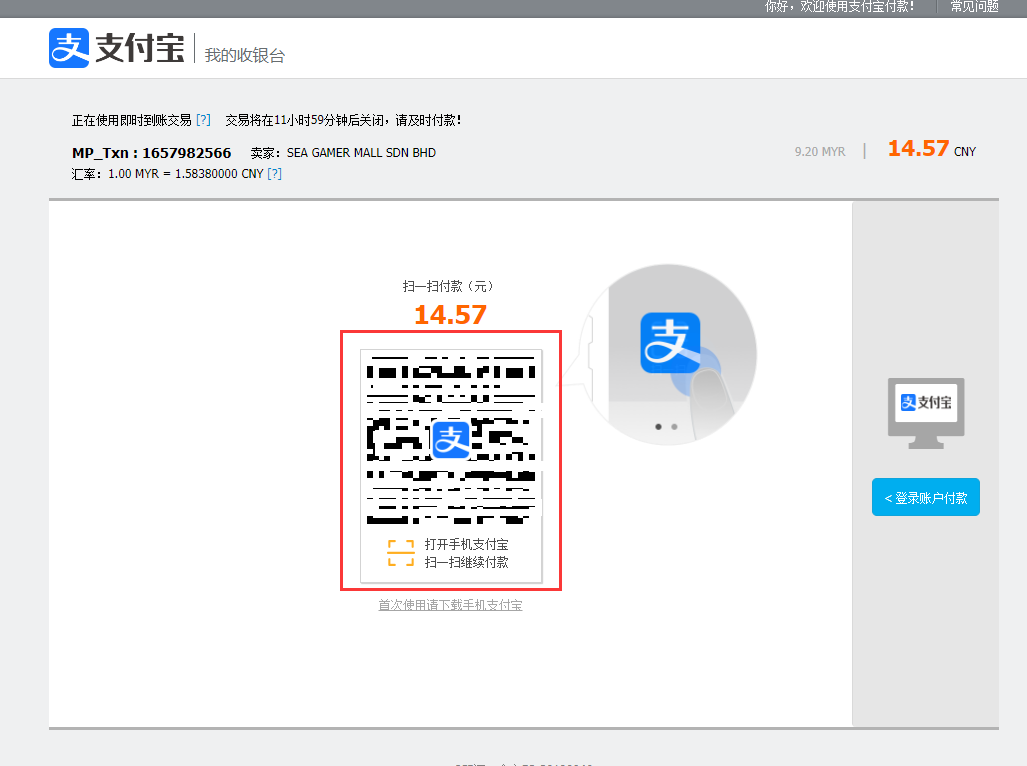 Step 4: Kindly log in to your Alipay app from your mobile phone. Tap on "扫一扫" and scan the QR code displayed.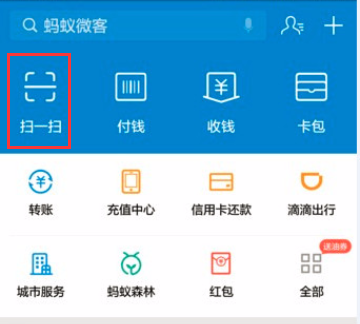 Step 5: After you had scanned the QR code, a confirmation page will be displayed. Kindly follow the on-screen instructions to complete the whole transaction.
Step 6: Once the transaction is completed, you may check your order status under "My Orders".