About:
PayPal is a digital wallet that follows you wherever you go. Pay any way you want. Link your credit cards to your PayPal Digital wallet, and when you want to pay, simply log in with your username and password and pick which one you want to use.
Step 1: Choose the product you would like to purchase, then click "buy now" or "Buy with PayPal".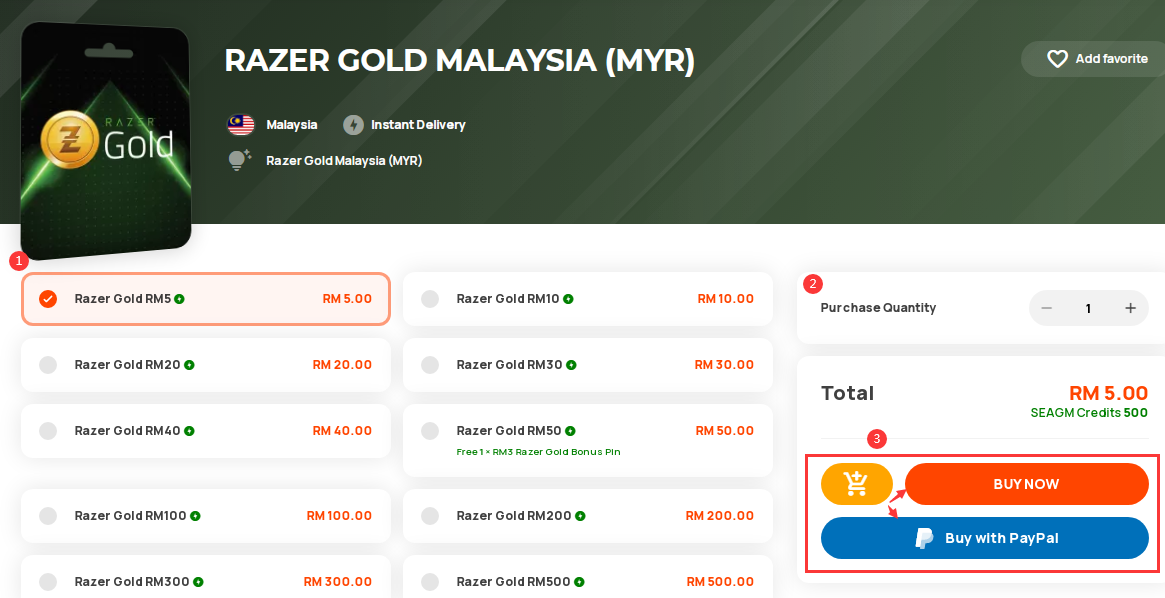 Step 2: On the checkout page, click on "Online Payment" then select "PayPal". Once selected, click "PayNow".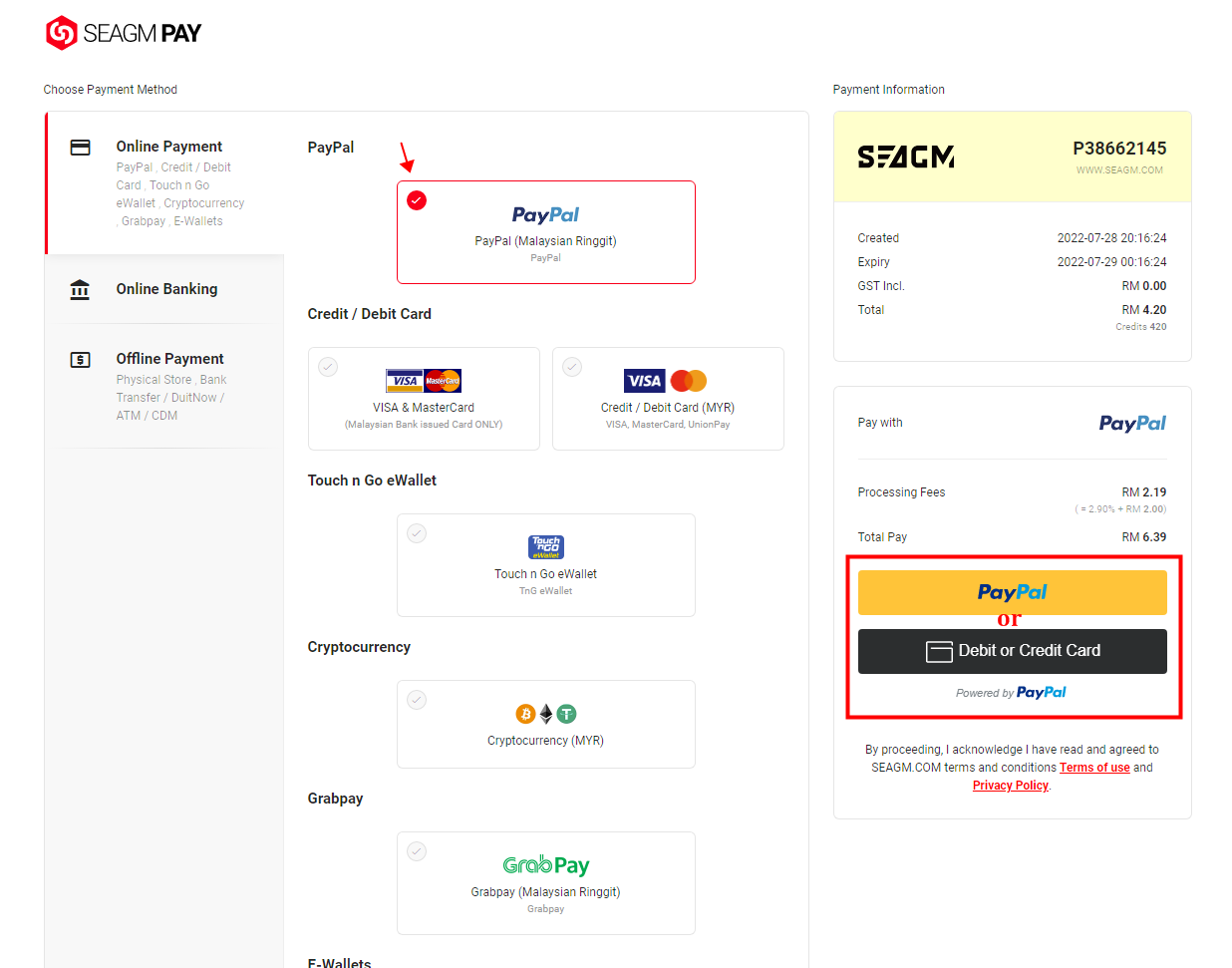 Step 3: Enter the card number that you wish to link with your PayPal account.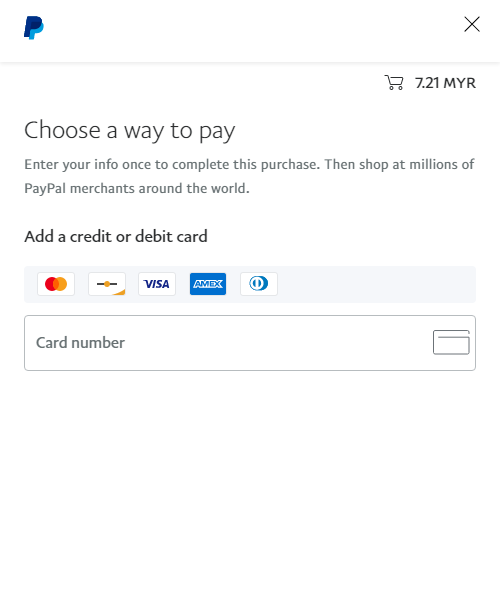 Step 4: Kindly follow the on-screen instructions to make the payment. Once the transaction is completed, please allow the payment gateway to re-direct you back to our website to fully complete the transaction.
***Note: Please allow our website to fully load once your transaction is completed to prevent floating orders.
Currency supported:
USD, SGD, MYR, EUR, THB, GBP, PHP, CAD, AUD, HKD, PHP, EGP, KRW, AED, QAR, SAR, CZK, JPY, TWD, NZD, PLN, SEK, CHF, VND, ISK, and COP.
Thank you.
Visit the SEAGM Support site for quick answers and guides.
Need support? Contact our Customer Support via LiveChat.
Related articles:
What are Payment Processing Fees?
Why is my order status unpaid when the amount has been deducted from card?