Eggy Party is a cute and casual competitive mobile game with a Q style. Players take on the role of adorable egg characters and join fun-filled party events in a magical "round" universe. They compete in various interesting challenges, earn coins, and unlock new egg characters and outfits.
Note: NetEase Pay is Netease Game Code and the redemption options are available for a few games such as LifeAfter, Marvel Super War, Identity V, Marvel Duel, and more. In order to redeem the game code, please confirm your country/region via the official redeem website before you purchase the code.
Step 1: Visit the Eggy Party site to perform redemption.
Step 2: Log in to your user ID, and select NetEase Pay as your payment option. Then select the eggy coins based on the NetEase Pay card amount purchased from SEAGM.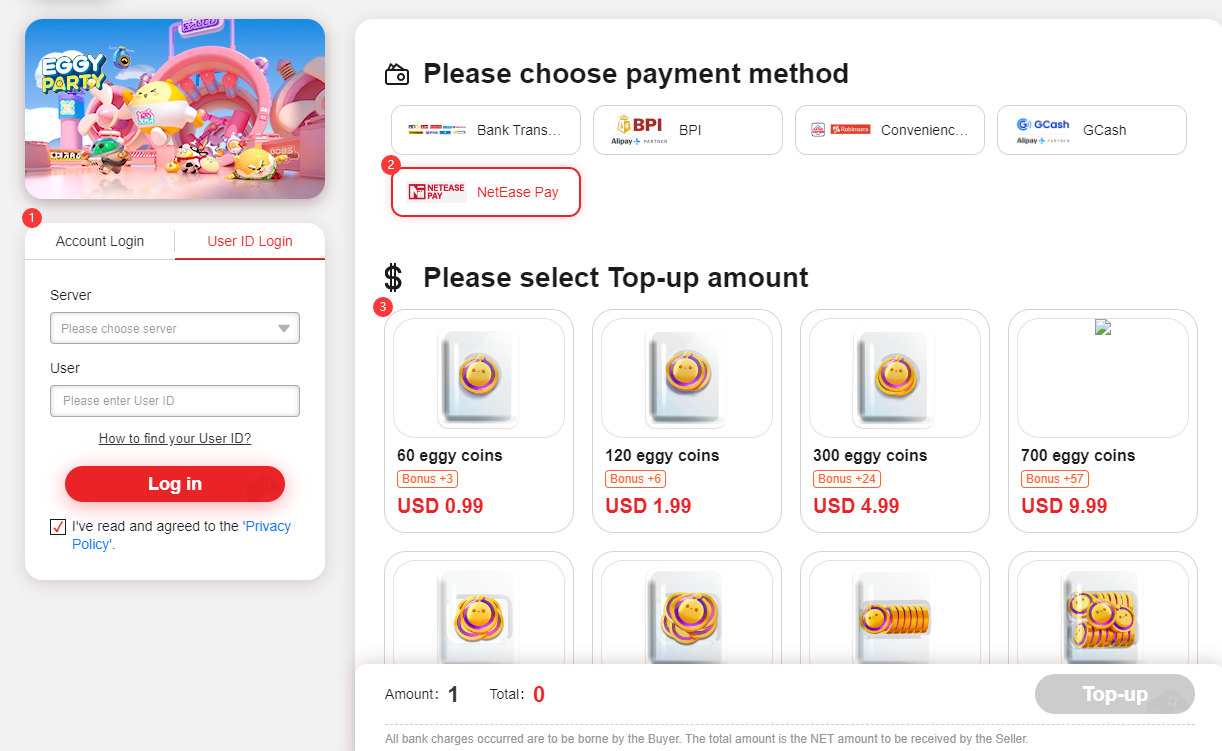 Step 3: After selecting the coins amount, kindly click on "Top Up" to proceed checkout page.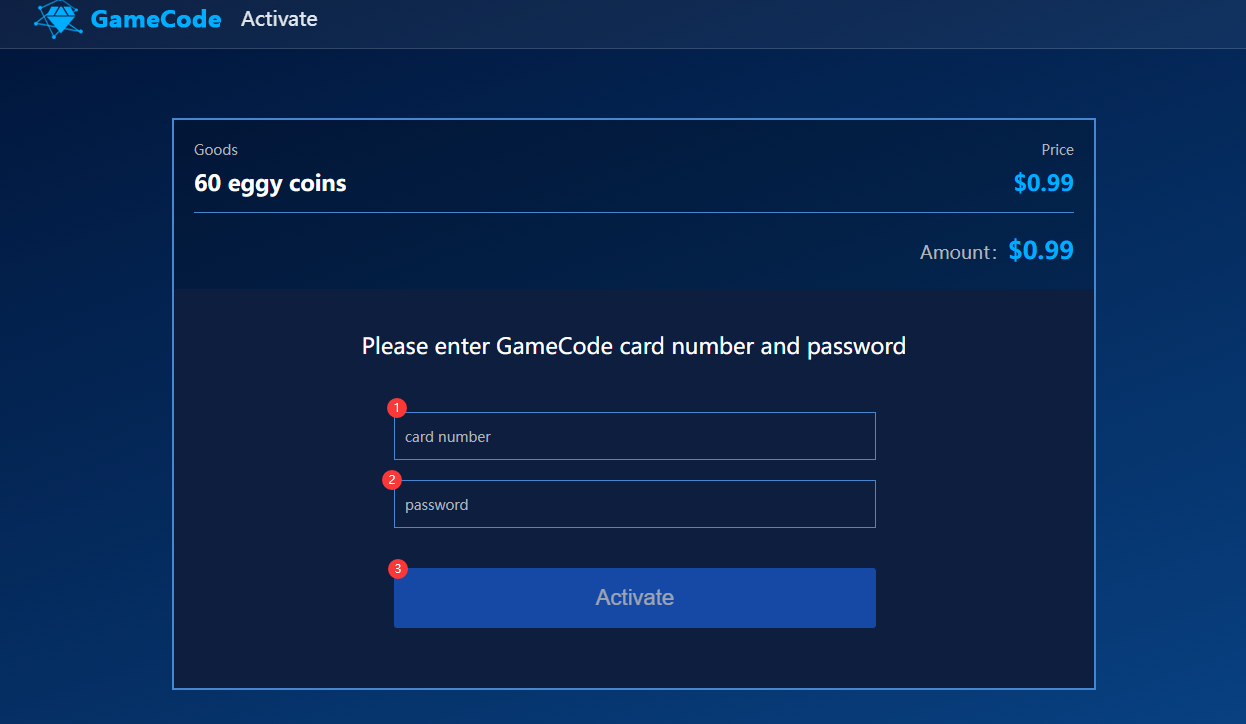 Step 5: Once completed, eggy coins will be reflected in your game account soon.