On Airbnb, you can book unique places to stay from local hosts anywhere in the world. Explore over one million homes in over 34,000 cities, like Paris, Tokyo, Rio de Janeiro, Sydney, and New York. Find a place that inspires you and has everything you need—whether it's for your next family vacation, group trip, or romantic getaway.
Give Airbnb eGift Cards to friends and relatives who love to travel and see more than the usual tourist places. Airbnb is a trusted community of people who list, discover and book unique accommodations worldwide, in more than 34,000 cities and 190 countries. Book an apartment for a night or a mansion for a month from big cities including New York, Paris and Sydney, or go to small towns for an entirely different perspective. Plan family vacations, romantic getaways, group travel or a business trip. Use Airbnb eGift Cards to find and book accommodations online and with mobile devices.
Important info:
The recipient must have a valid payment method within that gift card country purchased.
Once the gift card is redeemed, it can be used for any stay or experience around the world.
Step 2: Visit the Airbnb Official redemption page to proceed. You will be requested to log in to the account before redeeming those codes.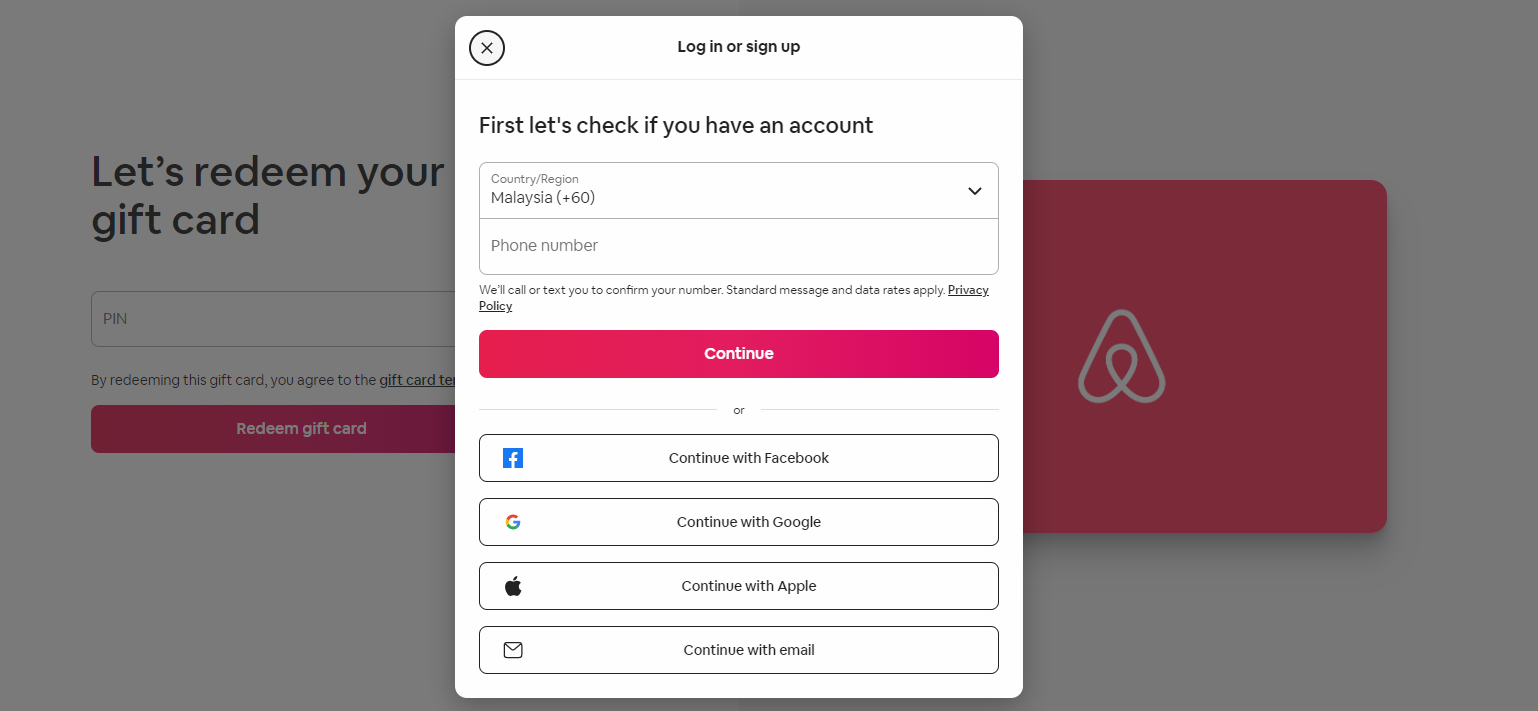 Step 3: Once logged in, you may enter the pin code purchased from SEAGM and click "Redeem gift card" to proceed.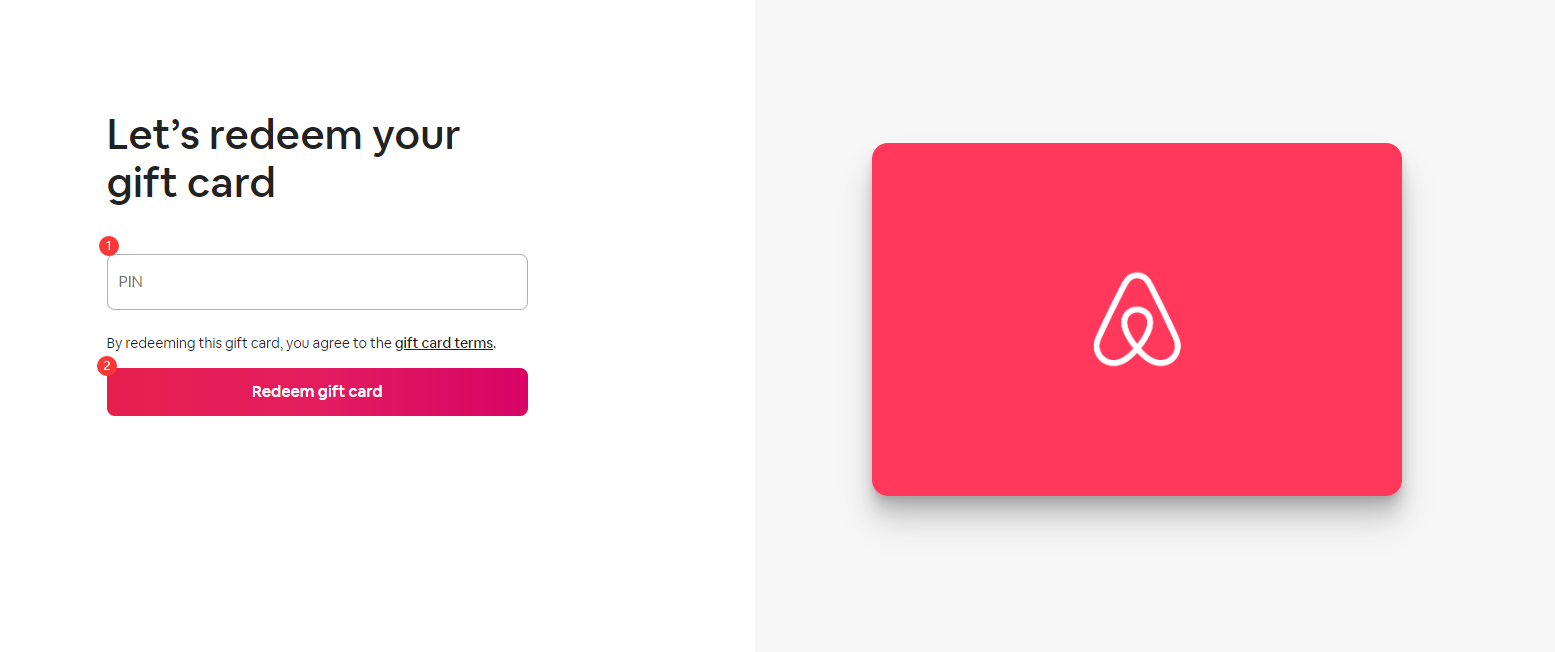 Step 4: After redeeming successfully, the balance will be automatically updated in your Airbnb account.
Available Gift Cards Region/Country in SEAGM: