Echocalypse is a post-apocalyptic sci-fi mobile strategy RPG. As an Awakener, you'll lead the last hope of humanity, Kemono Girl Cases, onto adventures. Collect Mana from different factions, accumulate strength, liberate your little sister from her seal, uncover the truth of the world, and restore its order! Fight in the post-apocalyptic world with your kemono girl companions!
Step 1: Register or log in to SEAGM, then on the top right side of the page, search "Echocalypse".
Step 2: Select "Echocalypse Goldflower" and choose the preferred goldflower amount. After choosing, kindly enter the user ID, username and server. Then click "Buy Now" to proceed.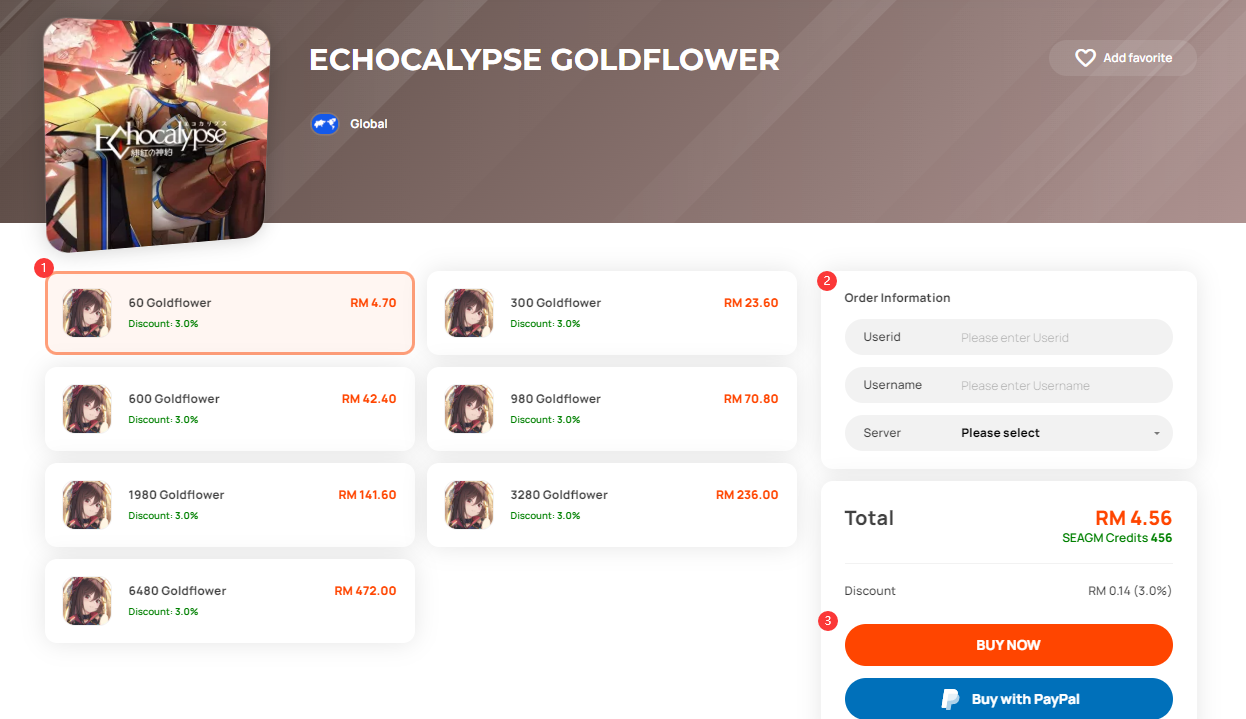 Step 3: Kindly confirm the goldflower amount and click "Pay Now".

Step 4: Pick your desired payment method and click "Pay Now" to complete your payment.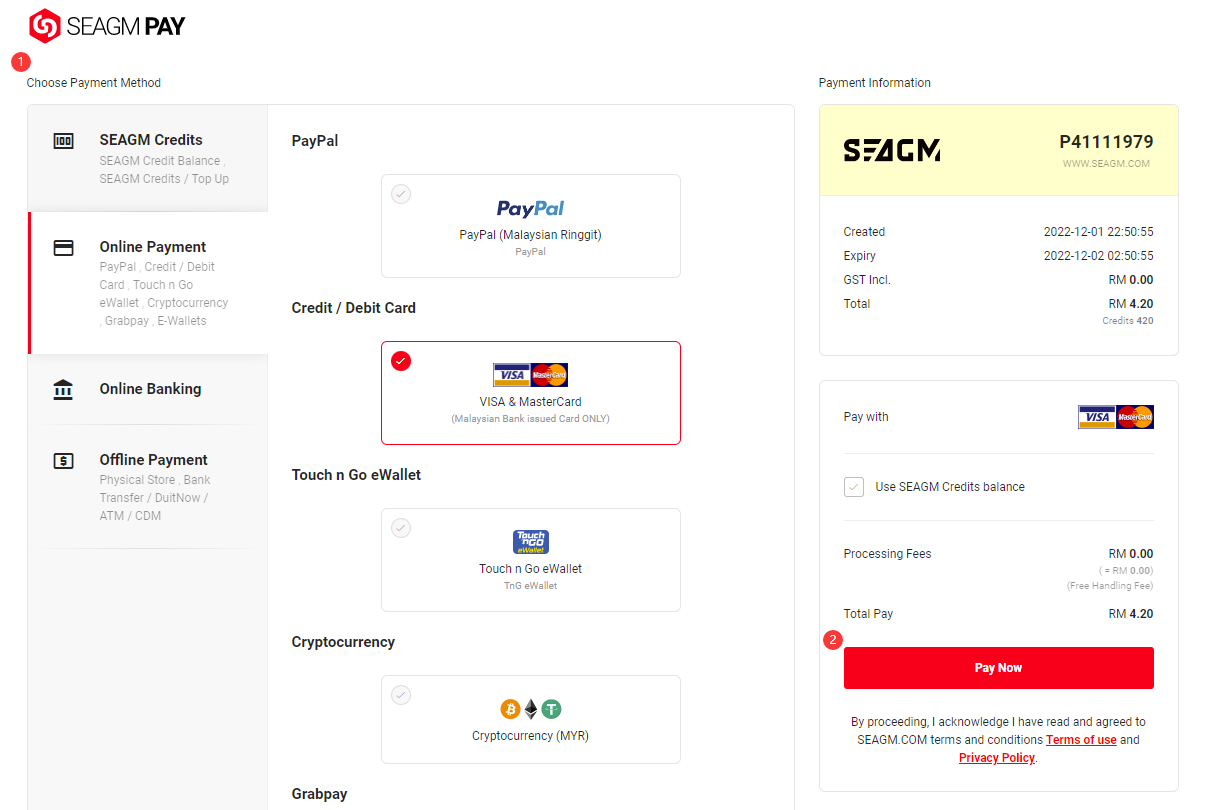 Step 5: Once payment is completed, you may view your order status, under "My Orders".
Thank you.
You can visit the SEAGM Support site for quick answers and guides.
Need support? Contact our Customer Support via LiveChat.
Related articles:
How to redeem Tinder Voucher purchased from SEAGM?