Officially licensed by Gravity, the continuing legacy of the classic 3D MMORPG mobile game. "Ragnarok X: Next Generation", the new generation of Ragnarok is about to be reborn, so come back to this familiar fairyland and create your own adventure legend once again. Ragnarok X: Next Generation features GVG guild war, Guild KVM, Otherworld Gate, a true test of your teamwork, various job routes waiting for you, more cool mounts and many more. Don't wait any longer, act fast and start your next chapter in this new generation now!
Step 1: Register or log in to SEAGM, then on the top right side of the page, search "Kafra".
Step 2: Select "Ragnarok X: Next Generation Kafra Card" and choose the preferred Kafra Card. After choosing, kindly enter the Role ID and server, then click "Buy Now" to proceed.

Step 3: Kindly confirm the Kafra card selected then click "Pay Now".

Step 4: Pick your desired payment method and click "Pay Now" to complete your payment.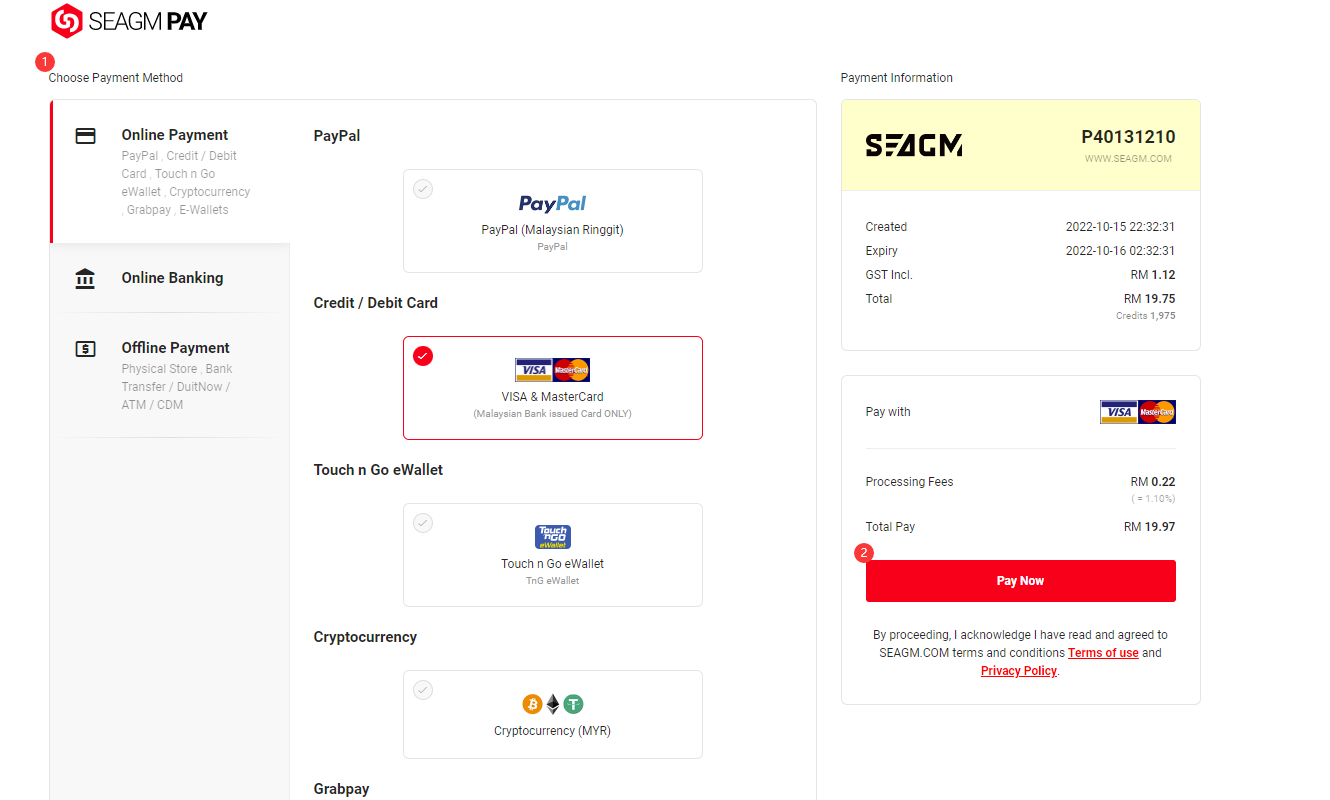 Step 5: Once payment is completed, you may view your order status, under "My Orders".
Thank you.
Visit the SEAGM Support site for quick answers and guides.
Need support? Contact our Customer Support via LiveChat.
Related articles:
How to top up Ragnarok M: Eternal Love (Global) in SEAGM?
How to buy Ragnarok X: Next Generation Diamonds in SEAGM?