BitCash is one of Japan's E-money used for online payment for Japanese online services, online games, SNS, video and music downloads. Japan BitCash Gift Card is safe and easy-to-use Internet cash in the form of prepaid cards.
Important note: Japan BitCash is strictly for Japan Games only.
Step 1: Register or login to SEAGM, then on the top right side of the page, search "Japan BitCash".
Step 2: Select " Japan BitCash (Yen¥ ) and choose the card denomination/quantity needed.
Step 3: Select the denomination and quantity of the card needed then click on " Buy Now".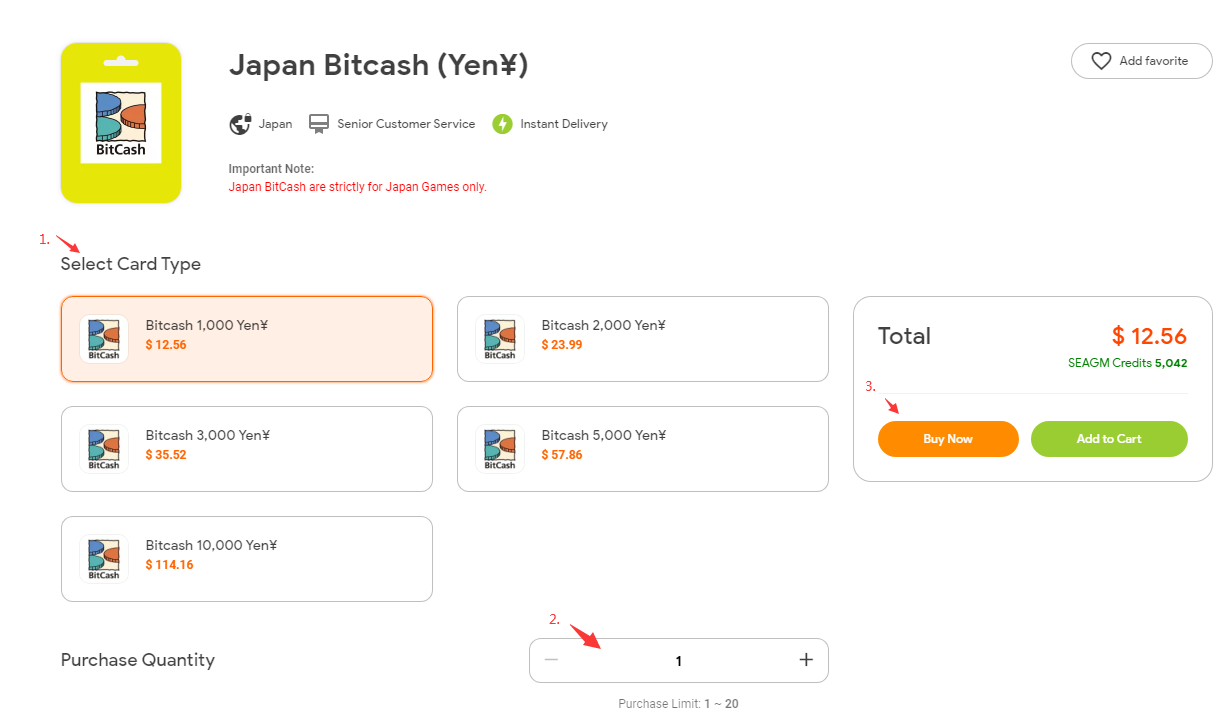 Step 4: Kindly confirm the card denomination and quantity selected then click " Pay Now" once confirmed.

Step 5: Pick your desired payment method and click "Pay Now" to complete your payment.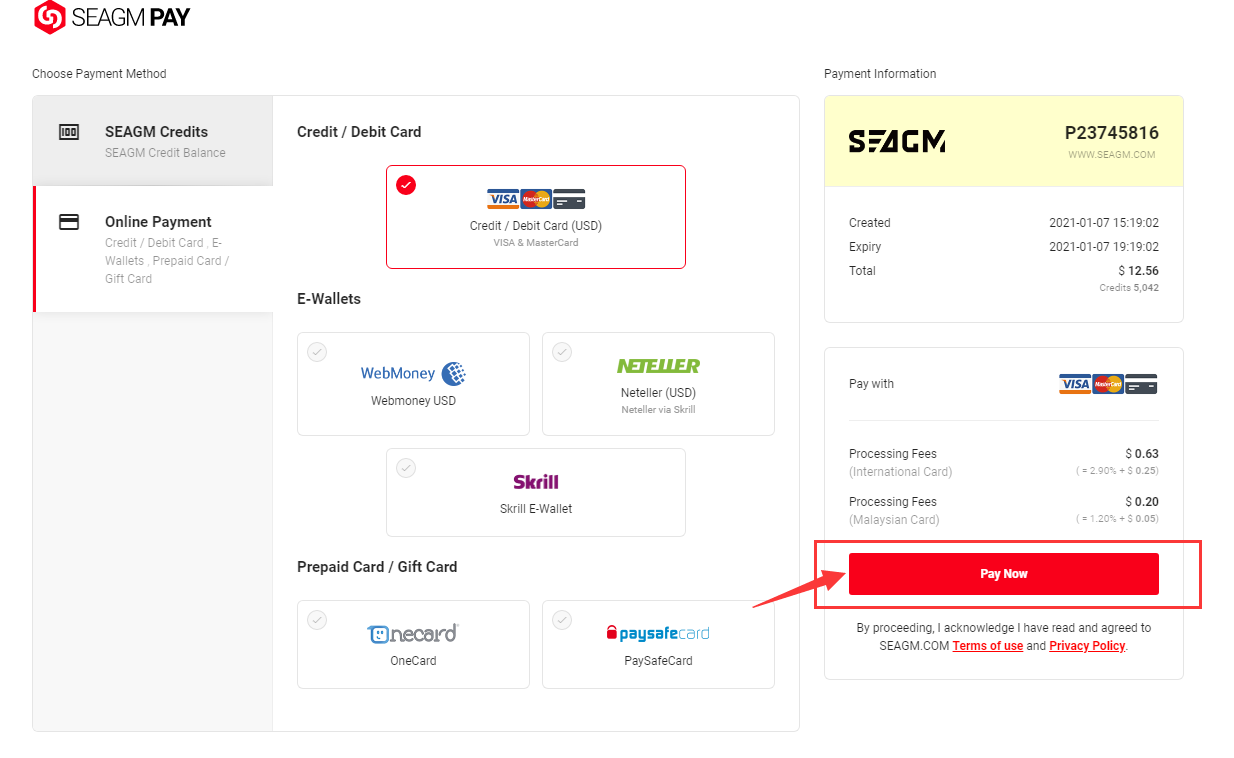 Step 6: Once payment completed, you may retrieve your code under User profile > MyCards.
Thank you.
Visit the SEAGM Support site for quick answers and guides.
Need support? Contact our Customer Support via LiveChat.
Related articles:
How to retrieve my Gift Card code/PIN
How to redeem Japan Bitcash (Yen¥) code?