Important note: Steam users are only allowed to redeem the Steam Wallet Code according to their original Steam Wallet's currency settings.

Just follow the following steps and you're all set:
Step 1: Log into your SEAGM account and make sure your country/region is set correctly.
If you are not a user in SEAGM, kindly create an account to proceed. Here's a step-by-step guide on how to register a SEAGM account.
Step 2: Click "card" > select your country/region > click "game cards" > choose Steam Wallet Code to proceed to the next page.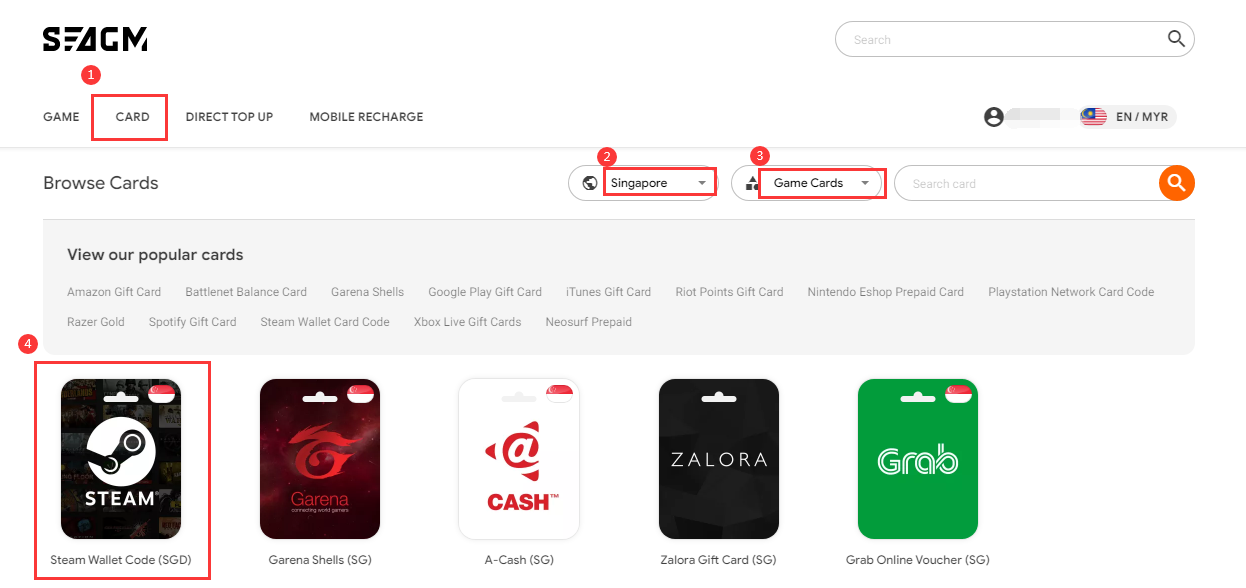 Step 3: Choose your desired amount under "Card types" > fill in your desired quantity > Click "buy now". Insert your voucher code (if any) and proceed to checkout by clicking "Pay Now".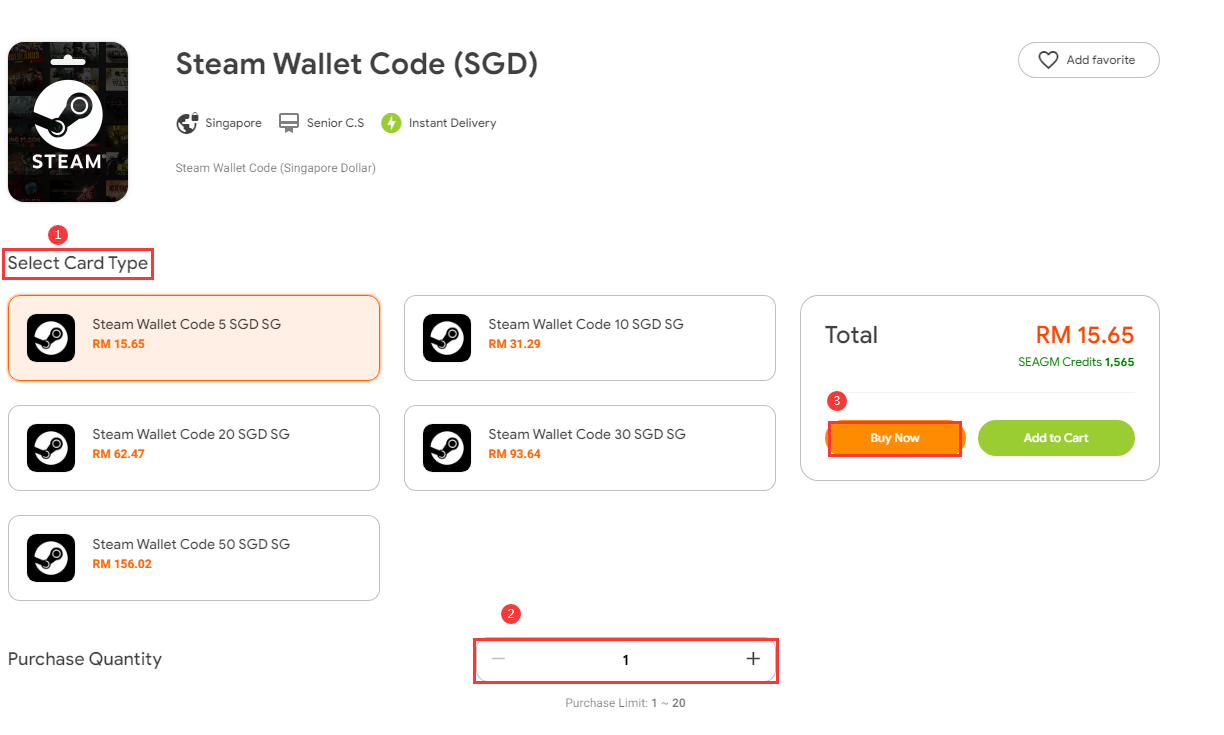 Step 4: You will receive your Steam Wallet Code on your My Cards page. Reload the stated value into your Steam Account balance to purchase your favourite games/software.
For more choices of Steam Wallet Codes, kindly refer to "here".
Disclaimer: Information for this product is subject to change without prior notice.
Thank you.
Visit the SEAGM Support site for quick answers and guides.
Need support? Contact our Customer Support via LiveChat.
Related articles:
How to redeem a Steam Wallet Code?
Steam Wallet Codes: Errors and Recommended Solutions
How to redeem Steam Wallet Code (JPY) purchased from SEAGM?