Just follow the following steps and you're all set.
Step 1: Log into your SEAGM account and make sure your country/region is set correctly.
Alternately, create an account now. Here's a step-by-step guide on how to make a SEAGM account.
Step 2: Next, search for Steam Wallet under the "Card" tab > choose Steam Wallet codes according to your original Steam's country/currency settings.
ALERT: Steam users only allowed to redeem the Steam Wallet Code according to your original Steam Wallet's currency settings.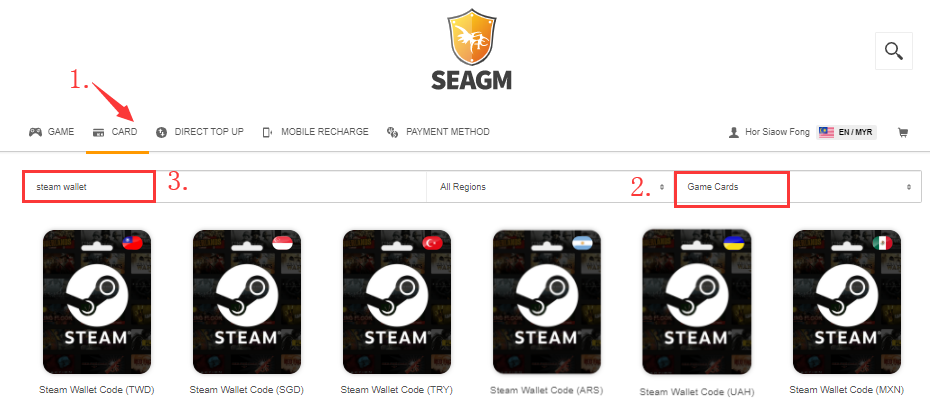 Step 3: Choose your desired amount under "Card types" > fill in your desired quantity > Click "buy now". Insert your voucher code (if any) and proceed to checkout.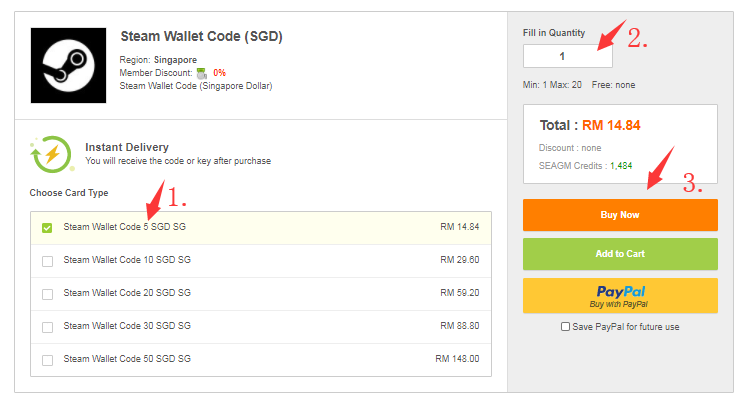 Step 4: You will receive your Steam Wallet Code in your My Game Card page. Reload the stated value into your Steam Account balance to purchase your favourite games/software.
Get Steam Wallet Code (Global) now! It is usable by all Valve Steam users globally, except China-based Steam user accounts.


Disclaimer: Information for this product is subject to change without prior notice.
Thank you.