FAST (Fast And Secure Transfers) is a new electronic funds transfer service that enables customers of the participating banks to transfer Singapore Dollar funds from one bank to another almost instantly.
Step 1: Choose the item you would like to purchase, then click 'buy now'. At the checkout page, click 'PayNow" to be directed to the next page.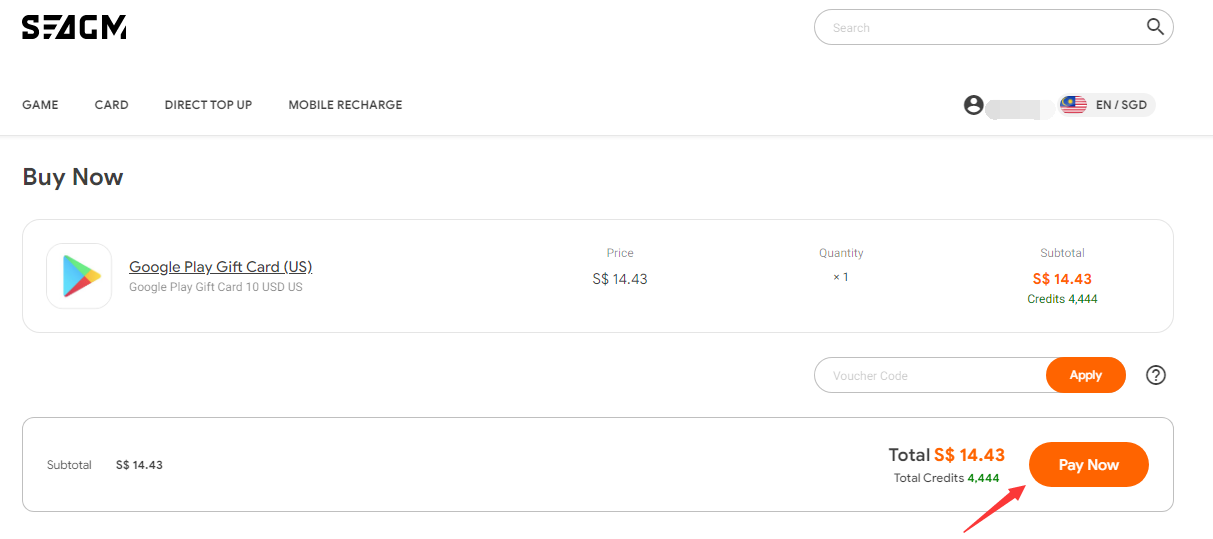 Step 2: At the payment page, select 'Online payment' and select 'FAST' payment. Then click on 'PayNow".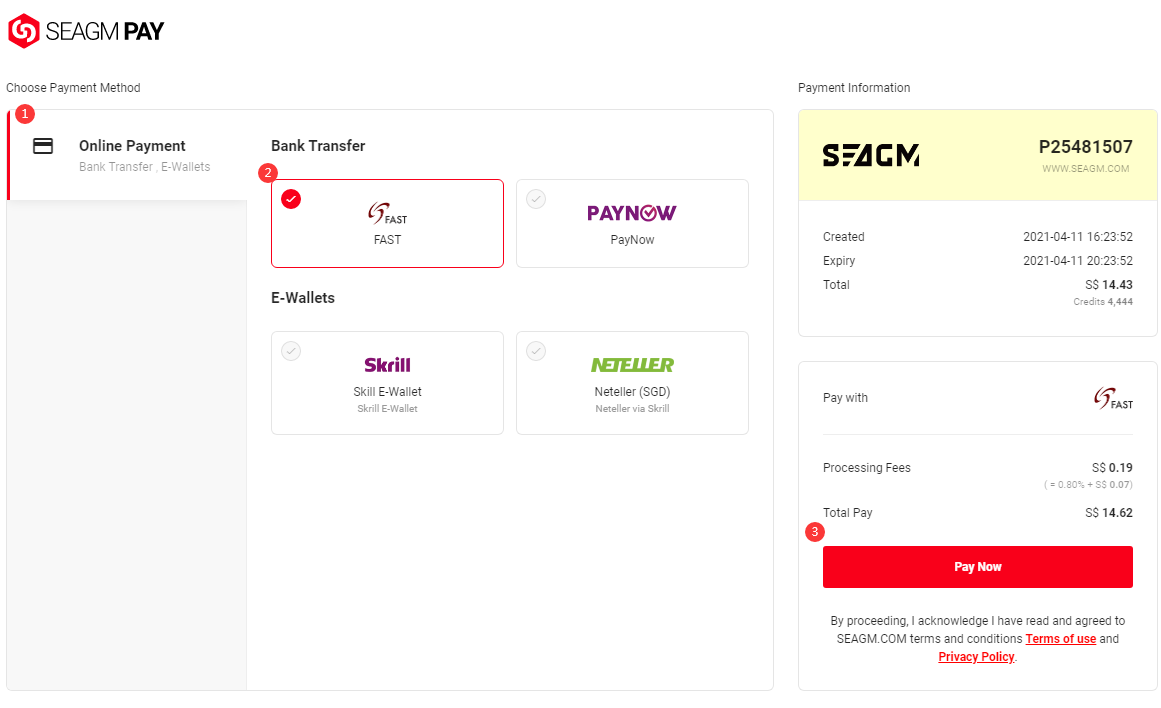 Step 3: DBS Account No. is generated for the order created and should only use for payment ONCE. The payment order will expire in 4 hours. Please complete your payment before that happens.
Notes: Checking on extra payment may need up to 7 days depending on the response from banks and approval status.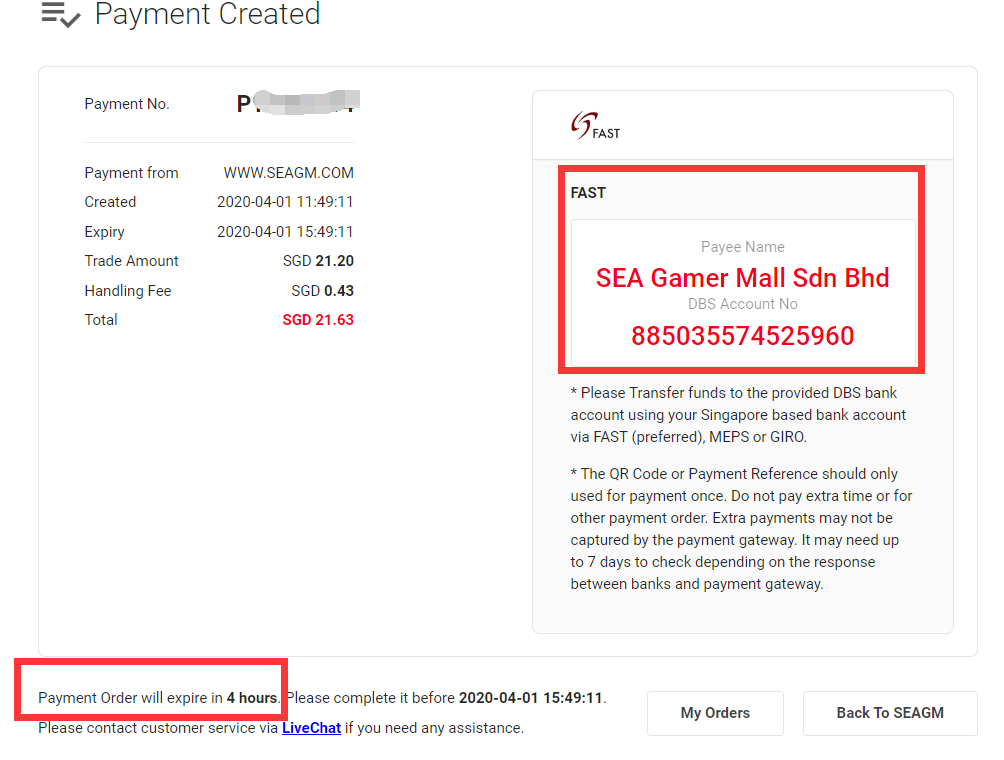 Thank you.
Visit the SEAGM Support site for quick answers and guides.
Need support? Contact our Customer Support via LiveChat.
Related articles:
How to Place an Order?