Check-out for new updates of your recent submitted orders in SEAGM account. A red dot at User Profile/Notifications is indicative of new messages or real-time notifications of your orders.
Step 1: Log-in to your SEAGM account > click 'Notifications'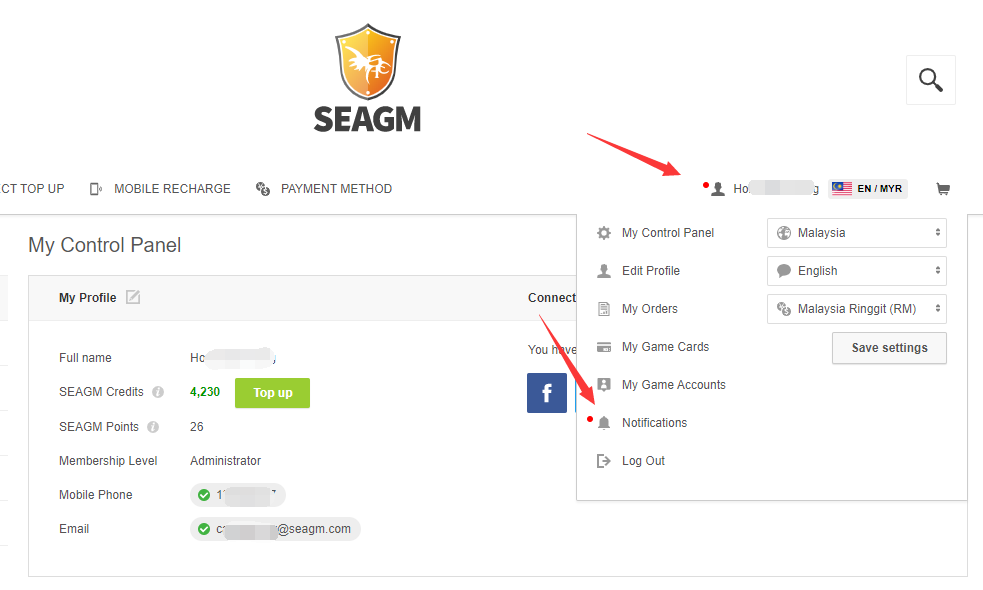 Step 2: Click the order # at new message to open the notification
Notes: For unread notifications, it is labelled with a mail icon.

Step 3: At order details, you can see the delivery completed details > click 'Retrieve Code/Key' to be directed to the next page.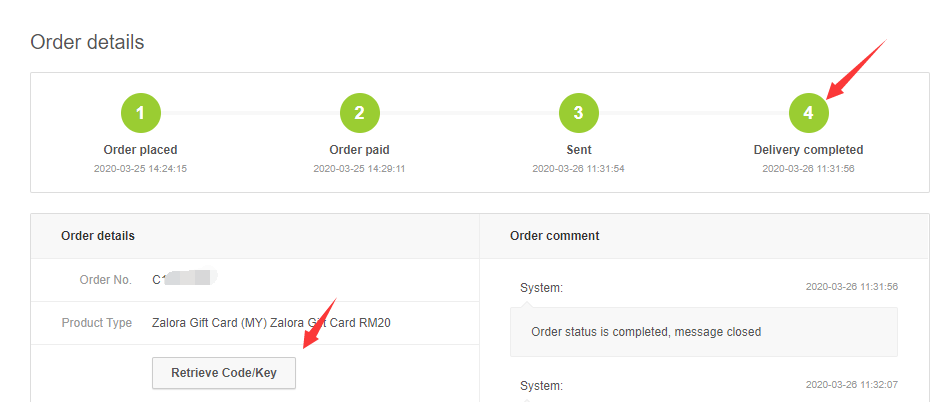 Step 4: At My Cards page, click 'Retrieve Card'.

Step 5: At the pop-up box, click 'download' to view the code/key of your order. You'll receive a file with your Order Number e.g. Cxxxxxxxx which contain an encrypted PIN.
Notes: Please note on the expiry date and redeem the PIN before it expires.
Thank you.
Visit the SEAGM Support for quick answers and guides.
Need support? Contact our Customer Support via livechat.
Related articles:
How to check payment order number?
How to retrieve purchased digital codes?
Why is the code I purchased used?