Purchase UC and enjoy in-game features such as Lucky Spin and Season Pass! PUBG UCs are credited directly to your account upon purchase.
Note: This Top Up Service is ONLY applicable for PUBG Mobile Players in Thailand.
Step 1: Log in to your SEAGM account, search "PUBG" then select the amount of UC you wish to purchase and enter your Player ID.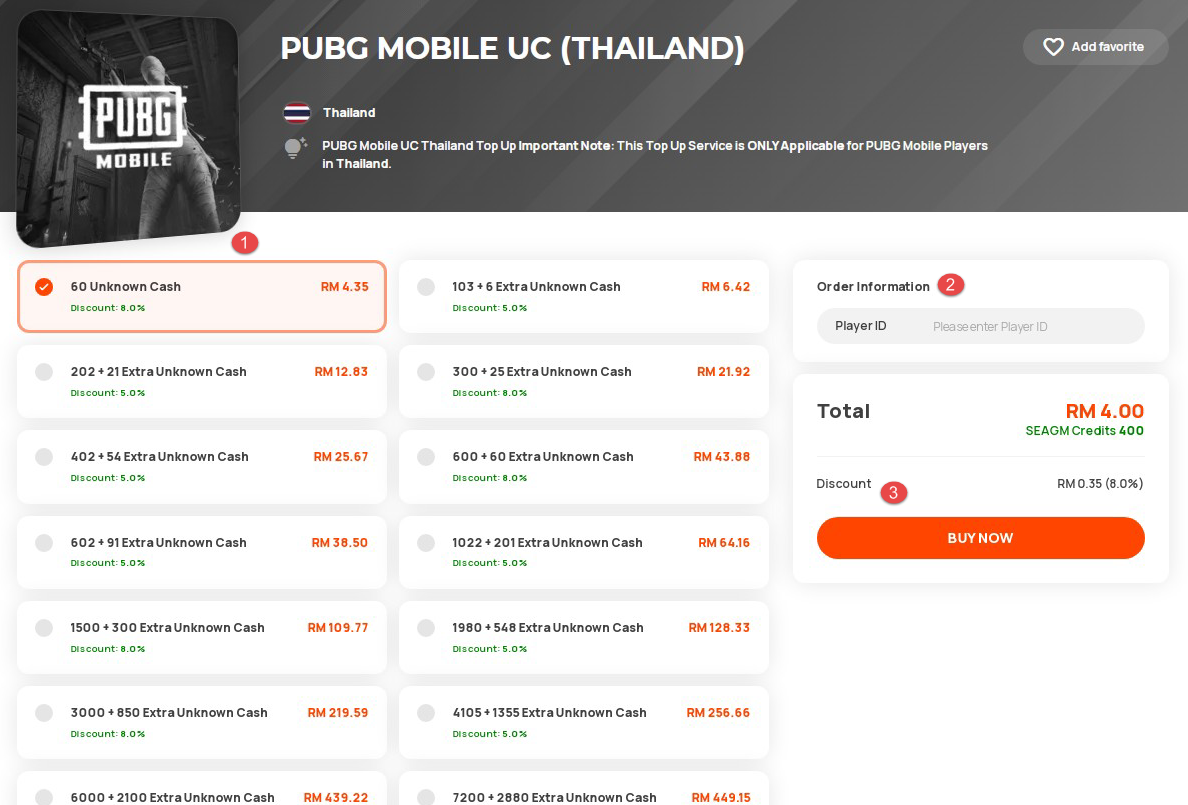 Step 2: To avoid a wrong purchase issue, double-check your quantity before clicking 'Pay Now.
Step 3: You will be directed to the payment page, choose the payment method, and click 'Pay Now".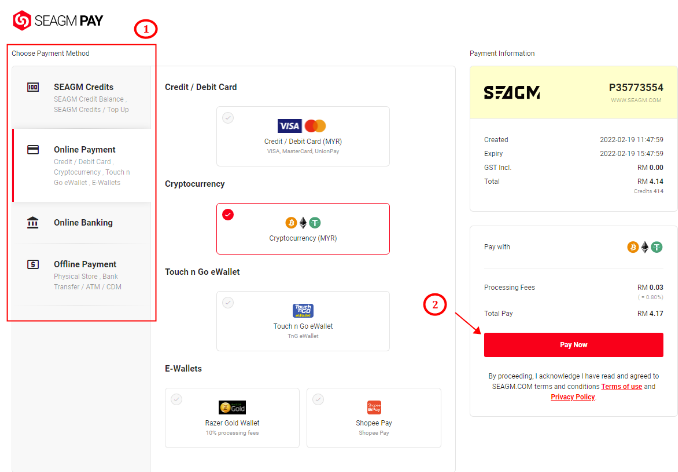 Step 4: Once the payment is made, the order will be processed automatically. You may view your order status, under "My Orders".
Notice:
1. Please read the product description thoroughly and confirm that the game name, server, game user id, character name, account name, and the amount purchased, i.e. information, are correct.
2. SEAGM.com assumes no liability for wrong purchases made by the customer due to negligence and/or false/wrong information provided, which may result in damages/ losses/wrong top-up. By purchasing any products from SEAGM.com, the customer understands, acknowledges, and accepts this release of liability.
For more information, kindly refer to SEAGM Terms and Conditions for more detailed information. To reload on other regions of UC, kindly check on Global Pubg Mobile.
Thank you.
Visit the SEAGM Support site for quick answers and guides.
Need support? Contact our Customer Support via LiveChat.
Related articles: