About:
AMK Microfinance Plc originated from the micro-credit & savings program of Irish NGO Concern Worldwide, originally established in the early 1990s. In the recent year 2021 statistic, AMK had achieved nearly one million customers, with 150 operating branches, and nearly 7,000 agents nationwide. AMK provides a wide variety of products and services including Loans, Deposit, Money Transfer, and Micro Insurance (focus on health and accident), Bills Payment Services, Payroll, Leasing, ATMs, and CDMs, especially the Mobile Banking App which can pay for water, electricity, garbage, top-up phone cards, and pay bills by scanning KHQR, transferring money between other local banks with Bakong and many other services.
Important note:
1. A processing fee of 1.50% will be applied automatically during each checkout. Fees vary and may change from time to time.
2. AMK Bank only supported under US Dollar [USD] ONLY in SEAGM.
Step 1: Choose your products in SEAGM> click "PayNow" to be directed to the checkout page.

Step 2: Select AMK under the Online payment section and click on "Pay Now".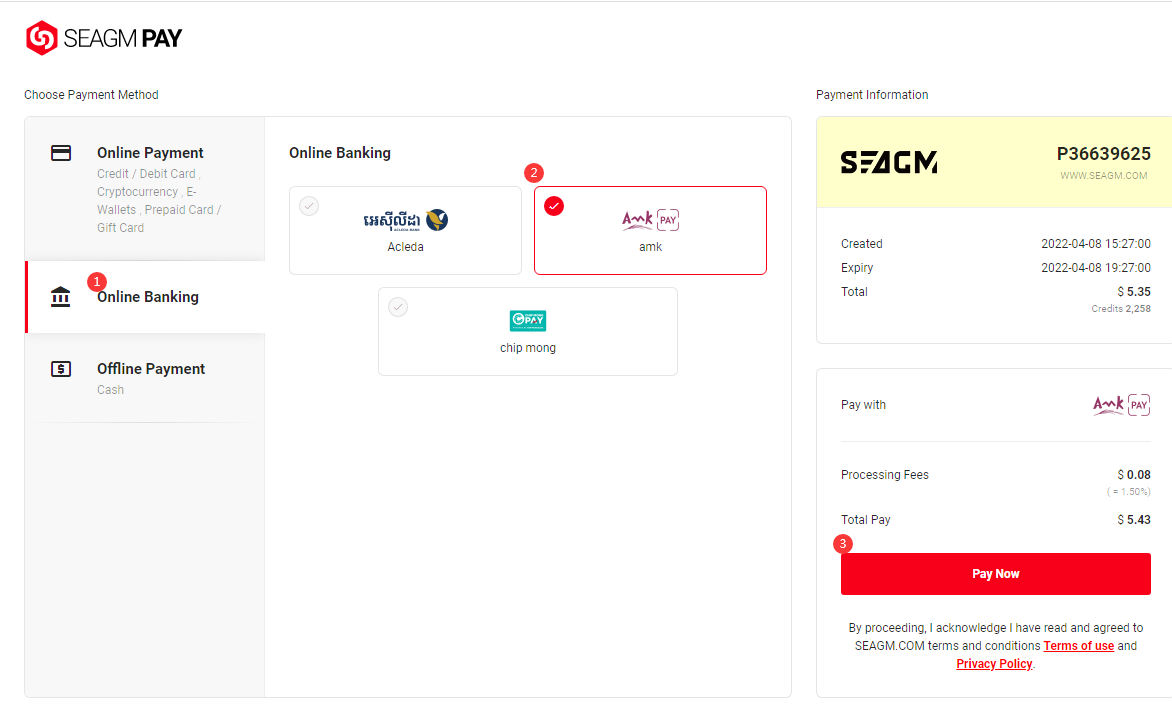 Step 3: Once clicked, you will be directed to the AMK iPay88 merchant page to complete the transaction. On the payment page, you will be requested to enter your card number and validate the card in order to proceed.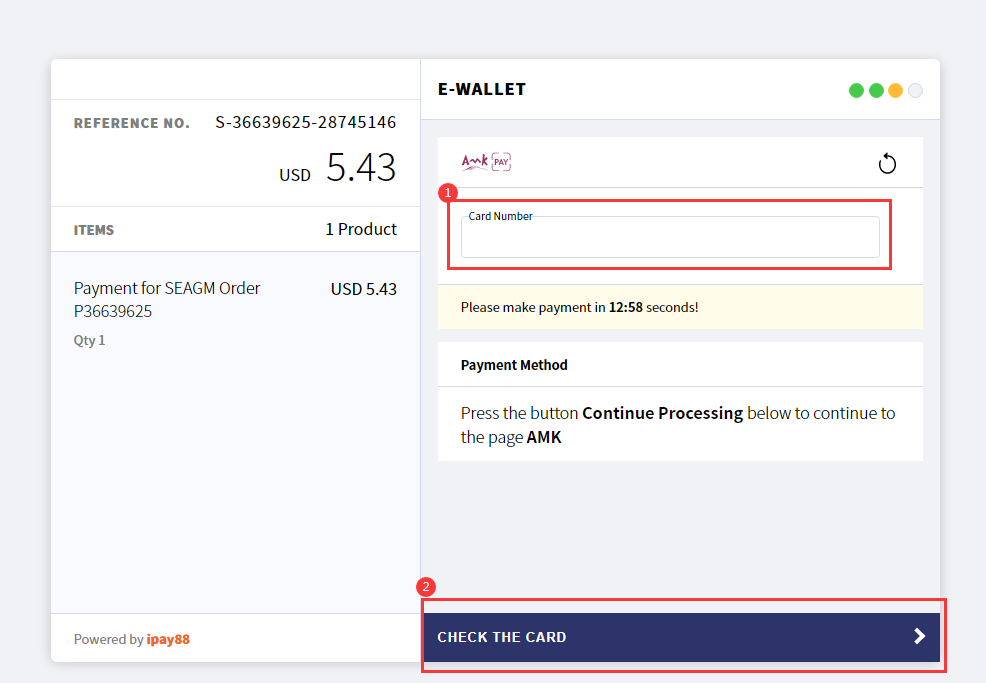 Step 4: Kindly follow the on-screen instructions to complete the transaction. Once the transaction is completed, please allow the payment gateway to re-direct you back to our website to fully complete the transaction.
***Note: Please allow our website to fully load once your transaction is completed to prevent floating orders.
Step 5: You may your order status under "My Orders" in your SEAGM profile.
Thank you.
Visit the SEAGM Support site for quick answers and guides.
Need support? Contact our Customer Support via LiveChat.
Related articles:
How to make payment using Pipay [USD] in SEAGM?
How to pay using Credit/Debit Card via Stripe?