SEAGM recently updated the system and one of the functions "Delete Account" had been added. Users may now choose to delete the SEAGM account by themselves on the account profile page. Refer to the below steps to complete the account deletion process.
Note: Your product information/order information on all SEAGM related platforms will be deleted and will not be restored once your account is completely deleted.
Step 1: Log in to your SEAGM account. Then on the main page, click the user icon.
Step 2: Click on the "Edit Profile" and you will be directed to the user profile page directly.

Step 3: Click on "Delete account".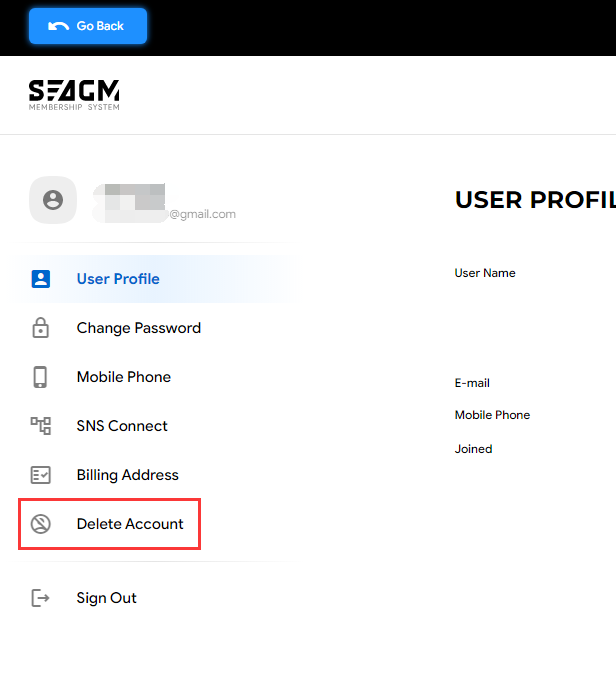 Step 4: Once clicked, the Terms and Conditions of deleting the SEAGM account will be listed. Kindly go through and do ensure that your account does not have any available balance before clicking on the "Delete My Account" button.
Note: If you are not sure that the account has any outstanding orders/balance, kindly contact our LiveChat Customer Support for assistance.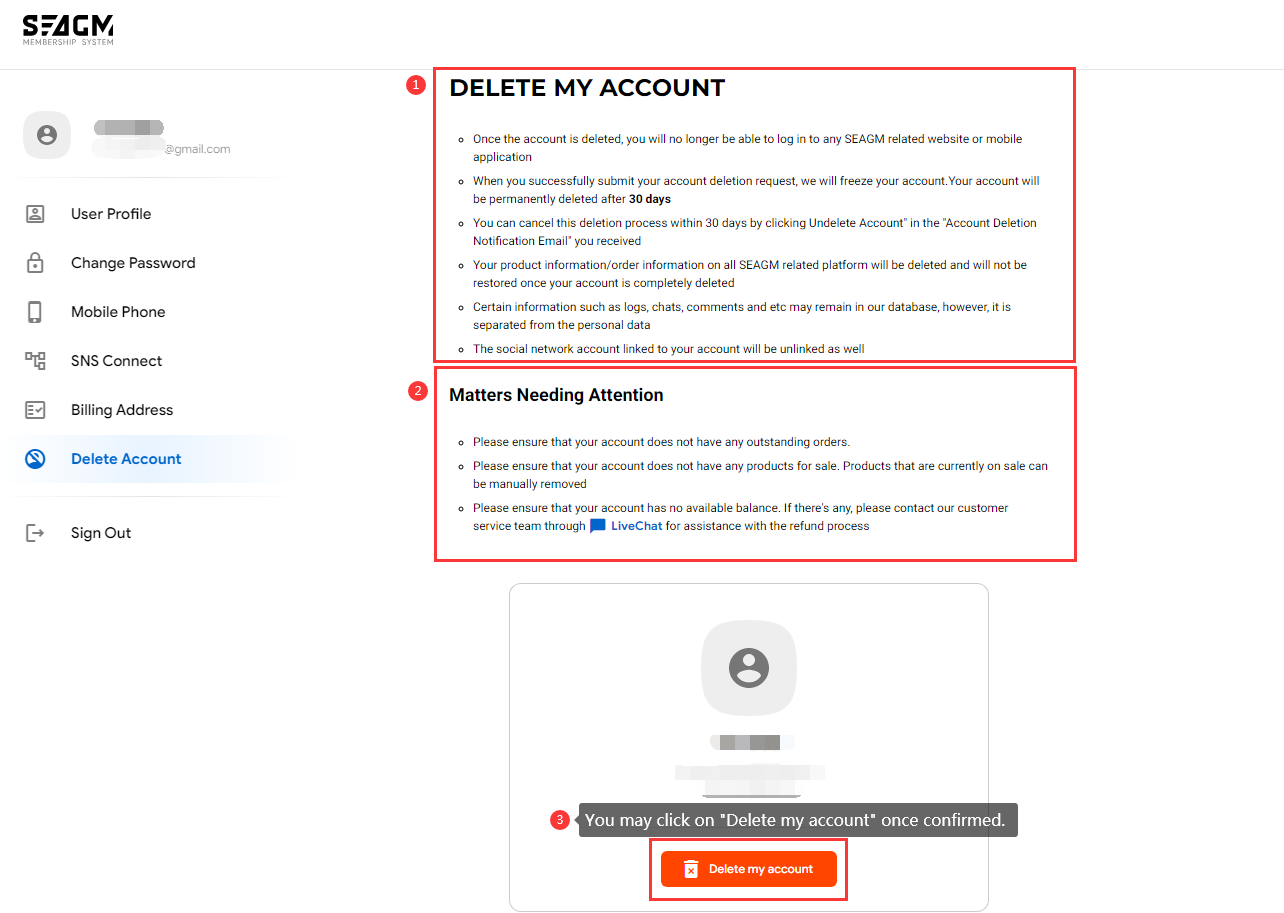 Step 5: Once clicked on the "Delete My Account", you will receive a notice of account deletion successfully and also an account deletion notification email to your mailbox.
Note: You can cancel this deletion process within 30 days by clicking Undelete Account" in the "Account Deletion Notification Email" you received under HTML compatible email viewer.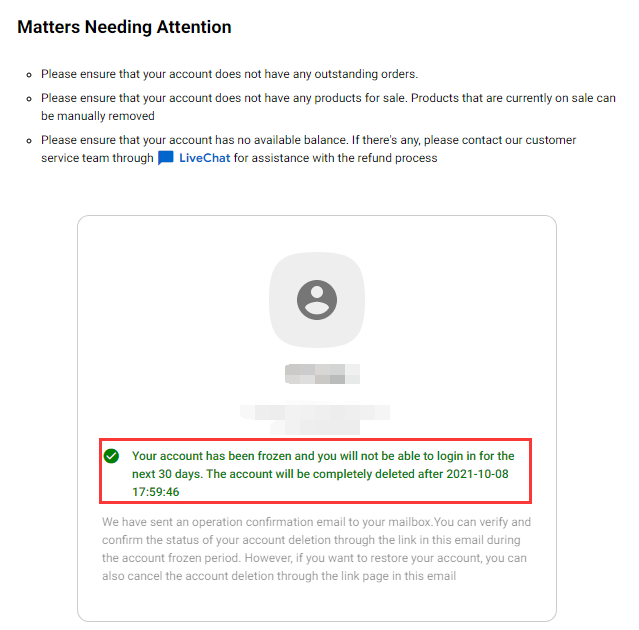 Thank you.
Visit the SEAGM Support site for quick answers and guides.
Need support? Contact our Customer Support via LiveChat.
Related articles:
How to reset forgotten password?
Why can't I change my registered mobile number/email address?