About:
Bilibili also nicknamed B Site in China, is a Chinese video-sharing website based in Shanghai, themed around animation, comics, and games, where users can submit, view, and add overlaid commentary on videos.
Step 1: Register or login to SEAGM, then on the top right side of the page, search "Bilibili".
Step 2: Select "Bilibili Big Member" and choose the pack. After choosing, kindly enter the Bilibili registered phone number and click on "Buy Now" to proceed.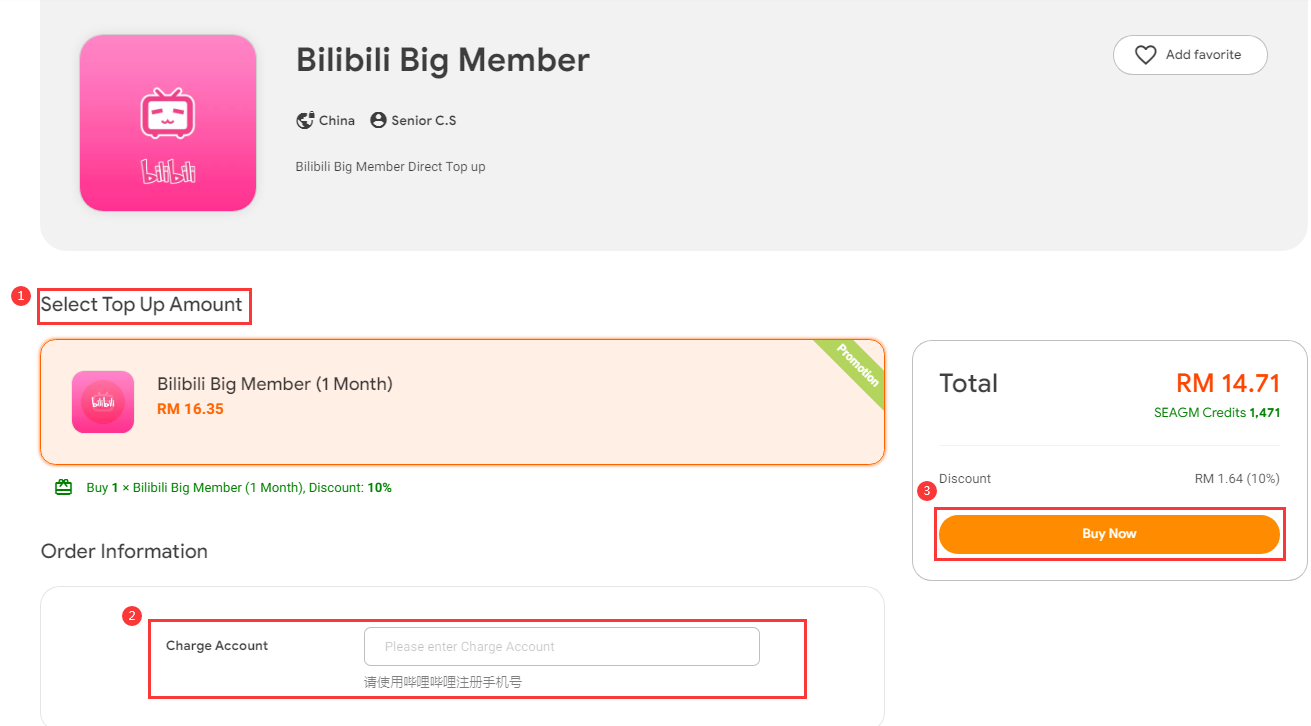 Step 3: Kindly confirm the pack and registered phone number then click "Pay Now".

Step 4: Pick your desired payment method and click "Pay Now" to complete your payment.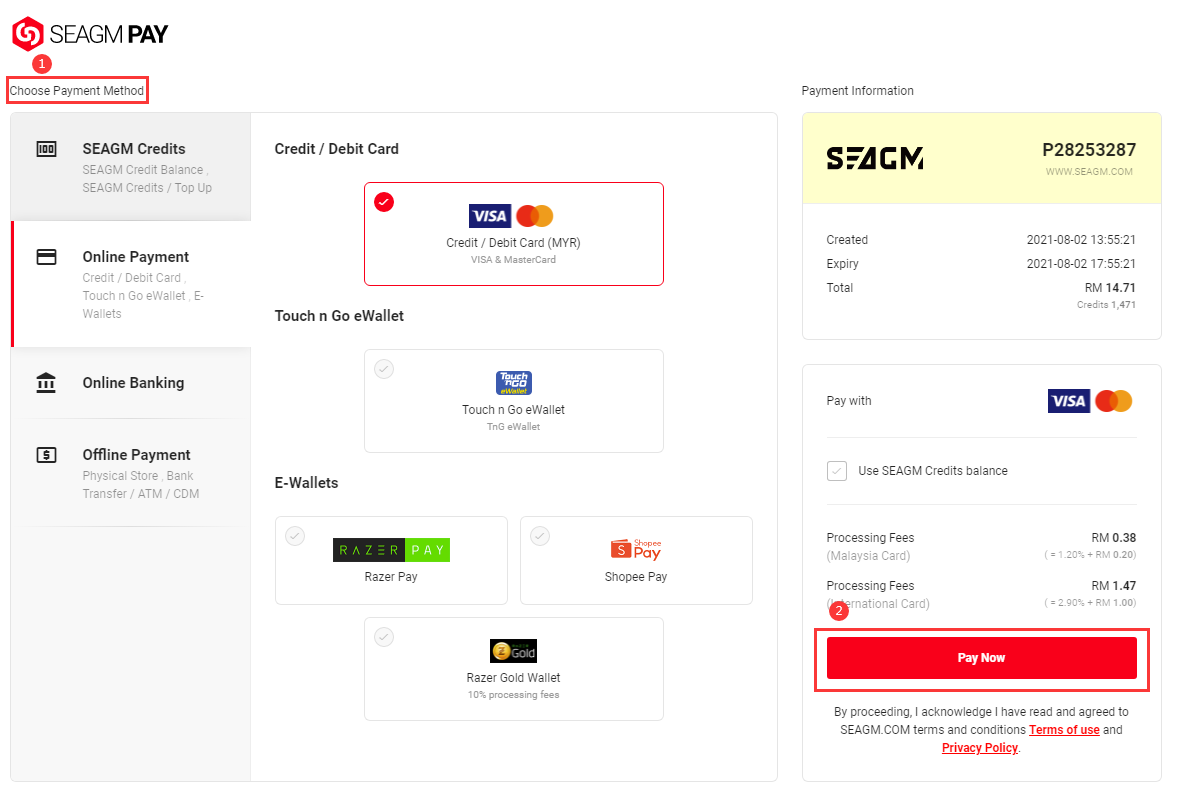 Step 5: Once payment is completed, you may view your order status, under "My Orders".
Thank you.
Visit the SEAGM Support site for quick answers and guides.
Need support? Contact our Customer Support via LiveChat.
Related articles:
What are the payment options available?
What are Payment Processing Fees?