About:
Funcard (VN) is a game card launched by Funtap publisher. Funcard (VN) offers various denominations for their players. It can be recharged into all games published by Funtap. Players can then upgrade their in-game items by using the converted Diamonds, KNB or Gold.
Step 1: Once completed the purchase from SEAGM, kindly retrieve your game card code in "My Cards".
Step 2: Kindly go to the recharge/loading interface in the game and choose to recharge with a gift card.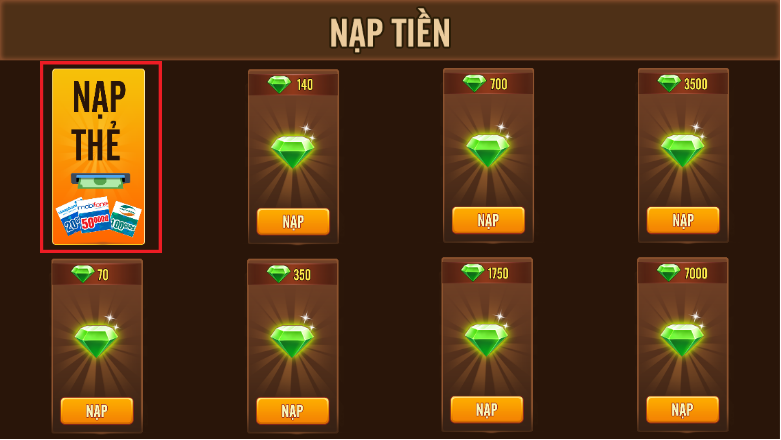 Step 3: After clicking, you will be given a website link and also the gift card payment options, kindly click on the "The Funtap" option.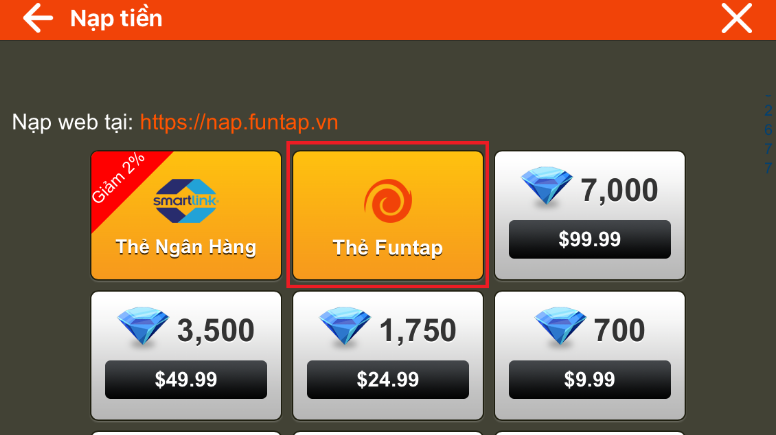 Step 4: Enter the Serial Number and PIN code purchased from SEAGM. Then click on "Nap" to complete the transaction.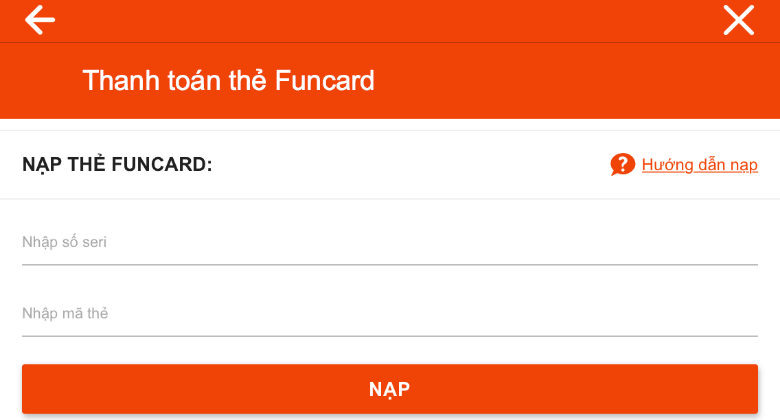 Step 5: Once successfully loaded the card, the item/package will be loaded to the character directly. You may also relog the game account to check on the balance/item purchased.
Thank you.
You can visit the SEAGM Support site for quick answers and guides.
Need support? Contact our Customer Support via LiveChat.
Related articles:
How to retrieve purchased Code/Pin?
How to buy Funcard (VN) in SEAGM?
How to redeem Funcard (VN) Gift Card to Funtap Games on Website?