About:
MU Archangel memory of gameplay with Chaos Castle, Square of Devil, Blood Castle, and strong power can survive. Conquer numerous bosses and win the deadly arena to be the strongest warrior!
Step 1: Register or login to SEAGM, then on the top right side of the page, search "MU Archangel".
Step 2: Select MU Archangel and choose the diamond amount > enter the RID and Game Server then click "buy now".
Note: You may click " ? " from the order information to check on how to find the RID number in the game.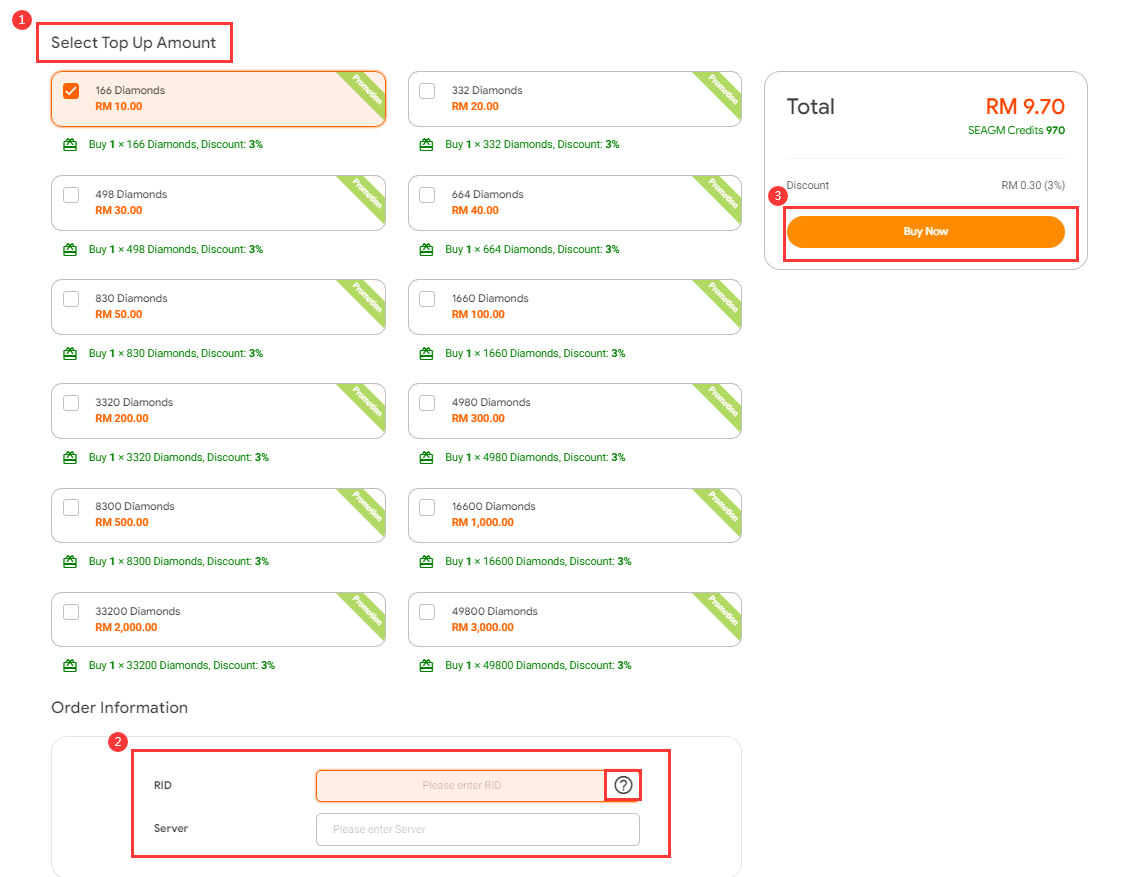 Step 3: Kindly confirm the diamond amount and the RID number then click "Pay Now".


Step 4: Pick your desired payment method and click "Pay Now" to complete your payment.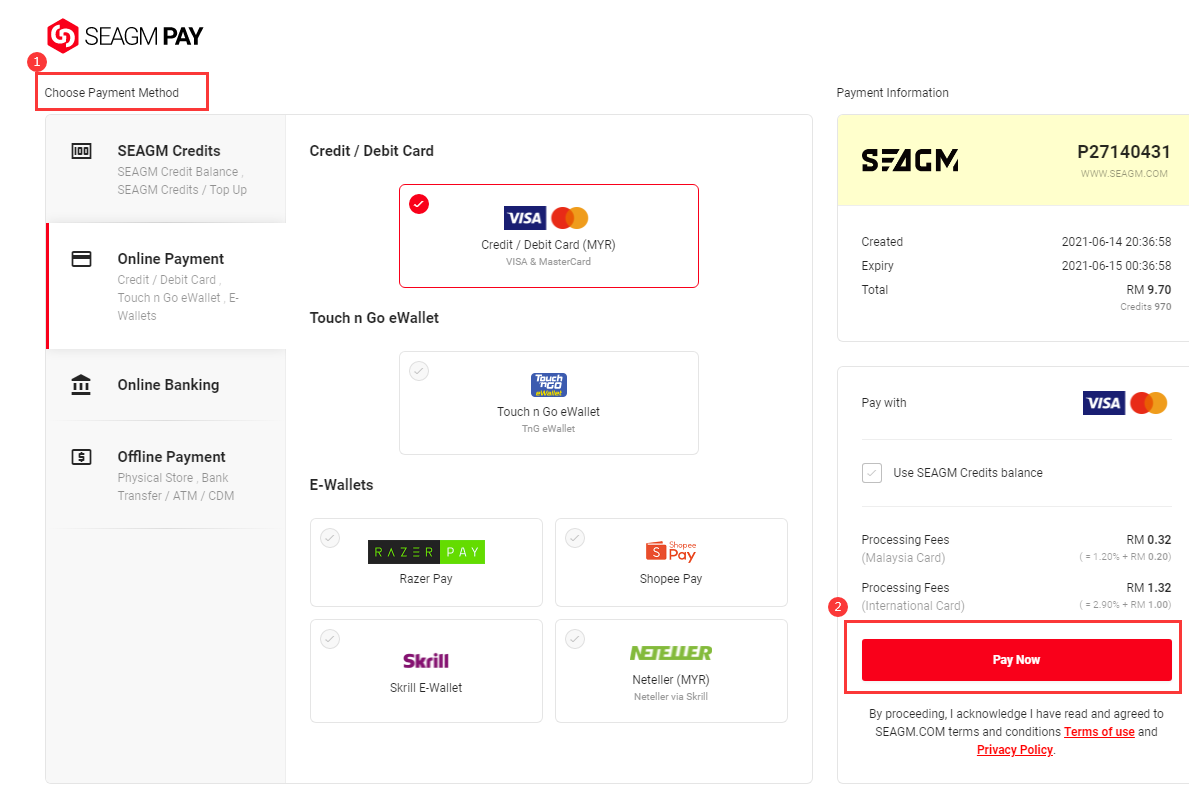 Step 5: Once payment completed, you may view your order status, under "My Order".
Thank you.
Visit the SEAGM Support site for quick answers and guides.
Need support? Contact our Customer Support via LiveChat.
Related articles:
How do I track my order status?