SEAGM is in collaboration with several payment service providers, which offer different kinds of payment channels for enabling customers to make payments globally and easily. However, some of the service providers might charge certain processing fees on the transactions made, based on the agreed rate which can be found under the list of SEAGM payment methods.
Thereby, the checkout order price excludes the processing fees before final checkout. Once you have selected the payment method, our system will automatically calculate the total price, which includes the processing fees of the method selected.
[ Total Price = Order checkout price + Processing fees ]
Example:
[i] Price before finalize checkout:


[ii] Fees applied after the user selected the payment method [Finalize]: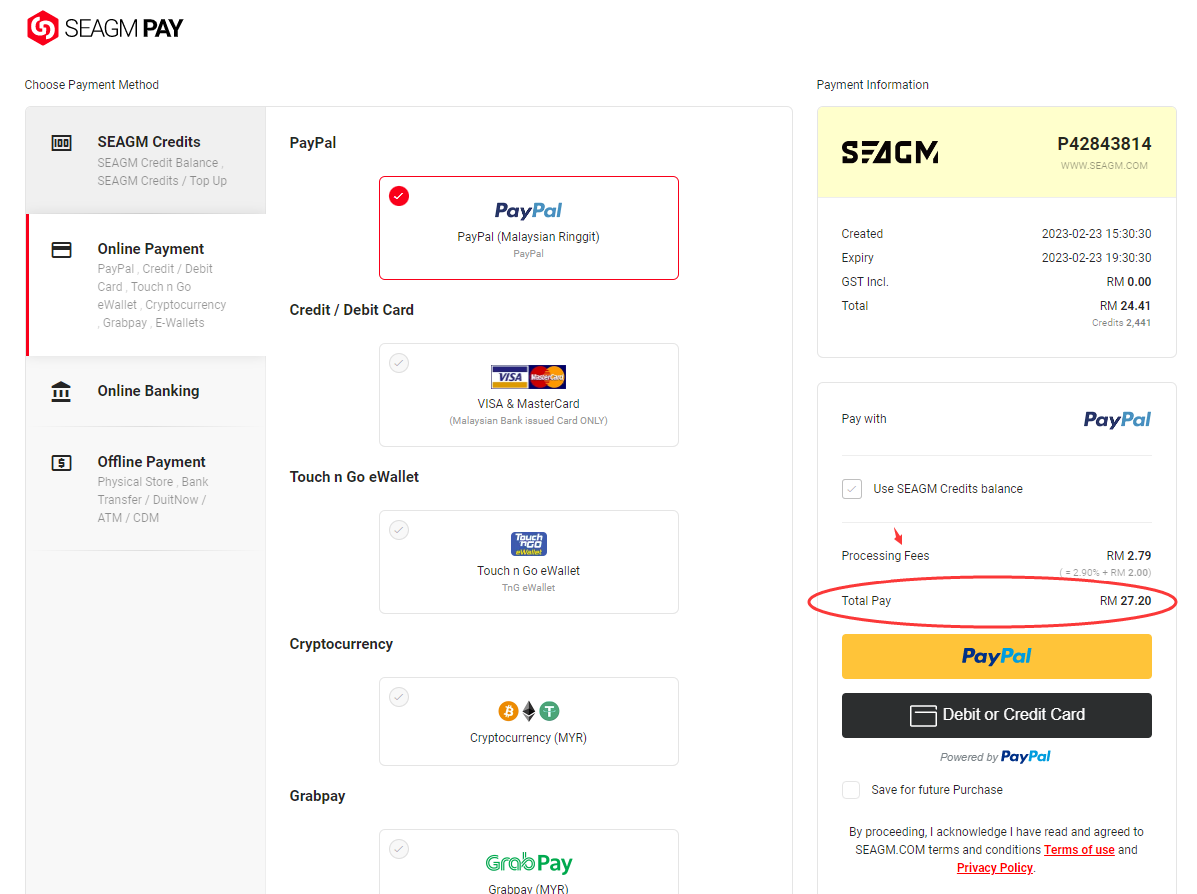 Thank you.
Visit the SEAGM Support site for quick answers and guides.
Need support? Contact our Customer Support via LiveChat.