Wonder what is G-COIN?
G-COIN is a new form of PUBG currency, with which you can purchase various in-game items. In-game items can be purchased within the amount of G-COIN possessed by a player. After purchasing in-game items successfully, the G-COIN would be deducted from your balance right away.
Step 1: Login/register an account in SEAGM. On the top menu, enter the keywords "PUBG" and click search. Select "PUBG G-Coin [Global]".
Step 2: Select the G-Coin amount, then enter the quantity and click "buy now" to proceed.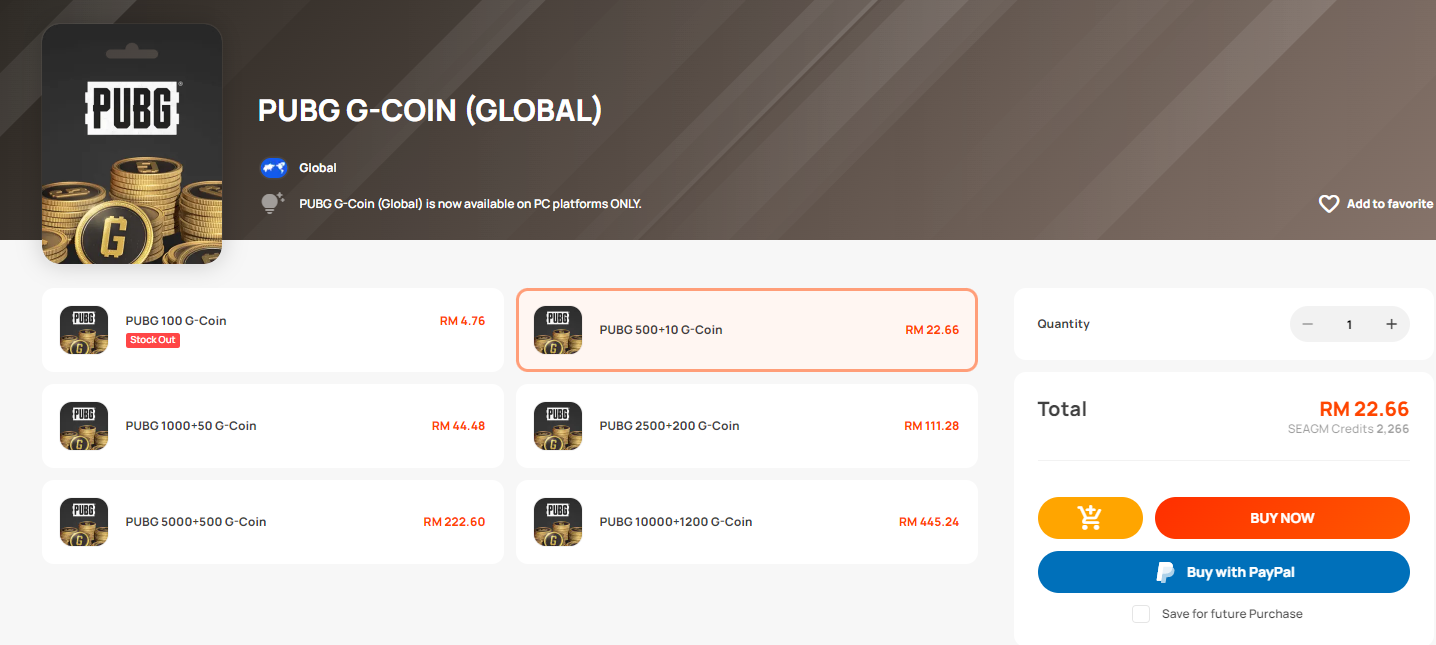 Step 3: Kindly confirm the amount and quantity selected then click " Pay Now" once confirmed.

Step 4: Pick your desired payment method and click "Pay Now" to complete your payment.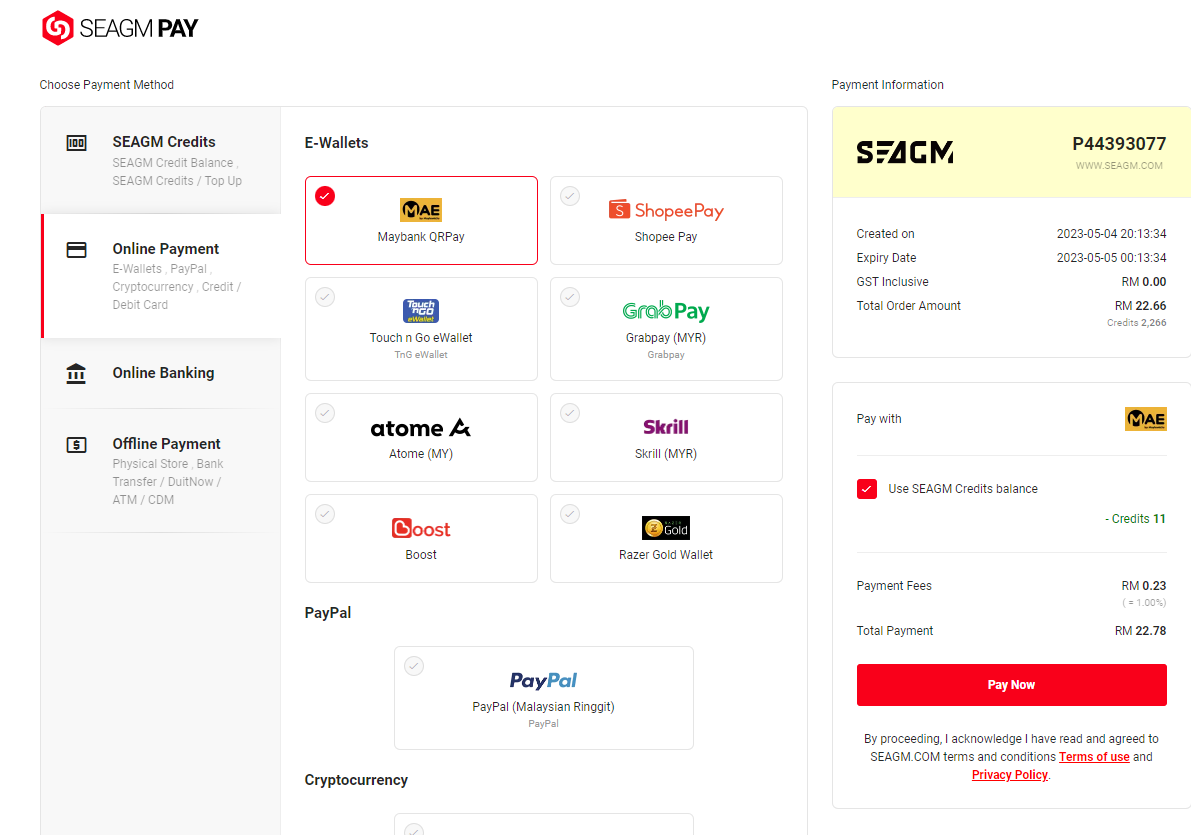 Step 5: Once payment is completed, you may retrieve your code under "My Cards".