@Cash Singapore is the credit system used by both Asiasoft Passport and PlayPark. Our members* will be able to use @Cash to redeem game cash that is to be used in all games published by Asiasoft Online such as MapleSEA and more.
Step 1: Login/register an account in SEAGM. On the top menu, select "card" then enter the keywords "A-cash" and click search. Select "A-Cash [SG]".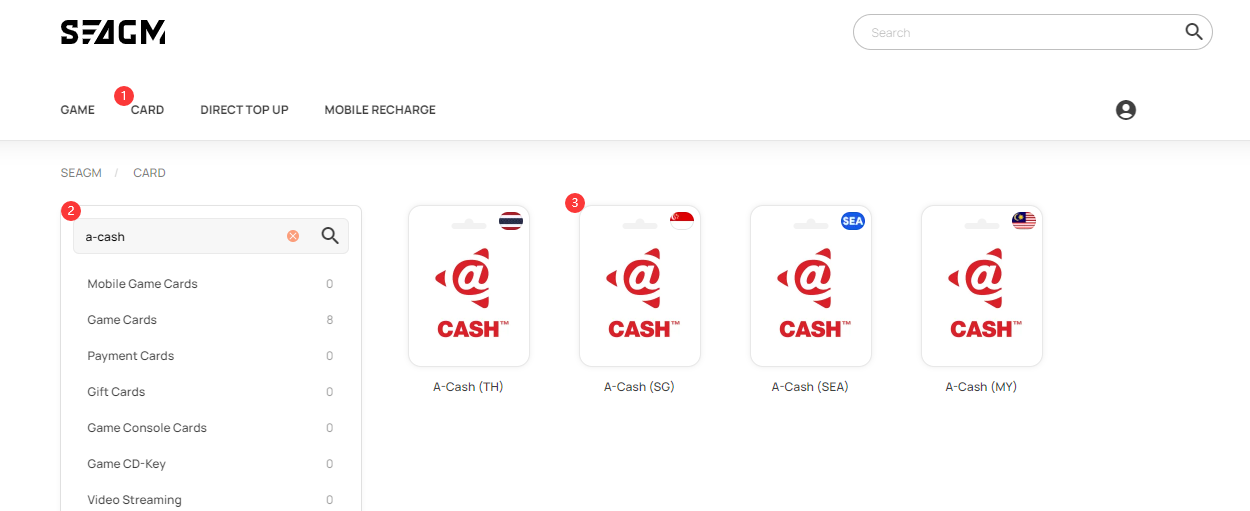 Step 2: Select the card amount, then enter the quantity and click "buy now" to proceed.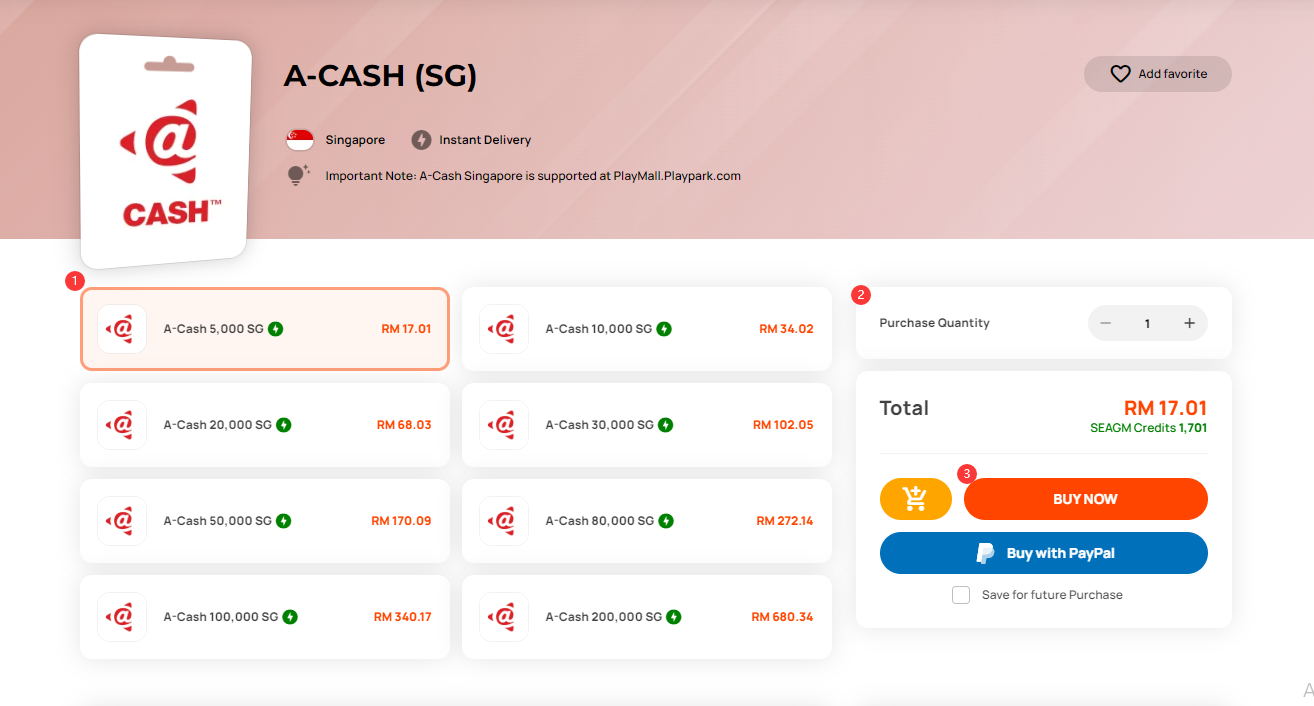 Step 3: Kindly confirm the amount and quantity selected then click " Pay Now" once confirmed.

Step 4: Pick your desired payment method and click "Pay Now" to complete your payment.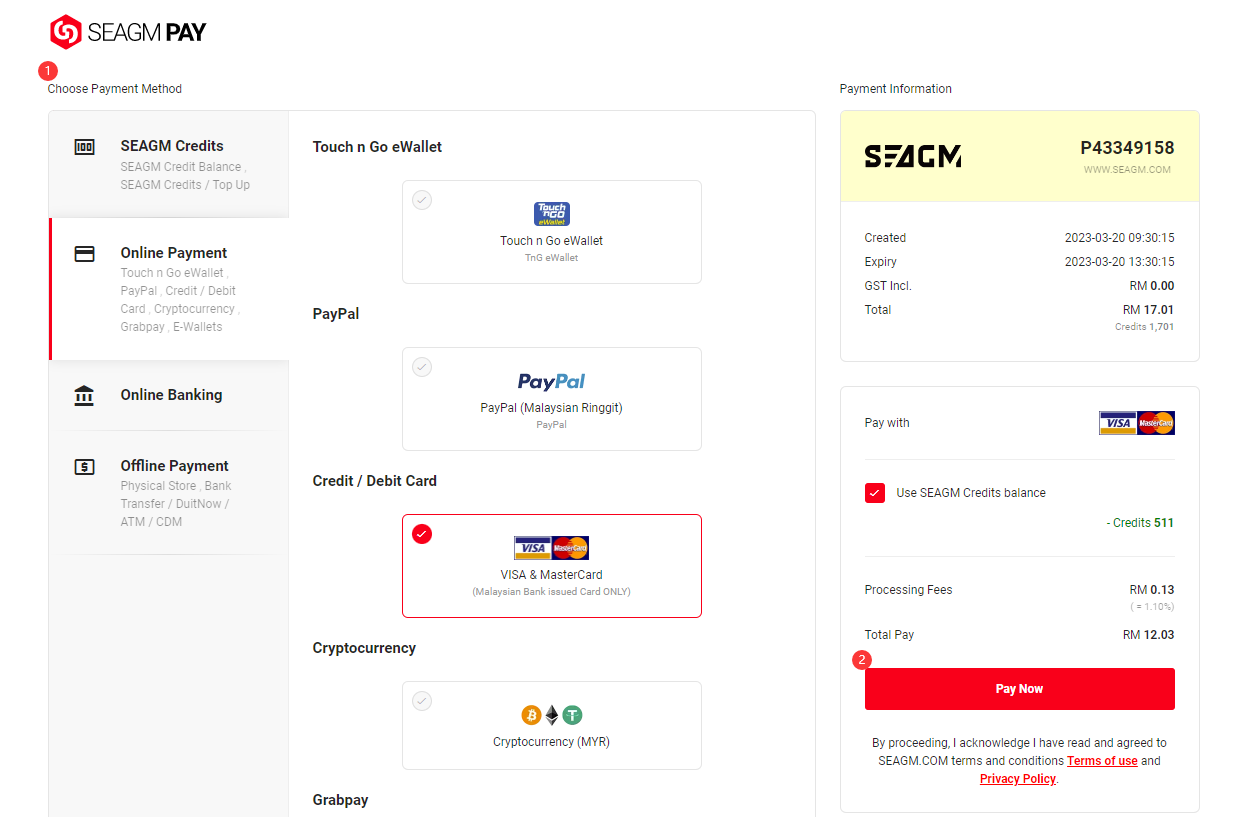 Step 5: Once payment is completed, you may retrieve your code under "My Cards".