GoPay is the leading digital payment platform in Indonesia and part of Gojek's super app offering. GoPay allows customers to conduct transactions directly from their mobile devices and is accepted by over 900,000 merchants across Indonesia.
Note:
This payment was only available for Indonesia Users under Indonesian Rupiah (IDR) currency with 8% processing fees applied during checkout.
Step 1: Choose the product you would like to purchase on the SEAGM site, then click "Buy Now".
Step 2: Click on "Pay Now" to be directed to the payment checkout page.
Step 3: On the checkout page, click on "Online Payment" and select "GoPay" under the E-wallets category. Then, click on "Pay Now" to proceed.
Step 4:A QR code is generated for the order created and should only use for payment ONCE. Scan the QR Code above with your Gojek or another e-wallet app.
Notes: Checking on extra payment may need up to 7 days depending on the response from banks and approval status.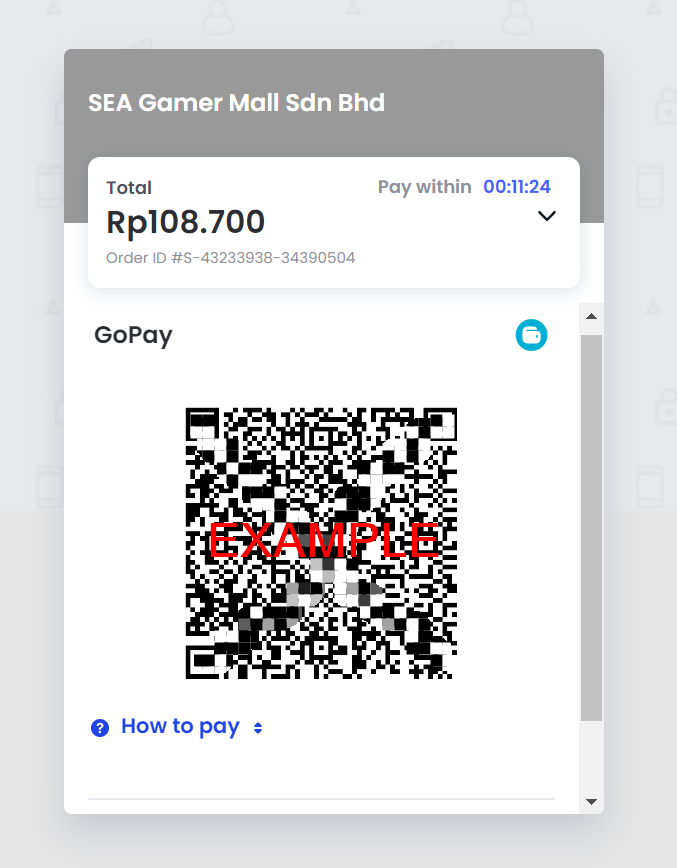 Step 5: Once payment is successfully made, the order will be processed automatically. You may check your order status under "My Orders".
Thank you.
Visit the SEAGM Support site for quick answers and guides.
Need support? Contact our Customer Support via LiveChat.
Related articles:
How to pay via Permata Bank and other banks in SEAGM?