Pretty Derby "Horse Girl/ 賽馬娘". They were born to run. Born in the name of a splendid world that is bizarre, also known as Liuqingshi. Inheriting that soul and galloping is their destiny. No one knows what the future races of the jockeys will be in this world. They will continue to run, and they will strive to gallop towards the end in front of them.
[How to nurture beautiful girls with different personalities and charms, "horse girls", depends entirely on the trainer! ]
To the big stage of the dream! As a trainer, work together with a full-time horse racing girl to win the target event, and in the process of daily training and communication, work together to realize the dream.
Note: This Top Up Service is ONLY Applicable to Players in Hong Kong, Macau and Taiwan.
Step 1: Register or log in to SEAGM, then on the top right side of the page, search "Pretty Derby".
Step 2: Select "Pretty Derby [HK/MO/TW]" and choose the preferred gems amount. After choosing, kindly enter the Trainer ID and click "Buy Now" to proceed.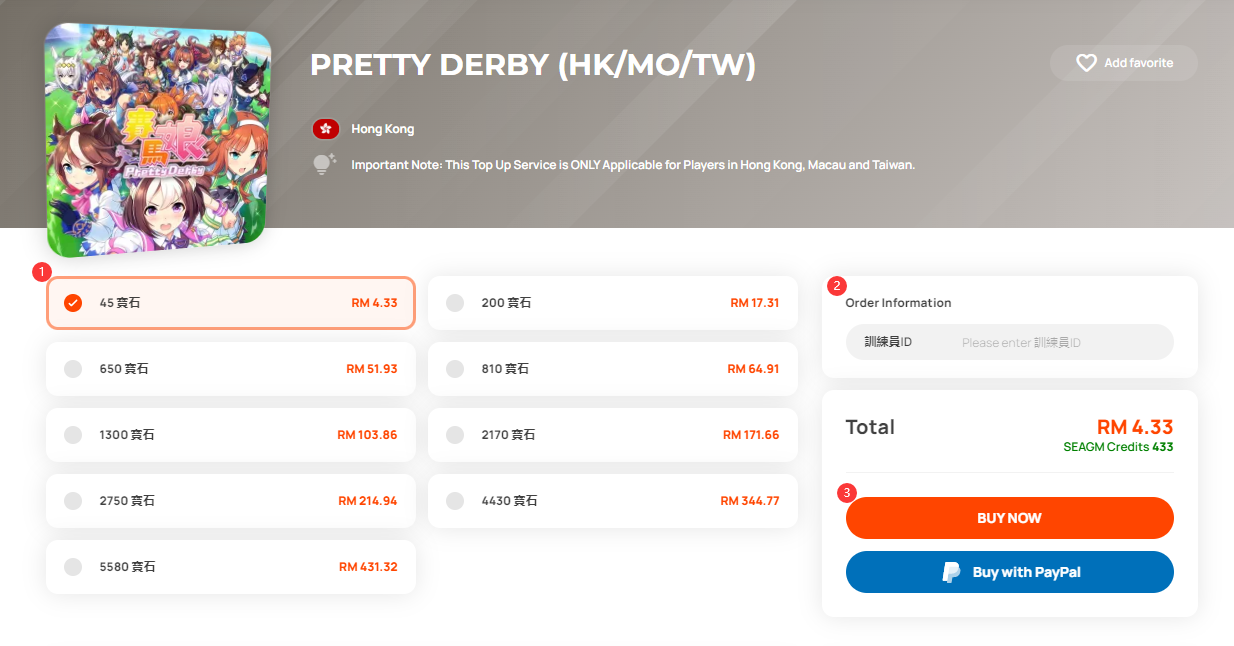 Step 3: Kindly confirm the gems amount then click on "Pay Now".

Step 4: Pick your desired payment method and click "Pay Now" to complete your payment.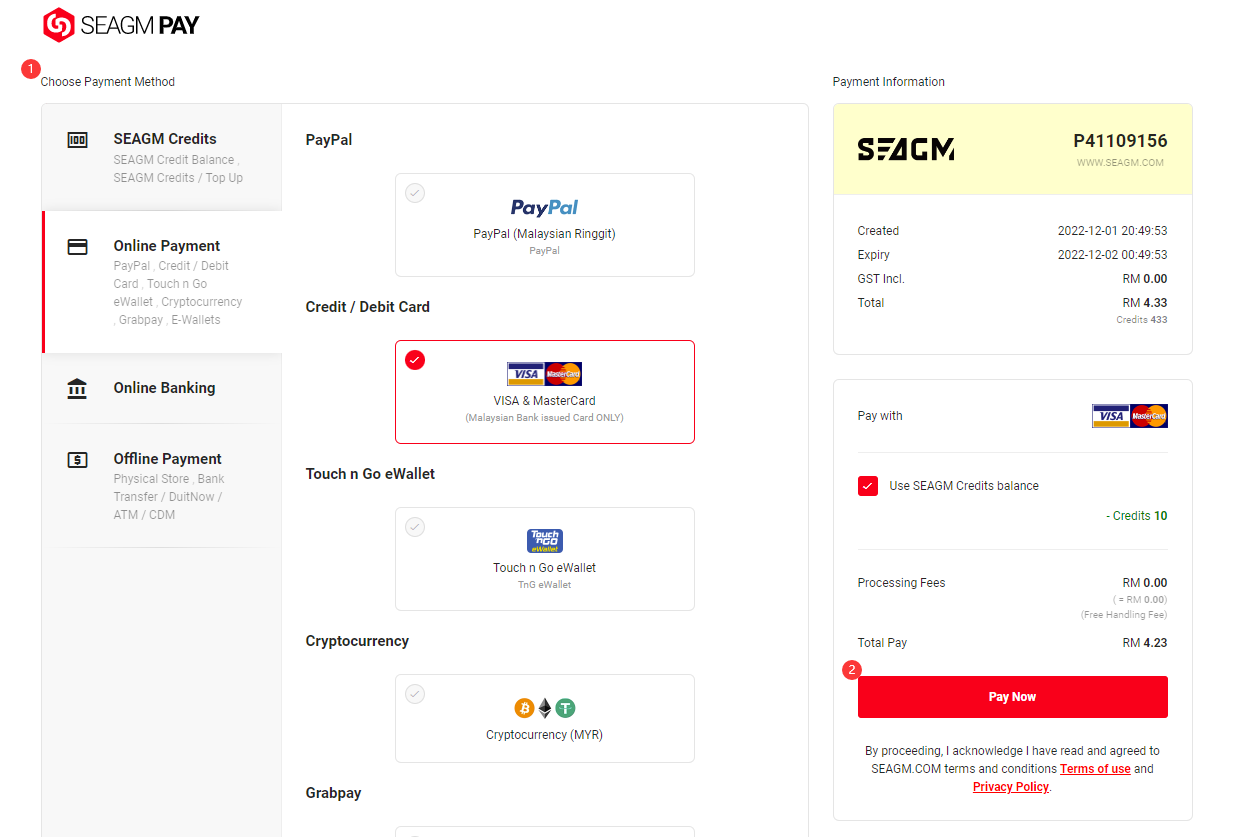 Step 5: Once payment is completed, you may view your order status, under "My Orders".
Thank you.
Visit the SEAGM Support site for quick answers and guides.
Need support? Contact our Customer Support via LiveChat.
Related articles:
How to topup Goddess of Victory: Nikki Gem [HK/MO/TW] in SEAGM?
How to topup EZ Knight Diamonds in SEAGM?
How to top up Revoland Hero Mystery Box in SEAGM?