About:
DouYu is a live-streaming firm focused on the gaming and e-sports market in China. The company's offerings operate across both PC and mobile apps and it boasts that it "has gained coveted access to a wide variety of premium eSports content. DouYu Shark Fin is an in-app currency of DouYu. The audience can use it as a gift to the anchor and encourage the anchor to start live broadcasting.
Step 1: Register or log in to SEAGM, then on the top right side of the page, search "DouYu".
Step 2: Select "DouYu (CN) Shark Fin" and choose the preferred Shark Fin amount. After choosing, kindly enter the DouYu nickname then click "Buy Now" to proceed.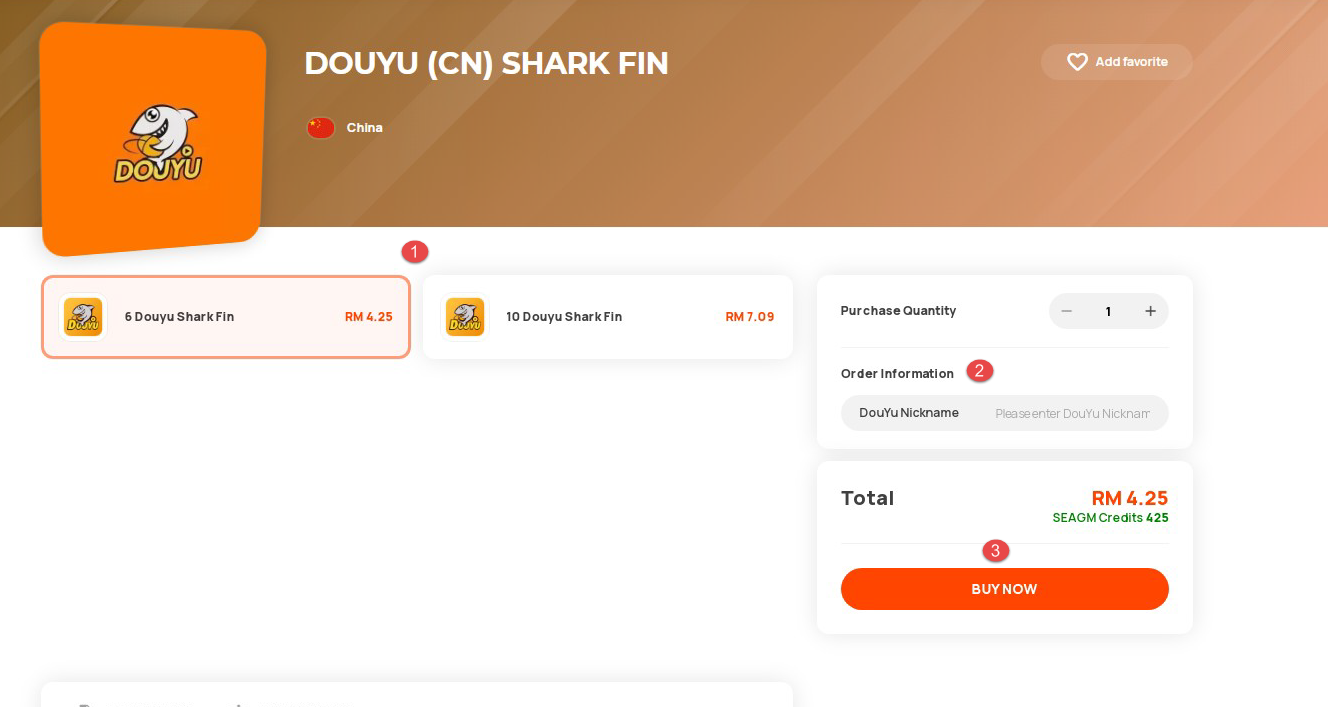 Step 3: Kindly confirm the Shark Fin amount then click on "Pay Now".

Step 4: Pick your desired payment method and click "Pay Now" to complete your payment.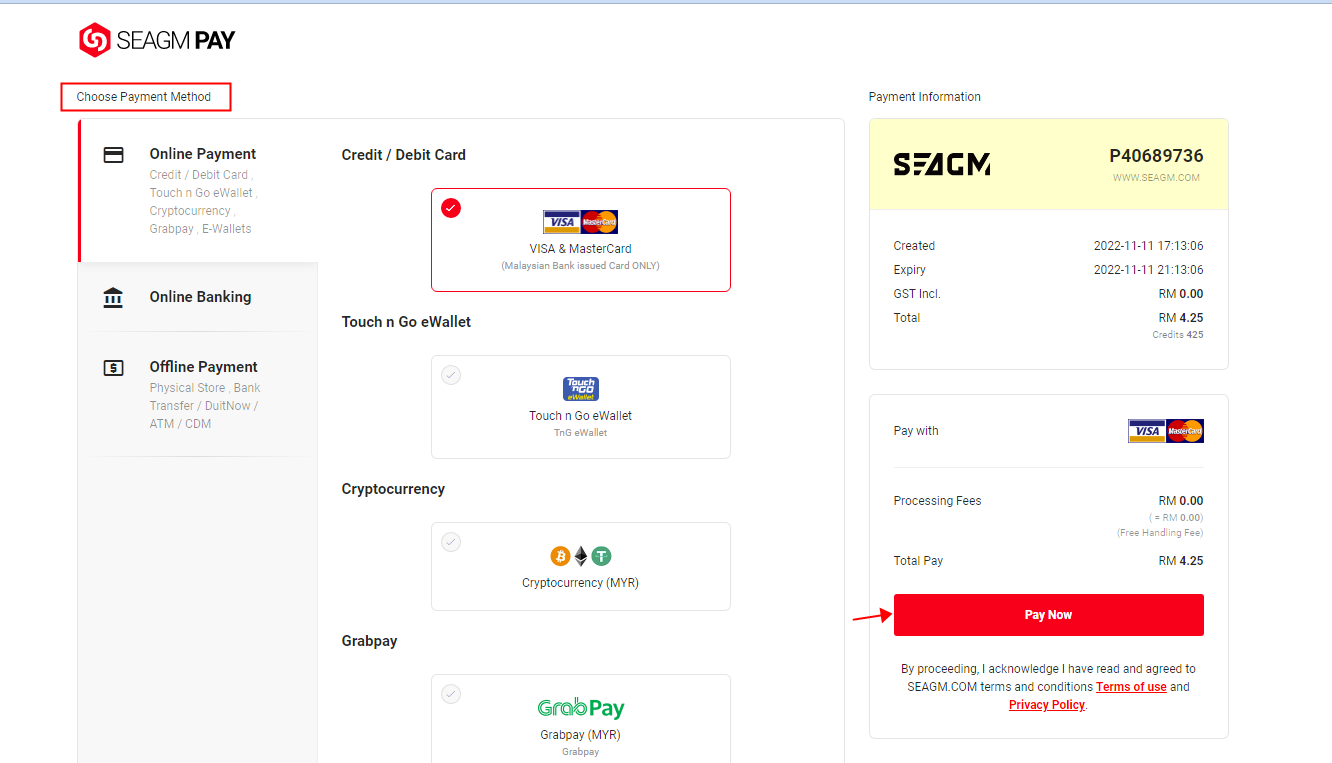 Step 5: Once payment is completed, you may view your order status, under "My Orders".
Thank you.
Visit the SEAGM Support site for quick answers and guides.
Need support? Contact our Customer Support via LiveChat.
Related articles:
How to make payment via UnionPay in SEAGM?