Step 1: Log-in to check your credit balance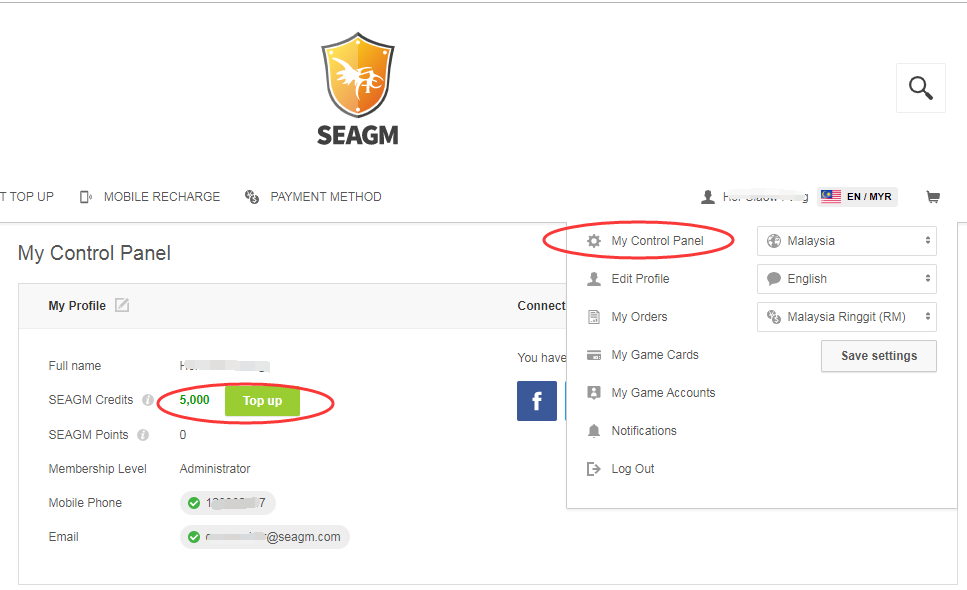 Step 2: Place an order > click Buy Now
Note: Make sure your credits balance is equal to or more than the credits needed by the order item.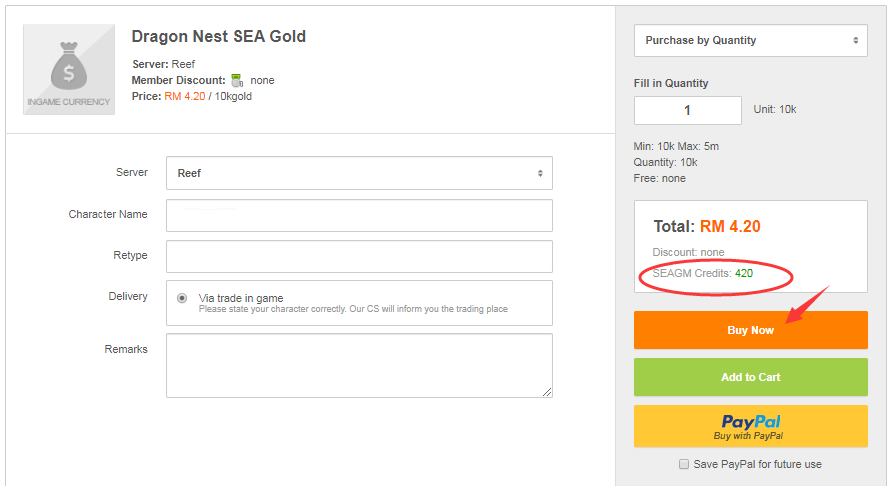 Step 3: You'll be directed to Checkout page > click Pay Now

Step 4: At Payment page> choose to pay by SEAGM credits and key in your account login password in order to proceed.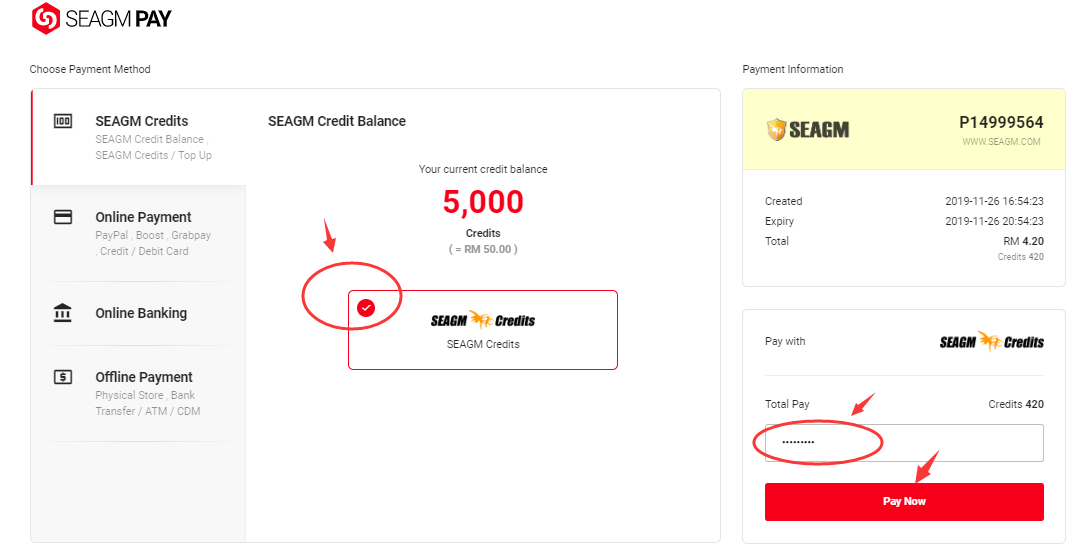 Step 5: Once payment is successful > you will be able to check your Payment Order Number, PXXXXXXX
Note: Alternatively, you may contact our customer support Live Chat for assistance.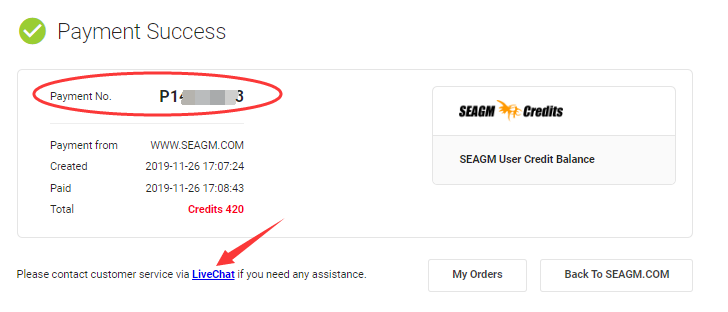 Related articles:

Thank you.