About:
Founded in 1991, Epic Games is an American company founded by CEO Tim Sweeney. The company is headquartered in Cary, North Carolina, and has more than 40 offices worldwide. Today Epic is a leading interactive entertainment company and provider of 3D engine technology. Epic operates Fortnite, one of the world's largest games with over 350 million accounts and 2.5 billion friend connections.
Reloading Razer Gold Wallet Balance with Gift Cards:
Step 1: Login/register an account in SEAGM. On the top menu, select "card" then enter keywords "Razer" and click search. Select Razer Gold Gift Cards based on your needs.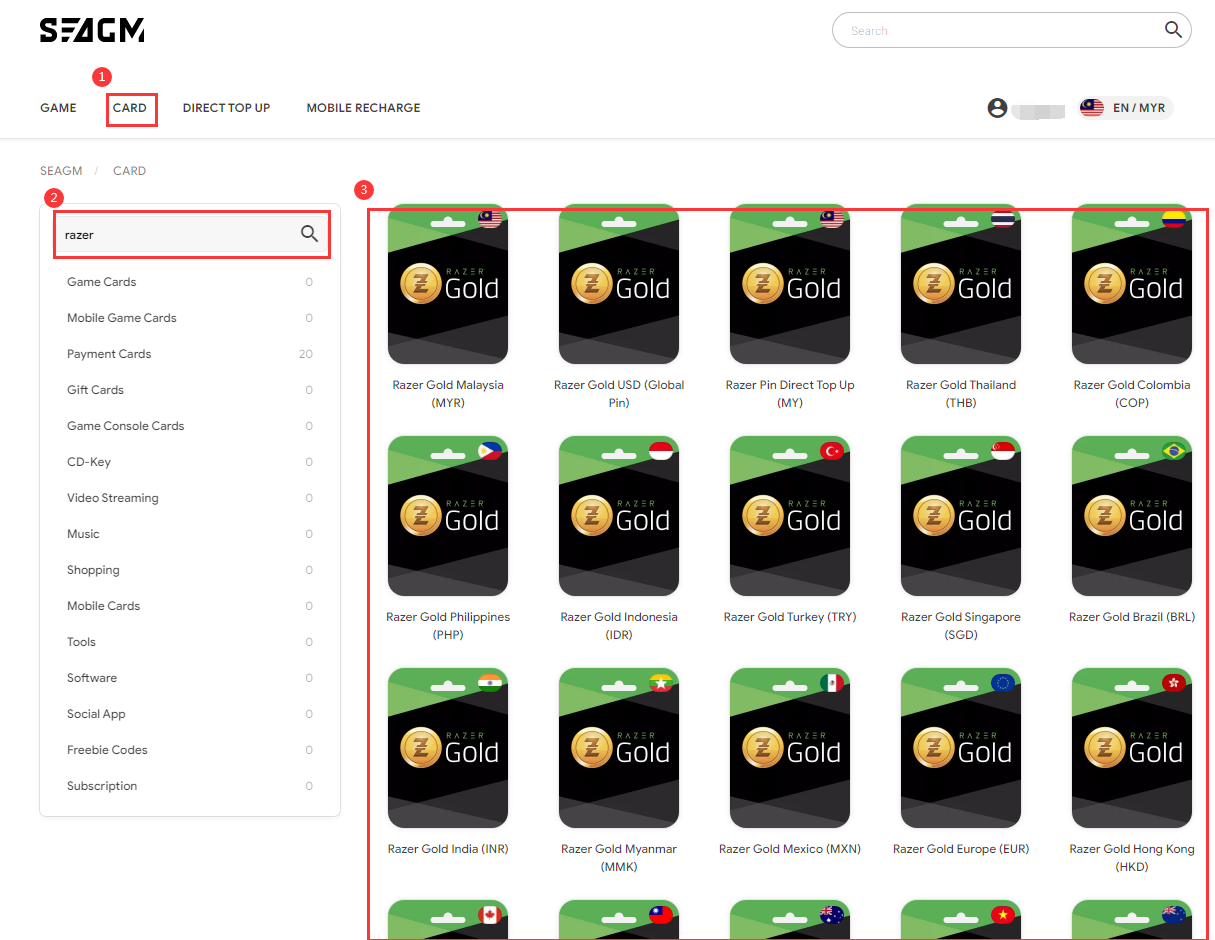 Step 2: Select the amount then enter the quantity and click "buy now" to proceed.

Step 3: Kindly confirm the amount and quantity selected then click " Pay Now" once confirmed.

Step 4: Pick your desired payment method and click "Pay Now" to complete your payment.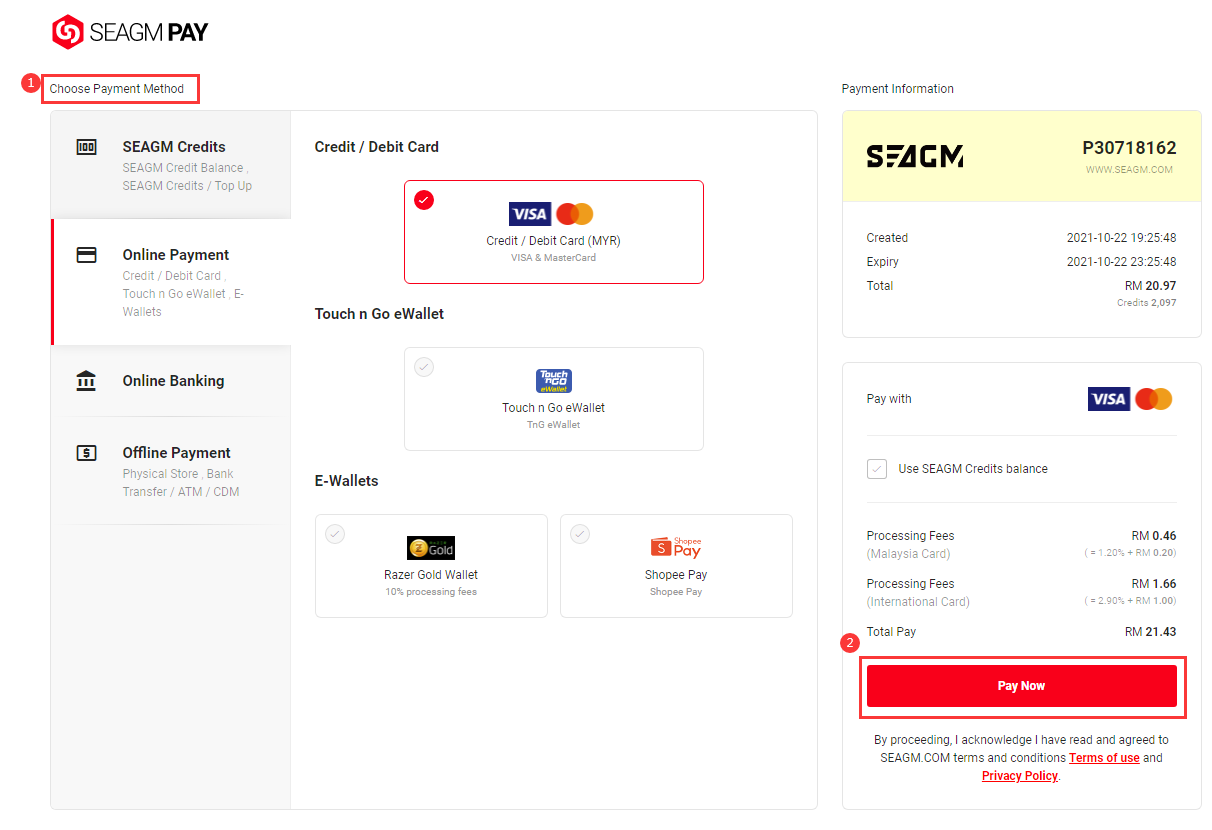 Step 5: Once payment is completed, kindly retrieve your game card code in "My Cards".
Step 6: Kindly login to your Razer Gold account and then click on the "Reload" button on the top right of the page.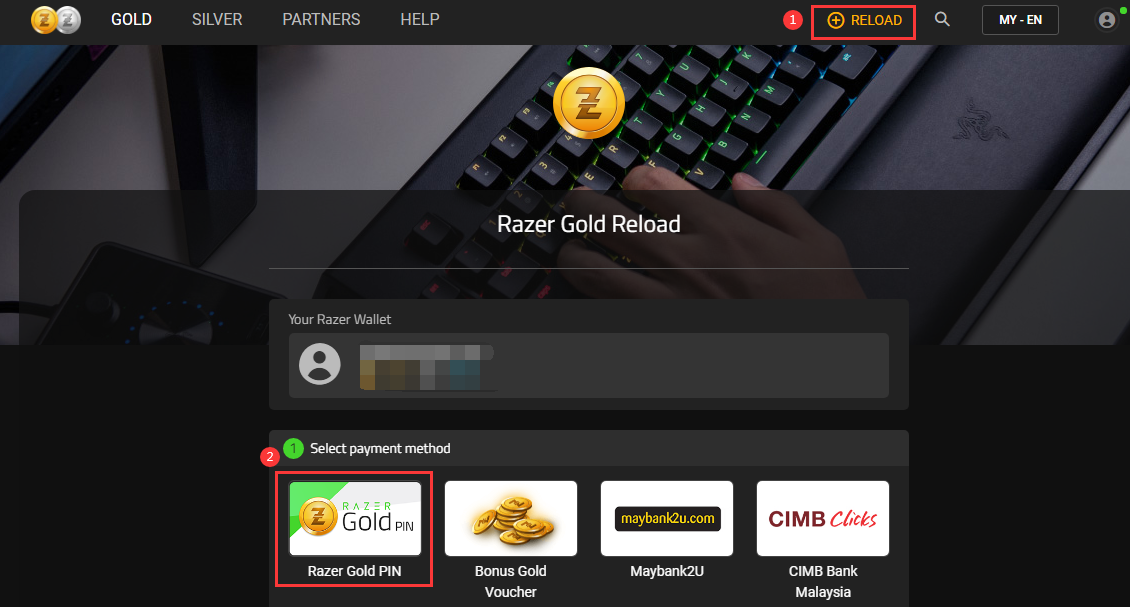 Step 7: Enter the Razer pin code purchased and click "Next" to complete the whole reload process.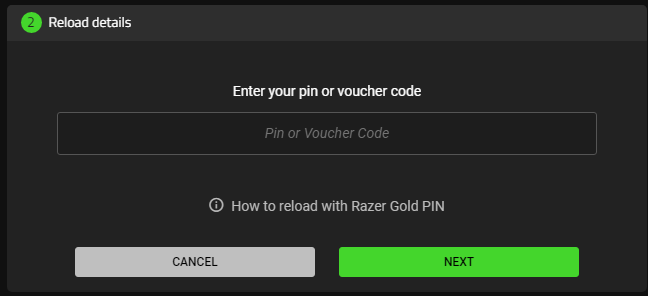 Purchase Epic Games with Razer Gold Wallet balance:
Step 1: Visit the Epic Games Official Site and Sign in/Register an account.
Step 2: Once signed in, select the game(s) that you want to purchase and click on "Buy Now" to proceed.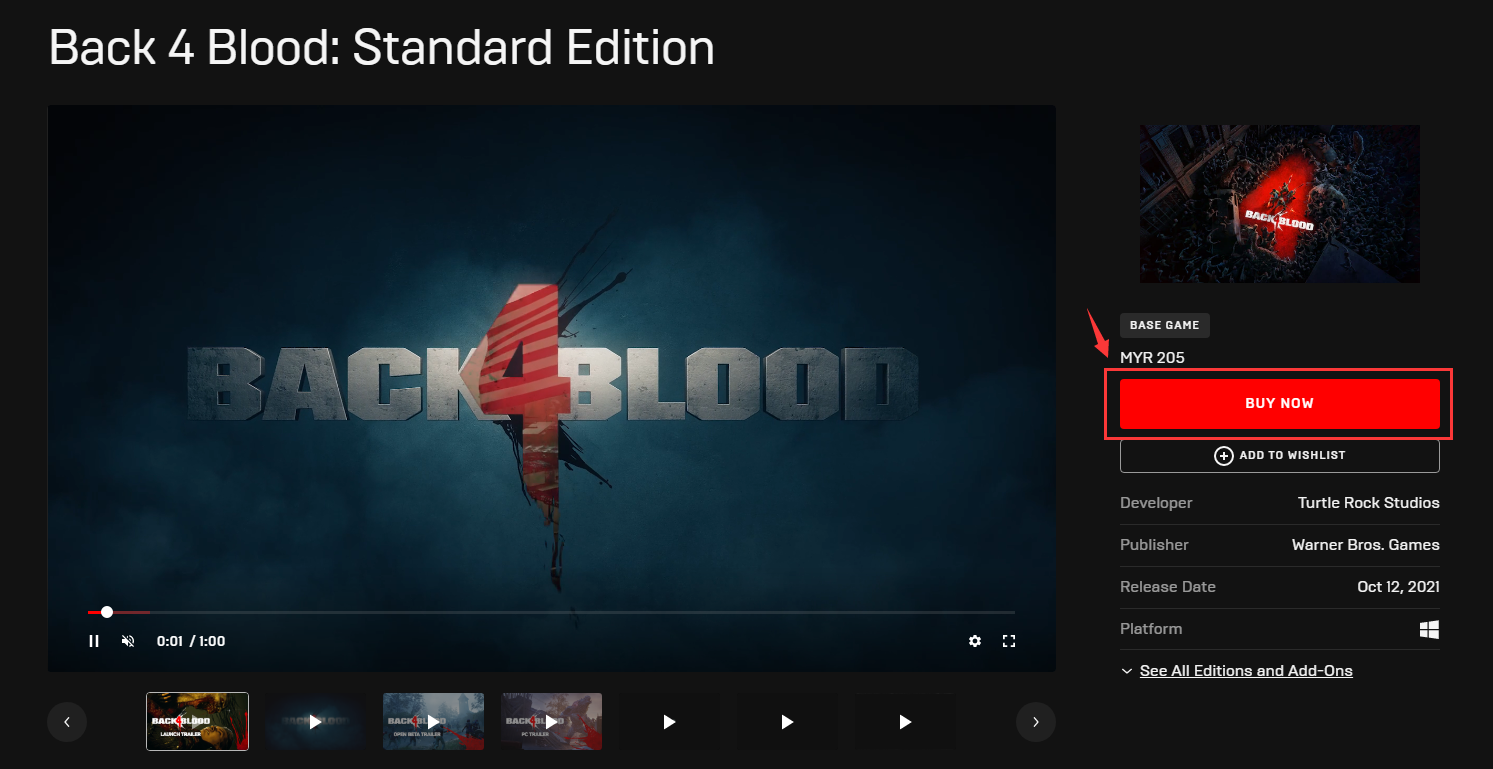 Step 3: On the checkout page, kindly choose Razer Gold Wallet as a payment option and click "Place Order".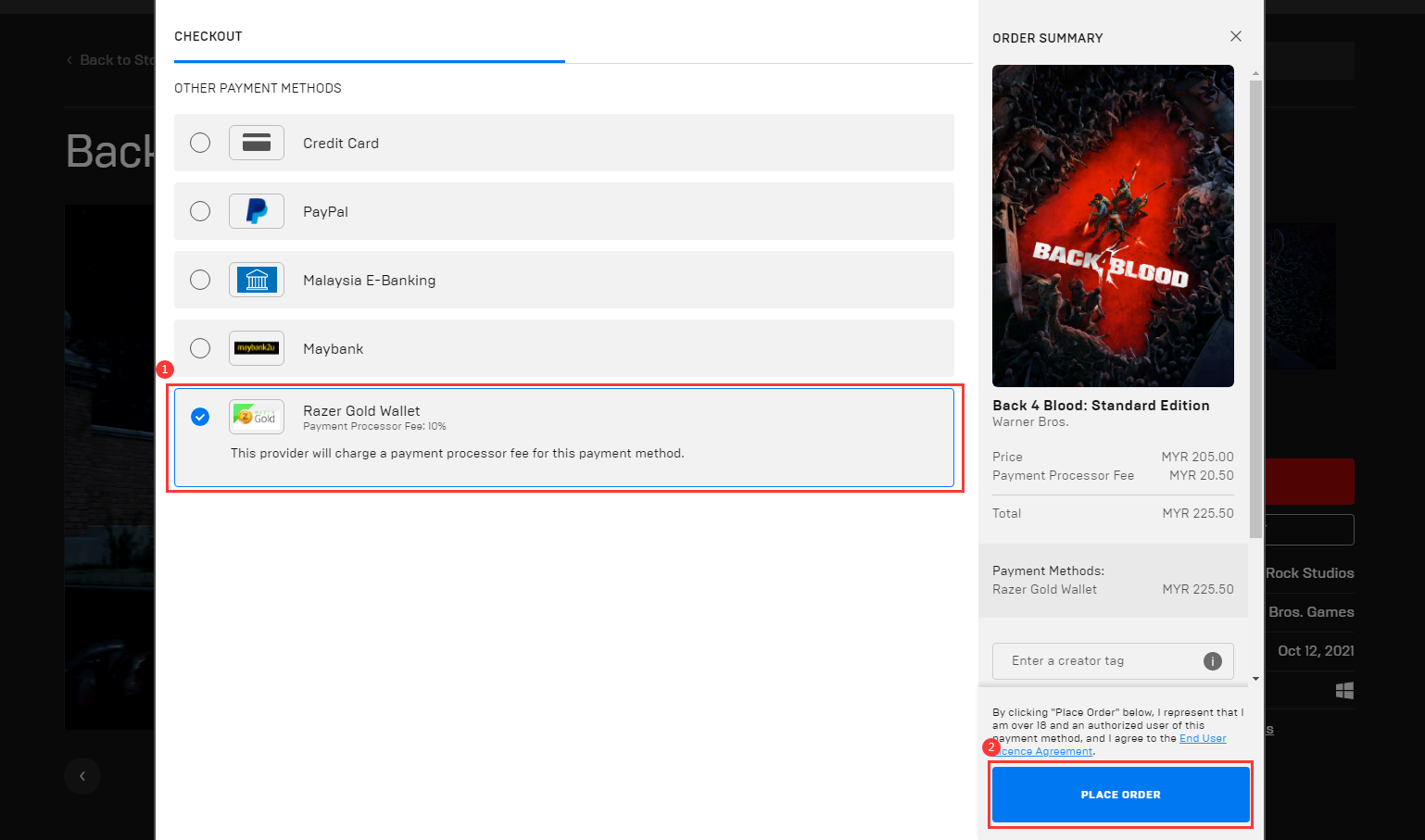 Step 4: You will be directed to the Razer Gold checkout page. Kindly confirm all the information and click "proceed to checkout".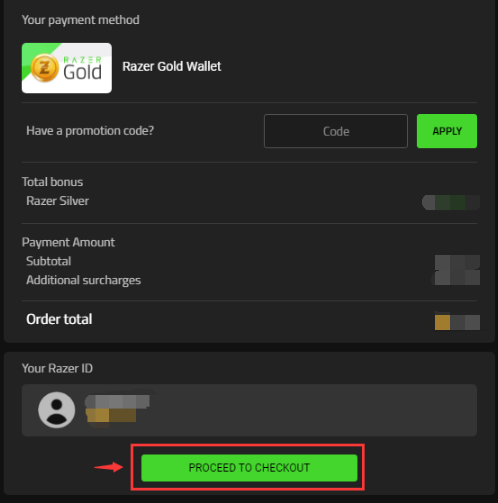 Step 5: Kindly follow the on-screen instructions to complete the payment. Once completed, please allow the payment gateway to re-direct you back to the website to fully complete the transaction.
Step 6: When the payment is completed, you can download the game and wait for it to finish. Remember, the download process depends on your internet speed. After the download process is completed you can install the game and enjoy it.
For more information, kindly directly contact Epic Games Official Support for further assistance.
Thank you.
Visit the SEAGM Support site for quick answers and guides.
Need support? Contact our Customer Support via LiveChat.
Related articles:
How to retrieve purchased Code/Pin?
How to pay using Credit/Debit Card via Stripe?