Learn how to redeem your NCsoft Ncoin Cards through the video below:
If the video won't play, try to follow the simple steps below:

Step 1: To redeem the Ncsoft serial code, log in to the NC Account Management.
Step 2: Click 'APPLY A CODE'.


Step 3: Then enter your Serial Code purchased from SEAGM and click 'Activate'.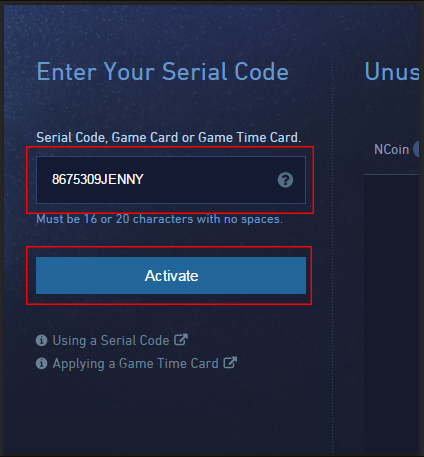 Step 4: Apply your code by clicking 'APPLY'.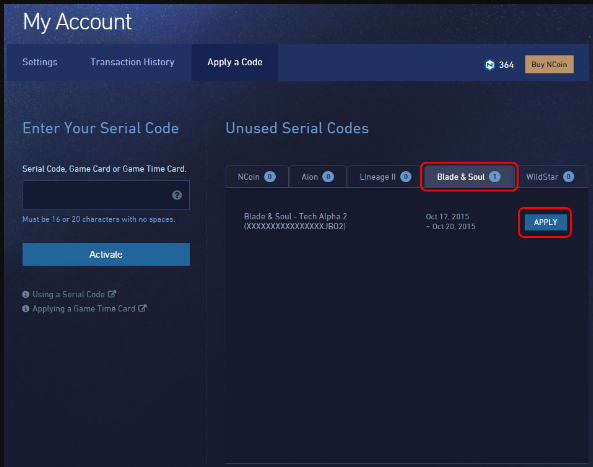 Step 5: Once activated, you will see this message on the top of the page:



5 (a): Thereafter, you will be able to find the applied codes in your Transaction History:


Thank you.
Visit the SEAGM Support site for quick answers and guides.
Need support? Contact our Customer Support via LiveChat.