Vodafone stands as the premier mobile and fixed network operator in Europe, proudly holding the title of Europe's largest and most rapidly advancing 5G network provider. With a presence across 21 nations, Vodafone not only operates fixed networks but also forms strategic alliances with mobile networks in an additional 48 countries, solidifying its global influence. Vodafone Reload Vouchers are a convenient and secure way to top up your Vodafone mobile phone balance in Germany. These vouchers are available in two denominations, including €15, and €25 allowing you to choose the amount that best suits your needs.
Step 1: Login/register an account in SEAGM. On the top menu, enter the keywords "Vodafone" and search. Select "Vodafone Reload Voucher [NL]".

Step 2: Select the recharge amount that you need, enter the quantity and click "buy now" to proceed.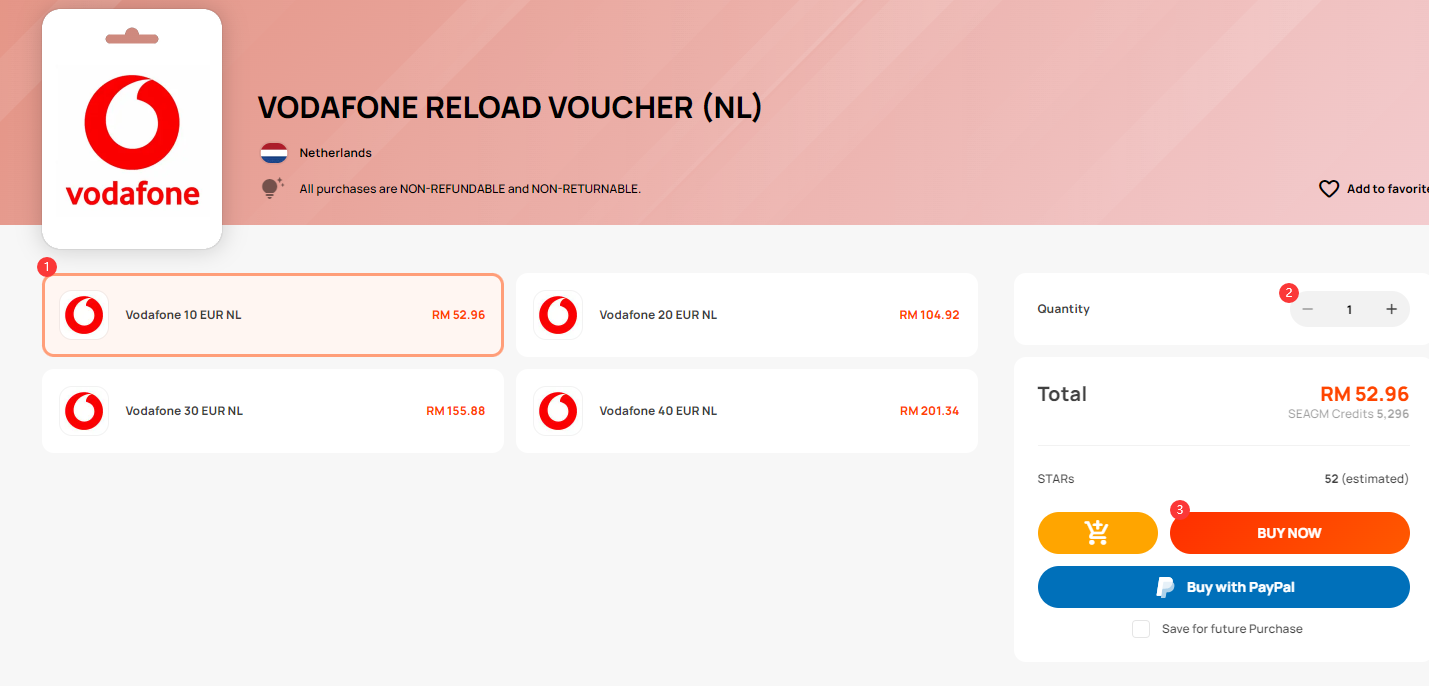 Step 3: Kindly confirm the amount and quantity selected then click " Pay Now" once confirmed.

Step 4: Select your desired payment method and click "Pay Now" to complete your payment.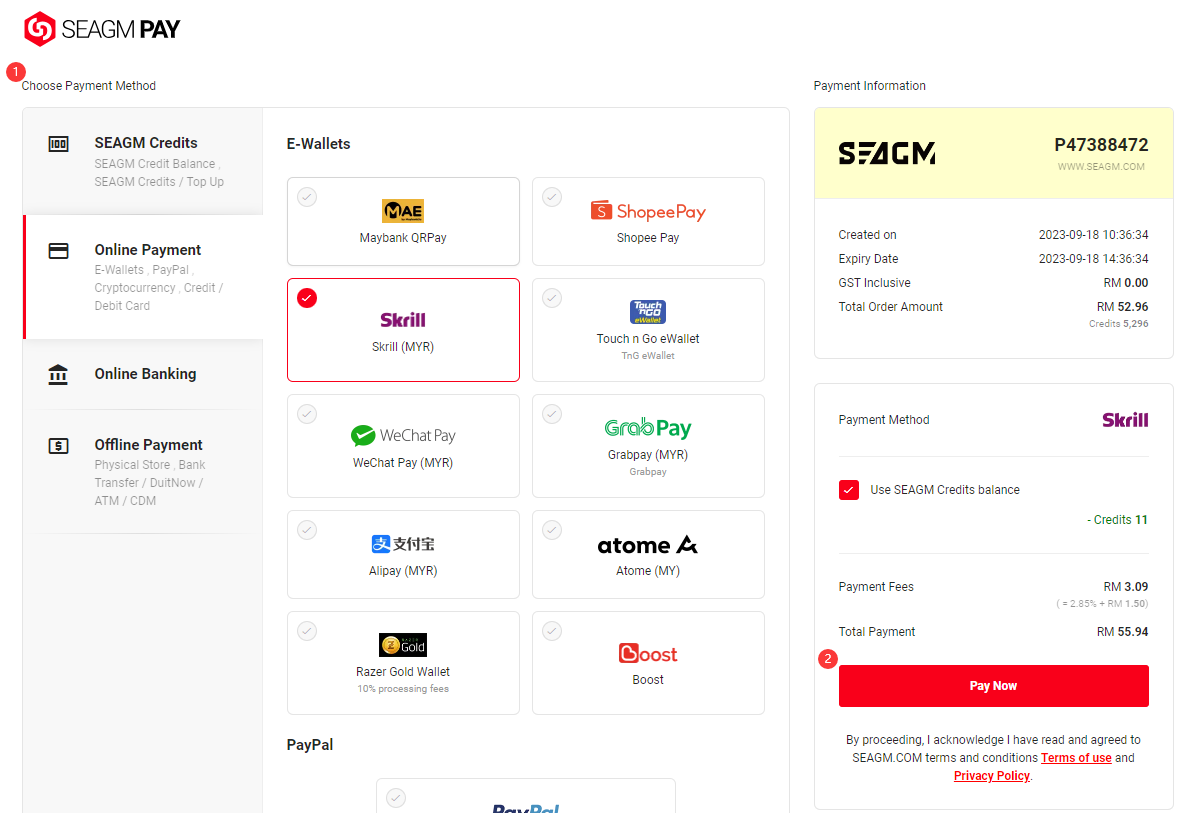 Step 5: Once payment is completed, you may retrieve your code under your User profile in My Cards. For Pre-Order products, it might take a few working days for the card to be delivered.
Visit the SEAGM Support site for quick answers and guides.
Need support? Contact our Customer Support via LiveChat.
Related articles:
How to purchase a Vodafone Reload Voucher [DE] from SEAGM?