Step 1: Go to the Efunfun Official site to login into your account.


Step 2: Click 储值兑换 to go to the Top-Up & Allocate page.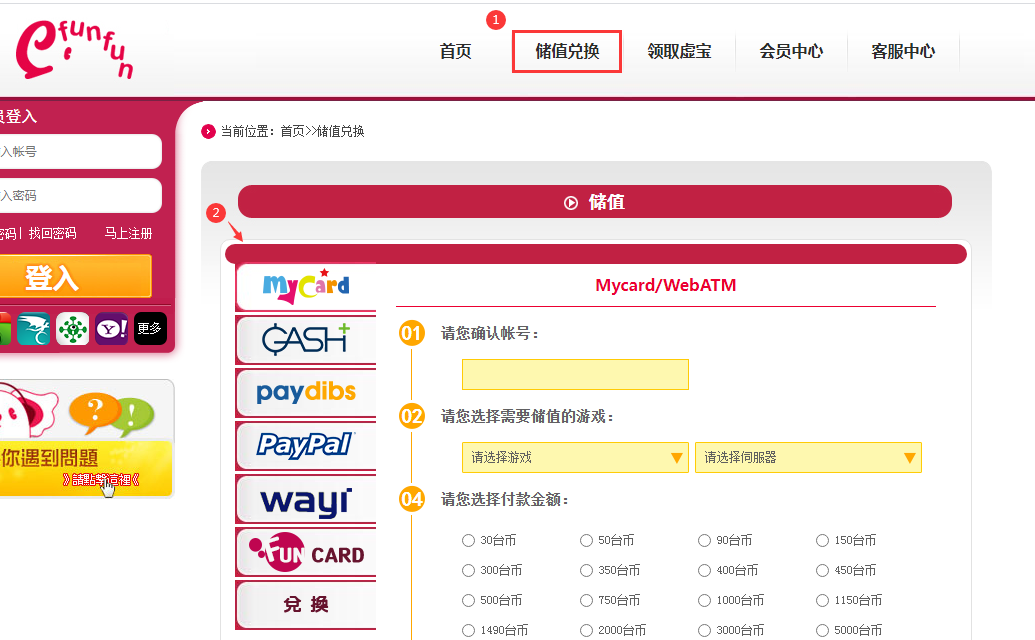 Step 3: Next, choose the payment method that you require and enter all related information to proceed.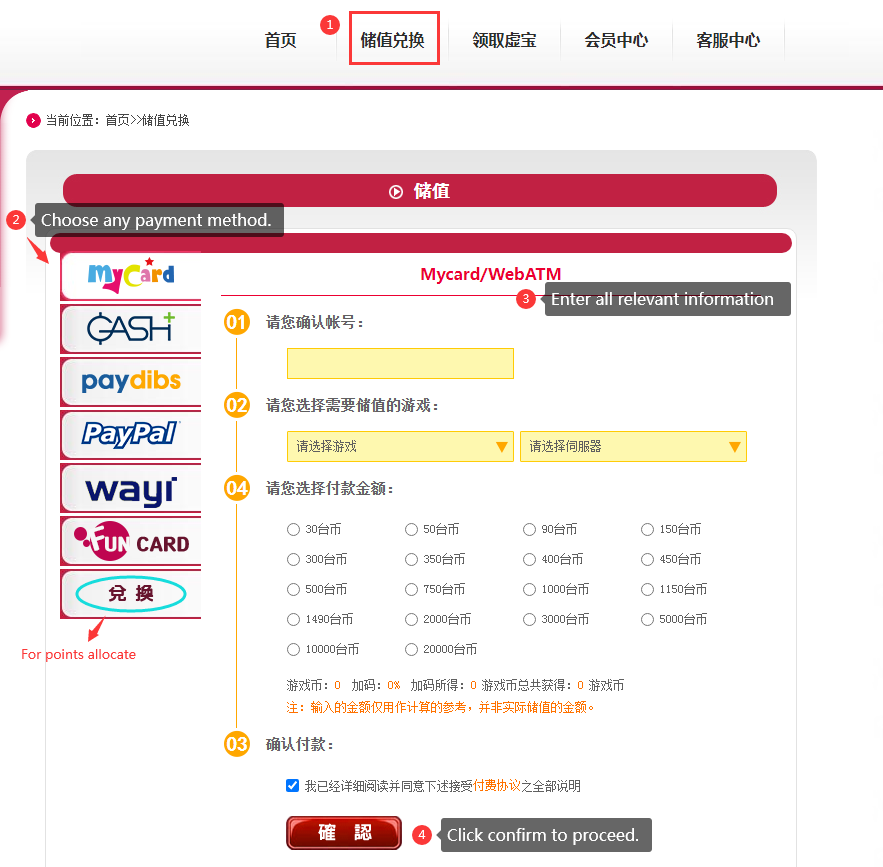 3(a): If you would need to allocate points, kindly click on "兑换" at the bottom of the payment options. Then enter all information required and click on "confirm" to proceed.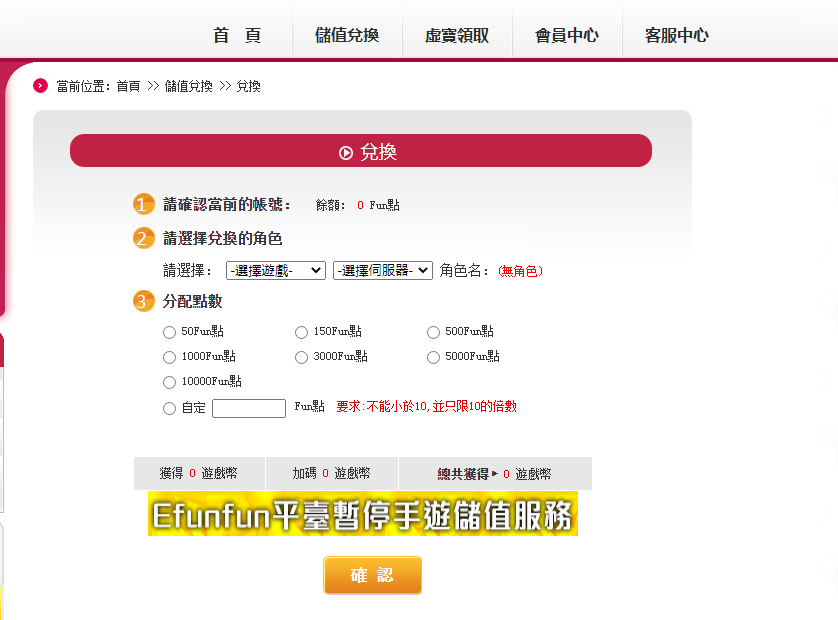 Step 4: Next, key in the payment method information or the gift card pin code then submit for top-up to be processed.
Step 5: Once you've done topping up, head back to 储值兑换 to allocate points for your game.

Thank you.
Visit the SEAGM Support site for quick answers and guides.
Need support? Contact our Customer Support via LiveChat.