Follow the steps below:

1. Login to your account at MogStation: https://secure.square-enix.com/account/app/svc/Login?cont=account&request=mogstation

2. Click Account Services to proceed.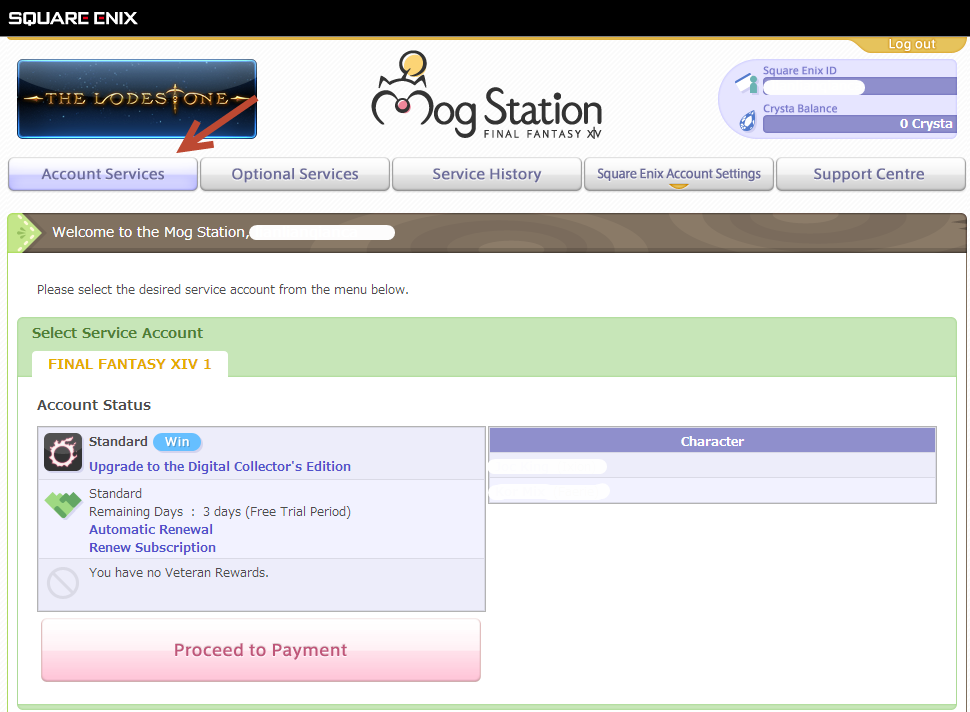 3. Click Renew Subscription (Game Card).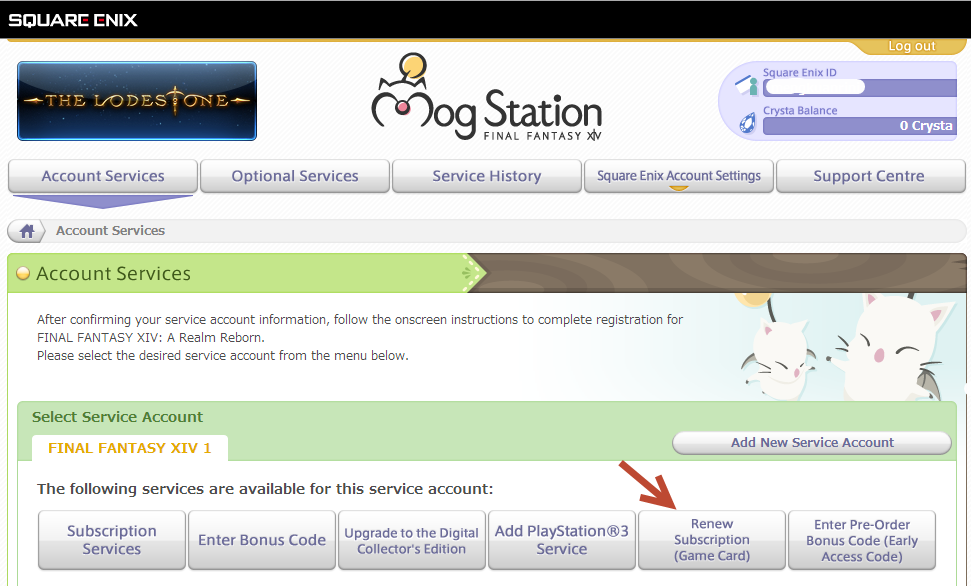 4. Enter the Final Fantasy XIV 60Days Game Time Card 20 digits Pin you purchased into 5 column below accordingly. Each column should contain 4 digits. Click Next.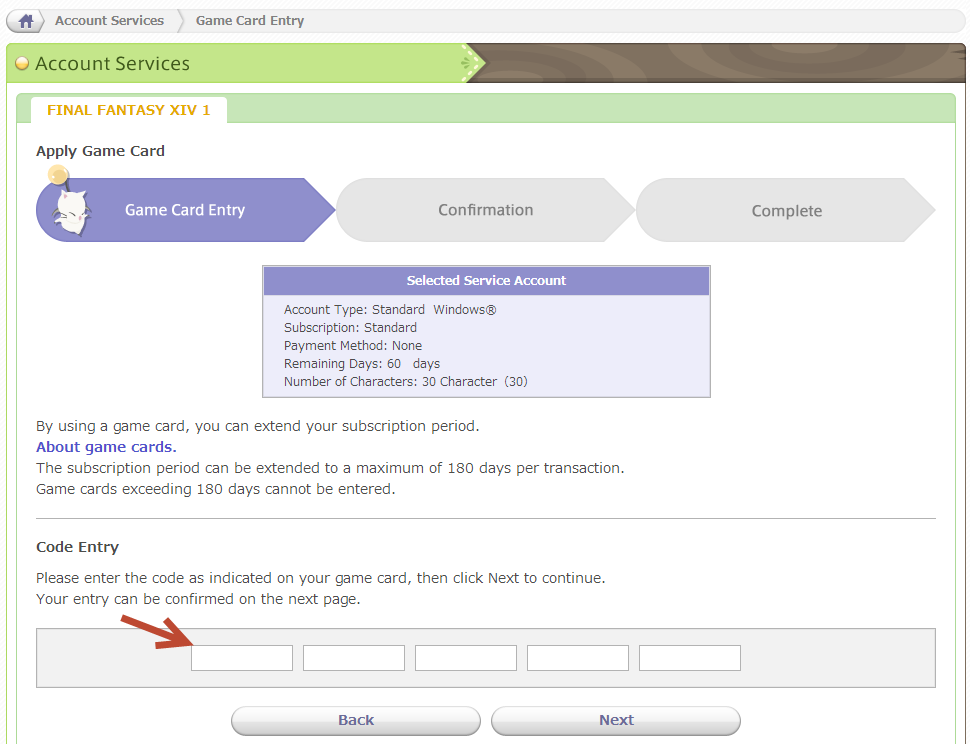 Your account will be added with the days of the subscription