iQiyi is a popular streaming service that originated in China and has expanded its reach to various countries, including the US. IQIYI US offers a wide range of content, including movies, TV shows, and original productions, catering to the local audience's preferences and interests. With a subscription to IQIYI US, users can access a vast library of entertainment options, spanning different genres and languages. IQIYI US provides users with the convenience of streaming content on-demand, allowing them to watch their favourite shows and movies at their own pace and convenience.
***Note:
The iQiyi VIP Voucher Code sold by SEAGM is a
region-locked
product. Kindly select the iQiyi Voucher Code based on your account registered region. All purchases are NON-REFUNDABLE and NON-RETURNABLE.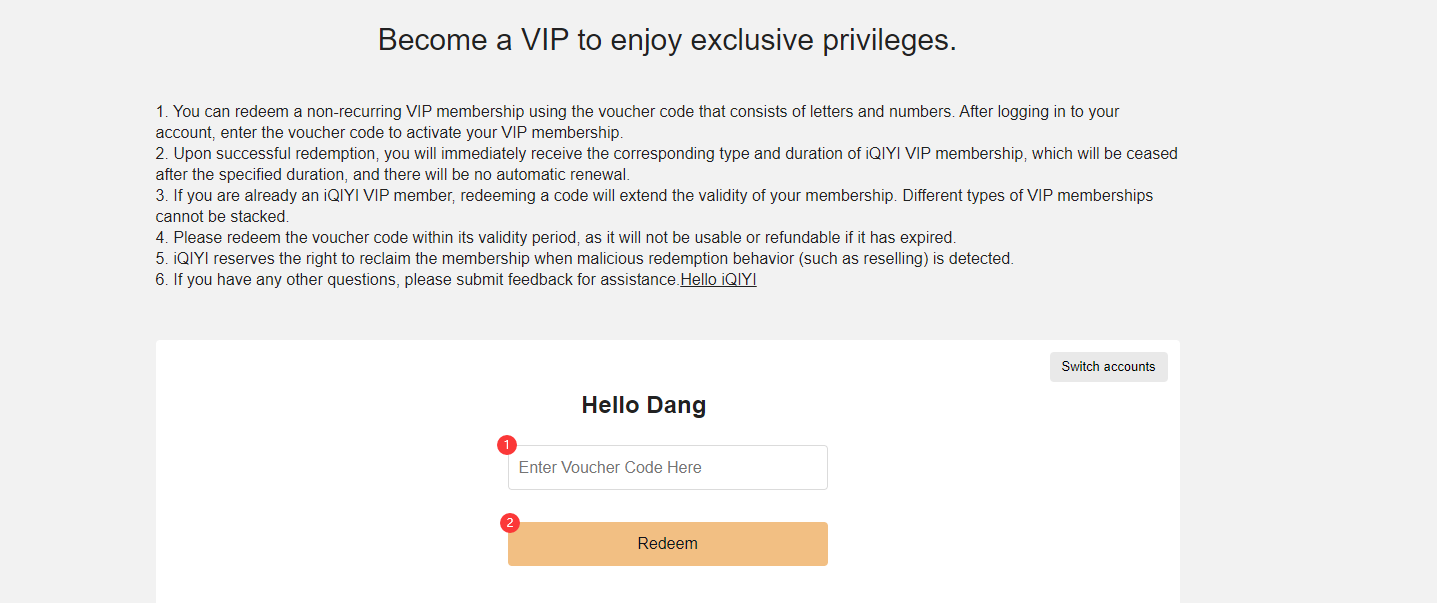 Step 3: Your account VIP privilege will be automatically updated once redemption is successful.
A friendly reminder:
When entering the activation code, there is NO need to include the hyphens ("-") from the code. Also, please ensure that you enter the code exactly as it is, with correct uppercase and lowercase letters as the code is case-sensitive.
For more information, kindly contact the iQiyi Official Helpdesk for better assistance.
Thank you.
Visit the SEAGM Support site for quick answers and guides.
Need support? Contact our Customer Support via LiveChat.
Related articles:
How to purchase iQiyi VIP Voucher Code from SEAGM?