Steps on how to top up Garena (TH) account Shells.
1. Visit the Garena and click to top up Shells.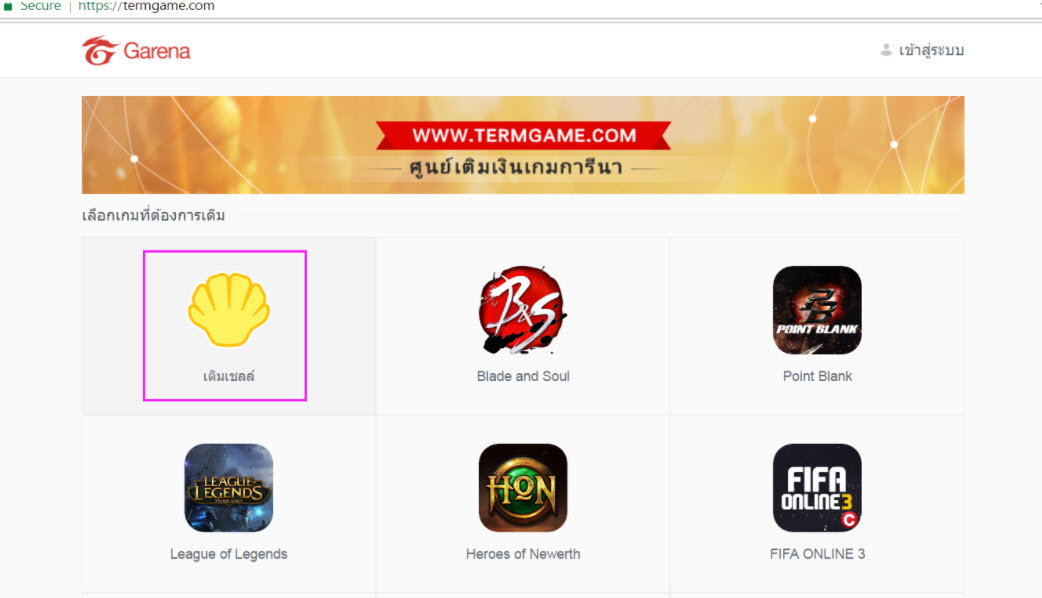 2. Key in your username and password to login your Garena account.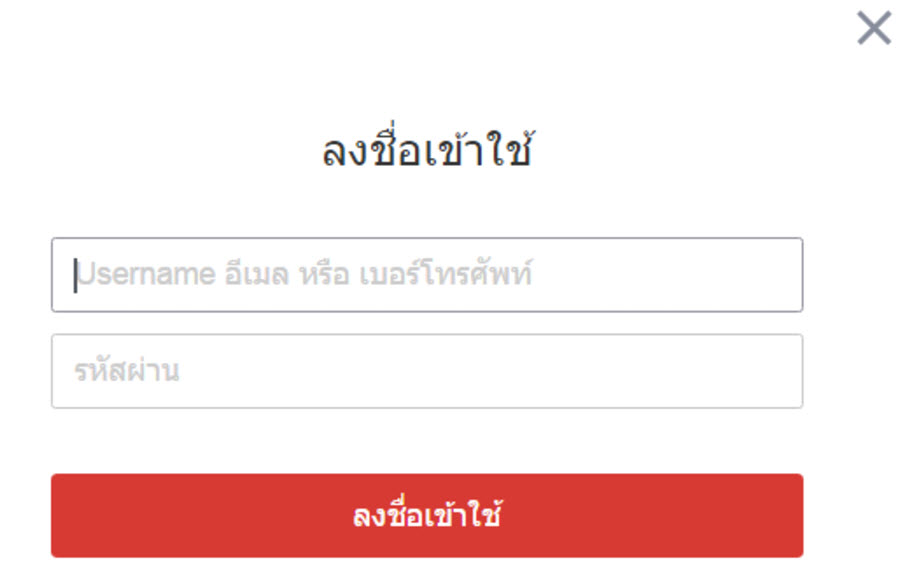 3. Choose "7-ELEVEN" and input the Garena Shell PIN, then click "ไปต่อการชำระเงิน".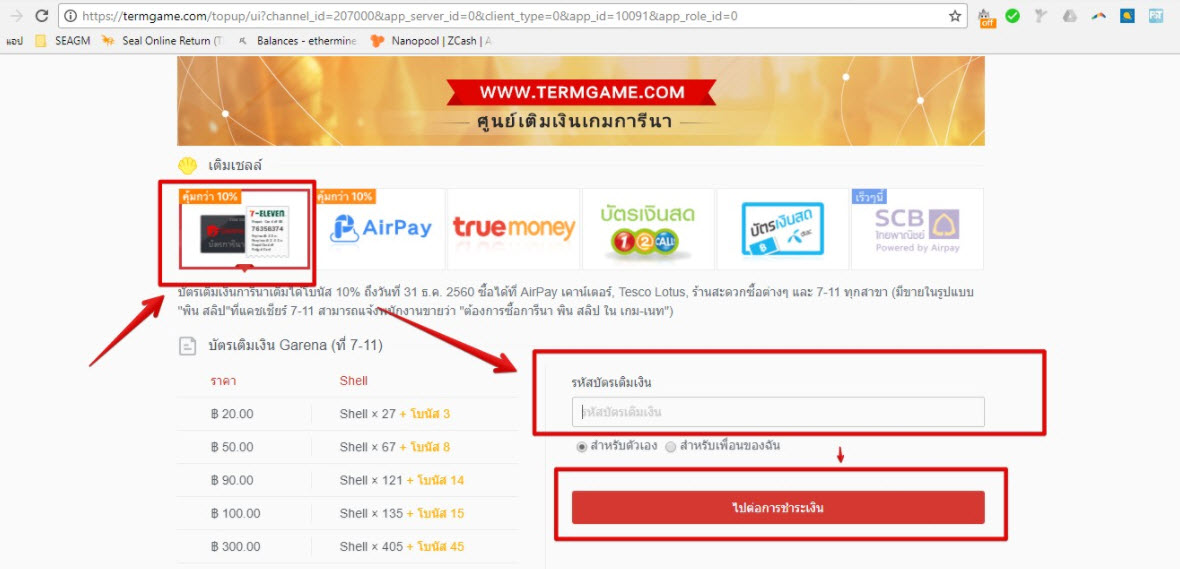 4. After the card redemption successful, you will see the total shell balance in your account as below.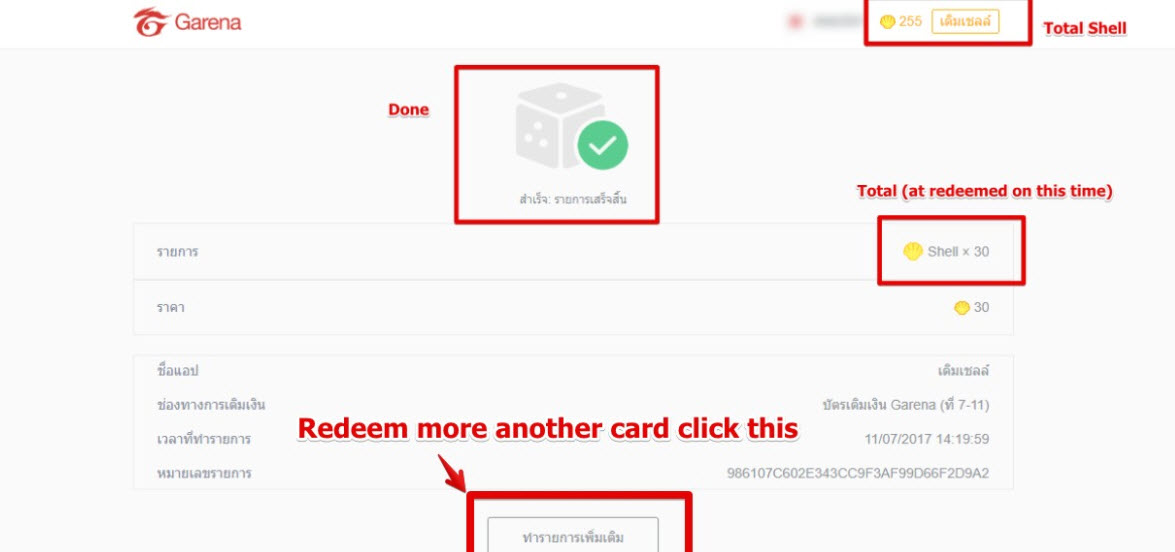 *You may proceed to redeem more cards by just clicking on the "ทำรายการเพิ่มเติม".