Free Fire Diamond is the in-game currency for Free Fire (Garena) and players can purchase the in-game items via the Store such as a weapon, pet, skin, and more. Not only that, but you can also participate in Luck Royale and Diamond Spin to obtain various unique character skins, weapon skins, weapon upgrades, and even cosmetics. What are you waiting for? Buy Free Fire Diamond Pins via SEAGM.com now!
Note: Free Fire Diamonds Pins (BR) ONLY applicable for Brazil Region.
Step 2: To the redemption site, enter the redemption pin code purchased from SEAGM and click "Verificar".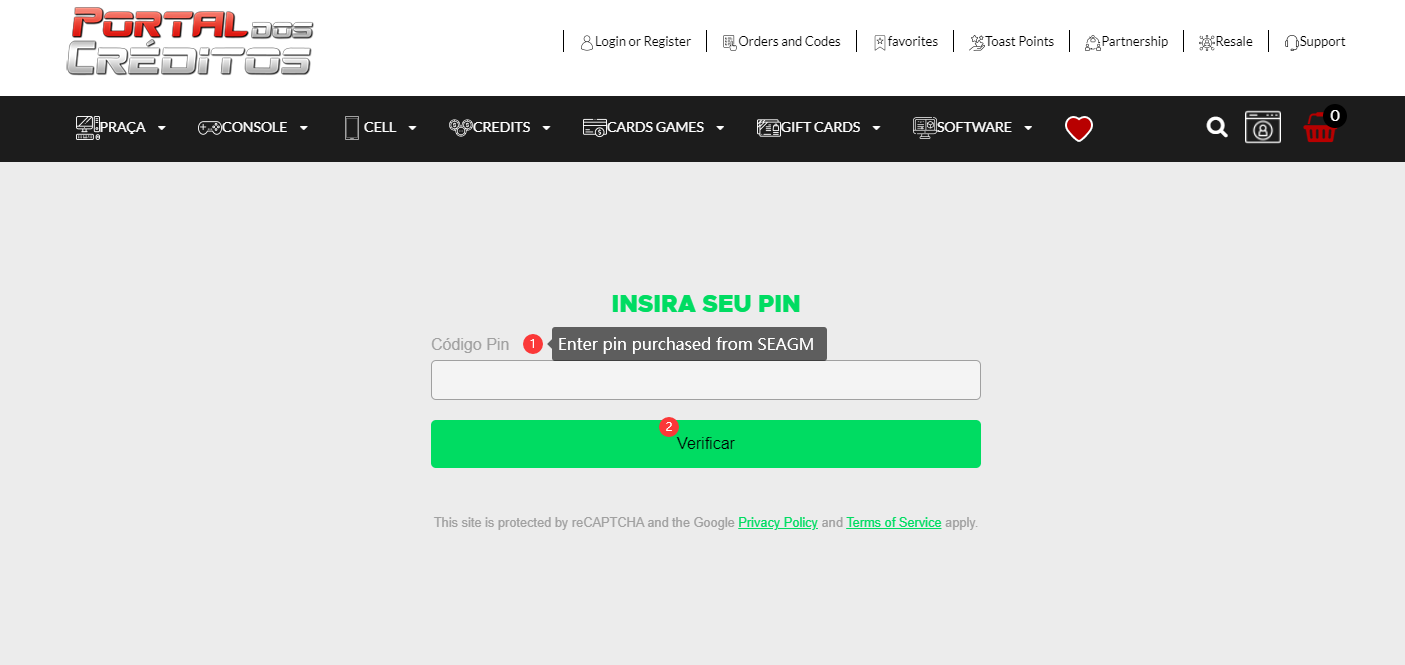 Step 3: Once click on "Verificar", the system will direct you to the player ID entering the page. Kindly fill in your Free Fire account name and ID in the fields provided.
Note: Please confirm your Player's name and ID before completing the redemption process. Once confirmed and completed, no changing of ID is allowed.
Step 4: Once completed the redemption process, the diamonds will be credited to your player ID immediately, you may also re-log your game account for checking on the latest diamonds balance.
Thank you.
Visit the SEAGM Support site for quick answers and guides.
Need support? Contact our Customer Support via LiveChat.
Related articles:
How to buy Free Fire Diamonds Pins (EU+TR) in SEAGM?
How to retrieve my gift card Code/Pin in SEAGM?