STAR Rewards: Rewards for MVPs! Because we love you, we would like to reward you every time you top up from us. Earn STARs with every 100 SEAGM credits you spent with us and enjoy rewards with the STARs.
How many levels are there in this STAR Rewards Program?
There are 4 levels in the STAR Rewards Program. Instant upgrade to Amateur, Pro or Elite level is possible upon minimum amount spent to progress to the next level. Ensure a minimum amount is spent every 90 days to retain at a membership level, in order to avoid being downgraded from the current level. Below will be the table of STAR Levels:

How to redeem the STAR Rewards?
Step 1: Log in to your SEAGM account and click "My Account".

Step 2: On the My Account page, you will see "My SEAGM Star". Click "Redeem Now" to proceed.

Step 3: After clicking, you will be directed to the SEAGM Star Rewards page, do claim your coupons based on the amount STAR collected.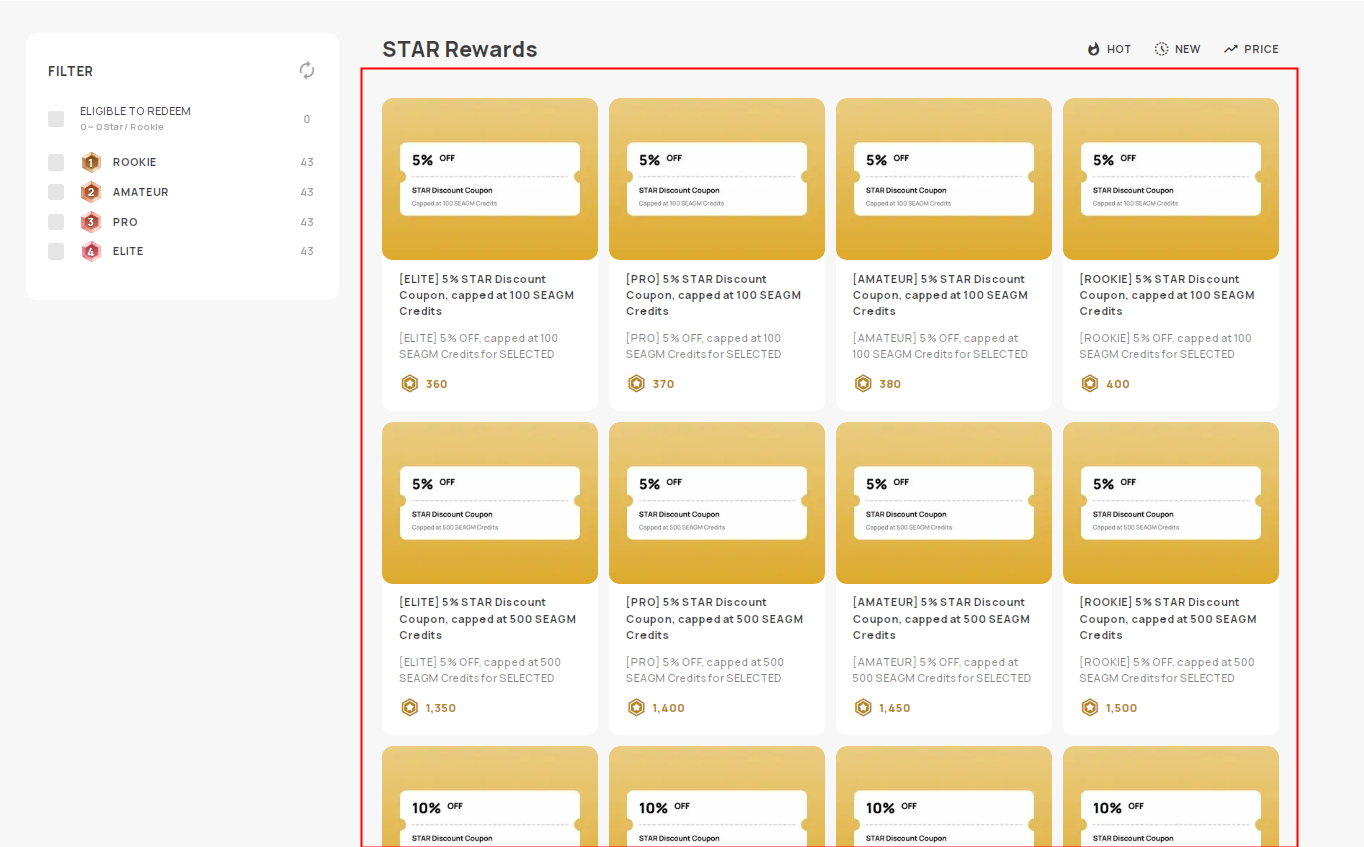 3 (i) You may also directly click on "Eligible To Redeem" in the top left filter section to check which coupons you can redeem with the amount of STAR owned.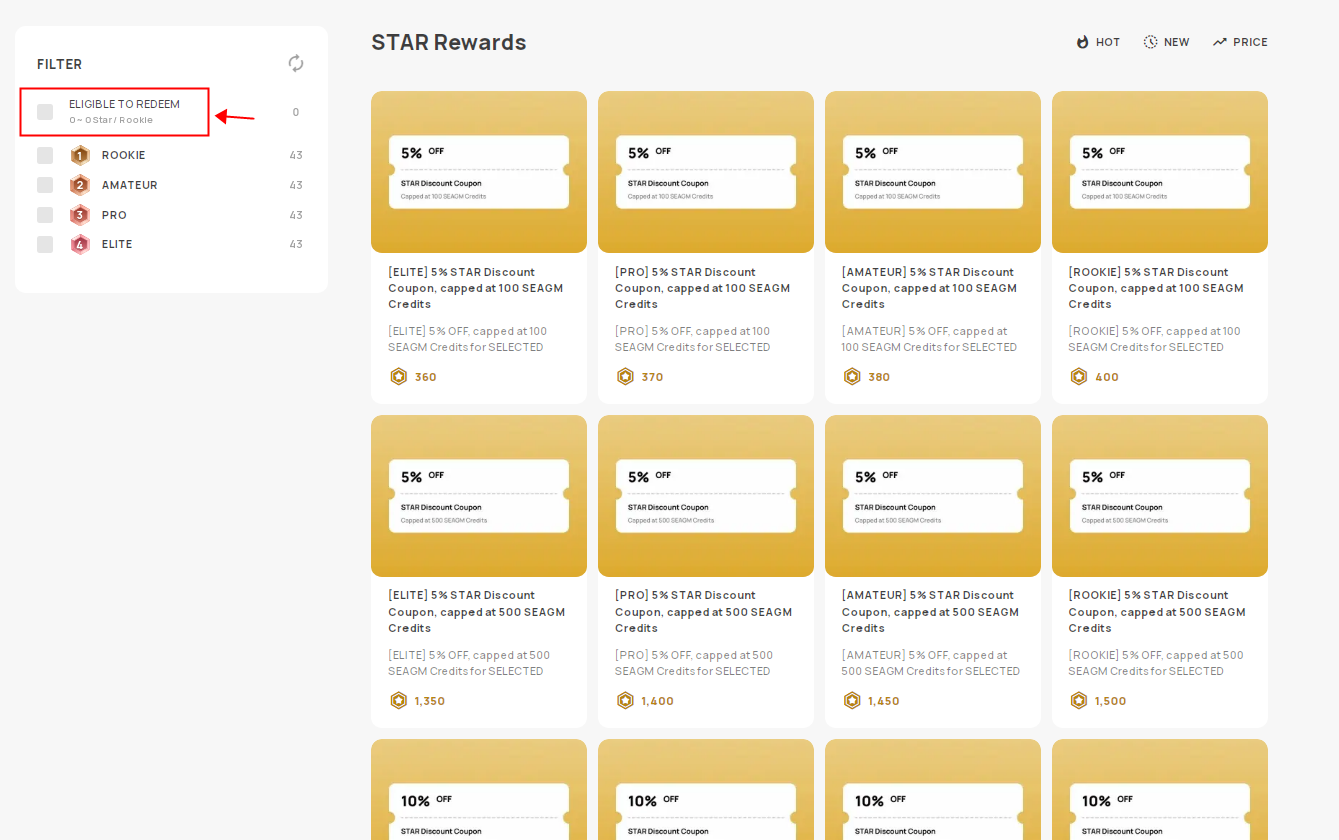 Step 4: Click on the coupons based on the available STAR in your account and click "Redeem" to proceed.

Step 5: Once redeemed, you may check it on your account under the "My Coupons" section.

Step 6: You may select the product you would like to purchase and apply the coupons shown on the order placement page. The price after applying coupons will be shown in finalize checkout page.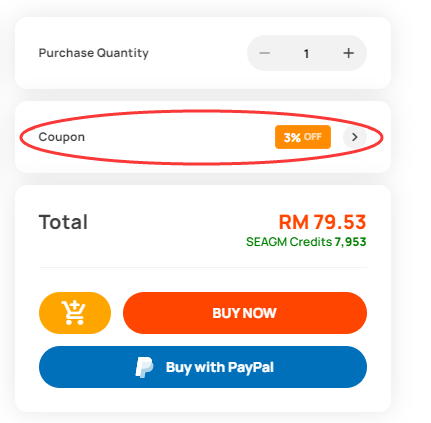 Note:
You may check the Term and Conditions by clicking on each coupon displayed. Example as below: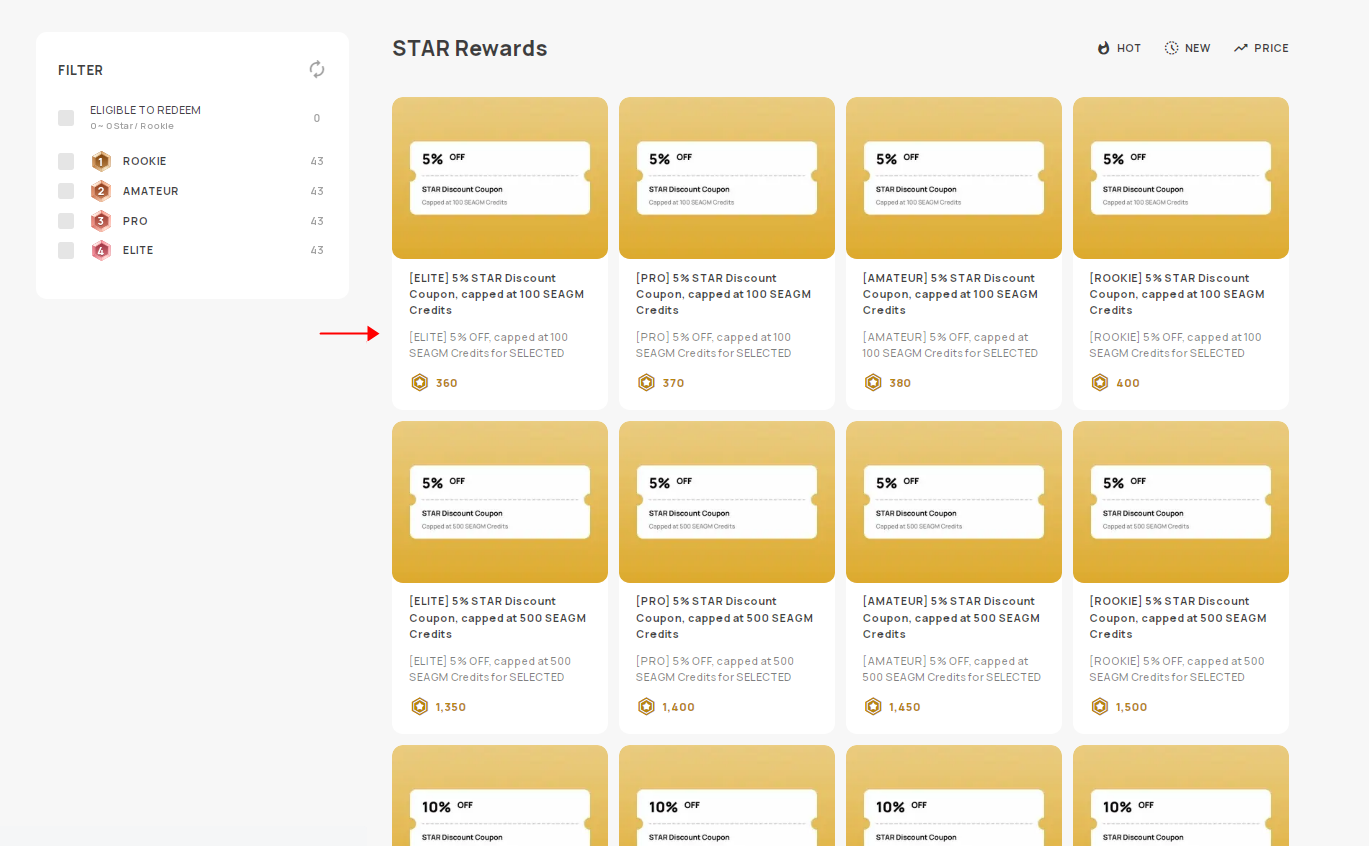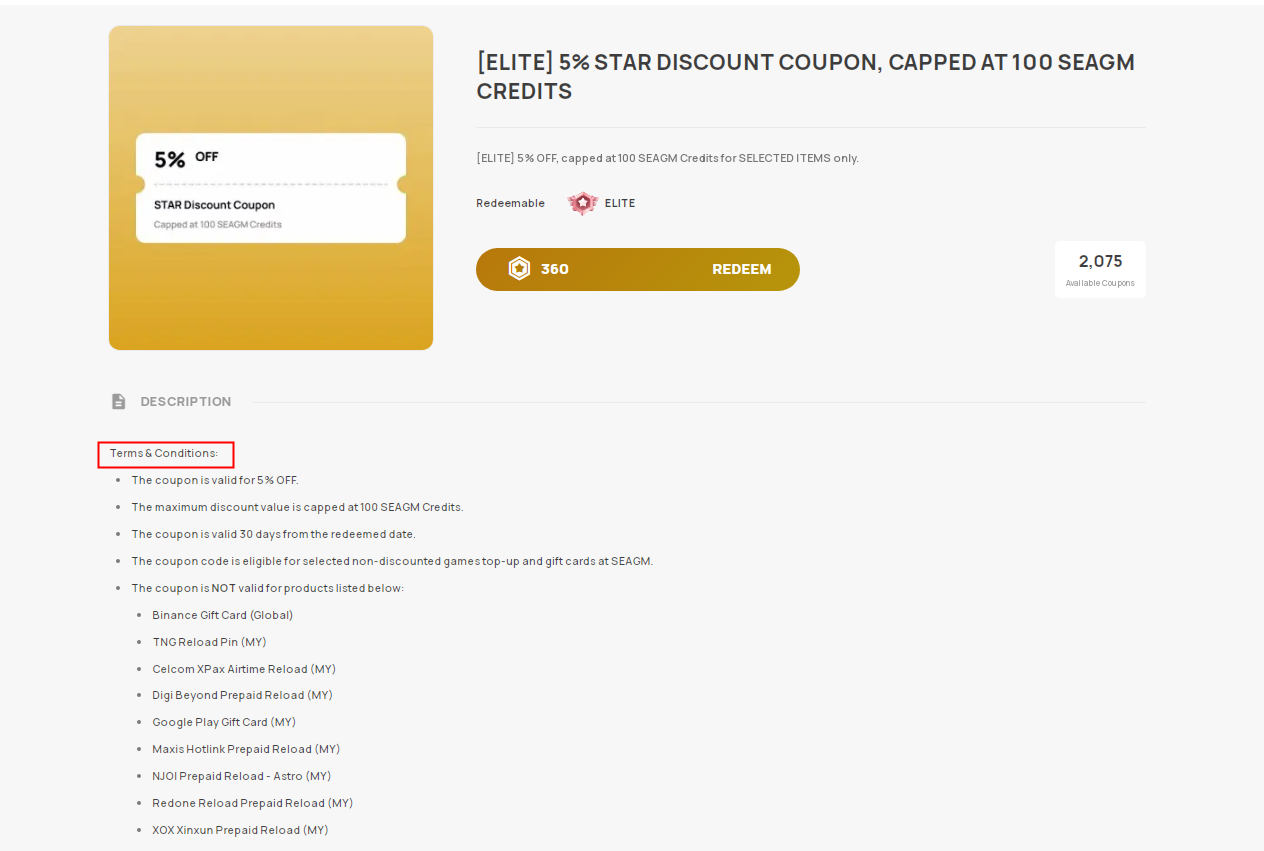 For more information on how to redeem the coupons earned, do refer to our coupons-related articles on the SEAGM site.
For more information on the STAR Rewards program, you may refer to STAR Rewards articles on the SEAGM site or visit the STAR Reward page.
Thank you.
Visit the SEAGM Support site for quick answers and guides.
Need support? Contact our Customer Support via LiveChat.
Related articles:
FAQs: SEAGM STAR Rewards Program.
How to redeem coupons in SEAGM?