About:
Released in 2017 by MonToon, Mobile Legends: Bang Bang is an extremely popular MOBA mobile game. Its real-time 5 on 5 PVP battles are similar to League of Legends. You can fight over three lanes to take the enemy's tower. With 4 jungle areas, 18 defence towers, 2 Wild Bosses, complete reproductions of classic MOBA maps and full-on 5v5 and human vs human battles, levelling up and gaining experience and gold to unlock heroes has never been more fun. There are 19 heroes and new ones are being added! Choose your favourite heroes and build the perfect team with your friends.
Step 1: Register or login to SEAGM, then on the top right side of the page, search "Mobile Legends".
Step 2: Select "Mobile Legends Diamonds (Brazil)" and choose the amount of the diamonds, then enter your User and Zone ID then click "Buy Now" to proceed.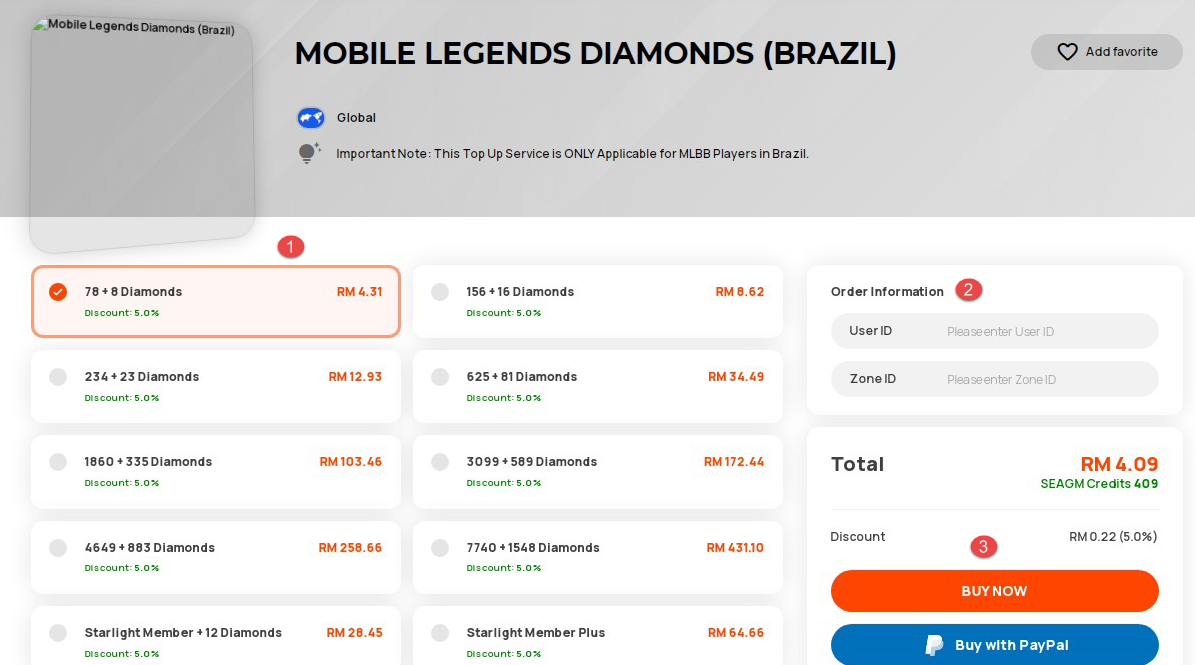 Step 3: Kindly confirm the number of diamonds selected and account information then click "Pay Now".
Step 4: Pick your desired payment method and click "Pay Now" to complete your payment.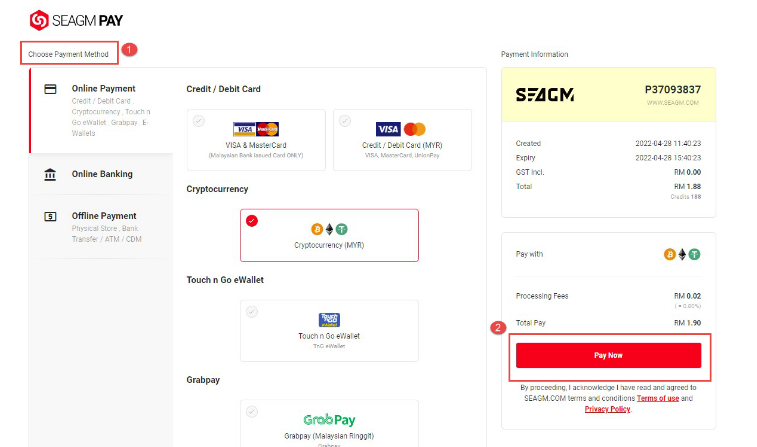 Step 5: Once payment is completed, you may view your order status, under "My Orders".