FamilyMart stores accept all third-party and overseas smartphone apps with barcode payment services. The FamiPay service, which uses a smartphone app to take payment via barcode, began in July 2019. FamiPay can be linked to many types of point programs from other businesses. As of November 2019, it had been downloaded about 4 million times. We are actively promoting services that focus on customer convenience, and not just those that FamilyMart itself offers.
About 15 million people visit a FamilyMart store on an average day. We communicate with them at the store level to actively introduce and recommend FamiPay to them as a very convenient tool. Cashless transactions made up about 20% of transactions at the end of February 2019, but we are working to increase that ratio. This will improve customer convenience and satisfaction and reduce store workloads.
Note: An automated of 5.5% + USD 0.05 or min USD 0.05 processing fee will be applied during checkout.
Step 1: Choose the product you would like to purchase on the SEAGM site, then click "buy now".
Step 2: Click on "Pay Now" to be directed to the payment checkout page.

Step 3: On the checkout page, click on "Online Payment" and select "FamiPay". Then, click on "PayNow" to proceed.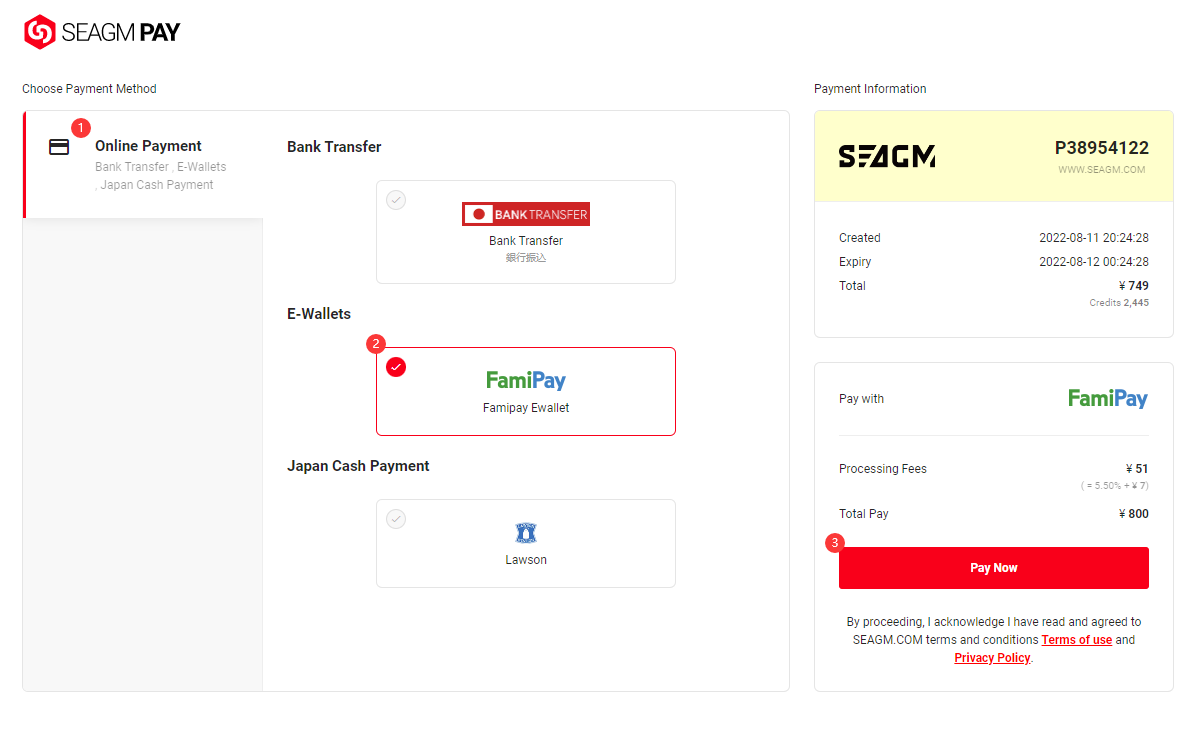 Step 4: Once clicked, you will be directed to the FamiPay website, kindly enter your FamiPay phone number and password then click login to proceed.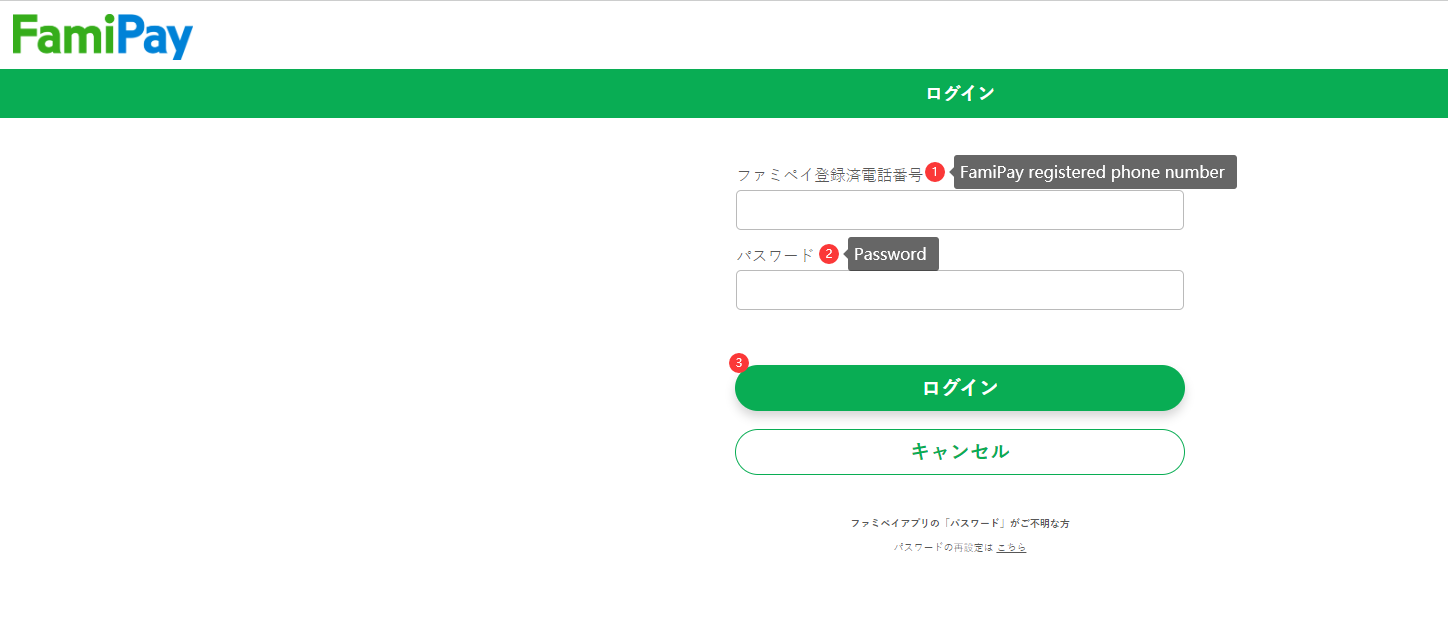 Step 5: Kindly follow the on-screen instructions to make the payment. Once the transaction is completed, please allow the payment gateway to re-direct you back to our website to fully complete the transaction.
***Note: Please allow our website to fully load once your transaction is completed to prevent floating orders.
Step 6: You may your order status under "My Orders" in your SEAGM profile.
Thank you.
Visit the SEAGM Support site for quick answers and guides.
Need support? Contact our Customer Support via LiveChat.
Related articles:
How to pay via Lawson [JPY] in SEAGM?
How to pay using Japanese Yen (JPY) with Bank Transfer?