Note:
a) In order to pay with credit/debit cards via Stripe, kindly make sure that your checkout currency matched your current region-supported currency. Learn to change currency, here.
b) Kindly make sure that NO virtual private network (VPN) has been enabled during checkout.
Step 1: Choose the product you would like to purchase, then click "buy now".
Step 2: Click on "Pay Now" to be directed to the payment checkout page.

Step 3: In checkout page, click on "Online Payment" > Credit / Debit Card > click "PayNow".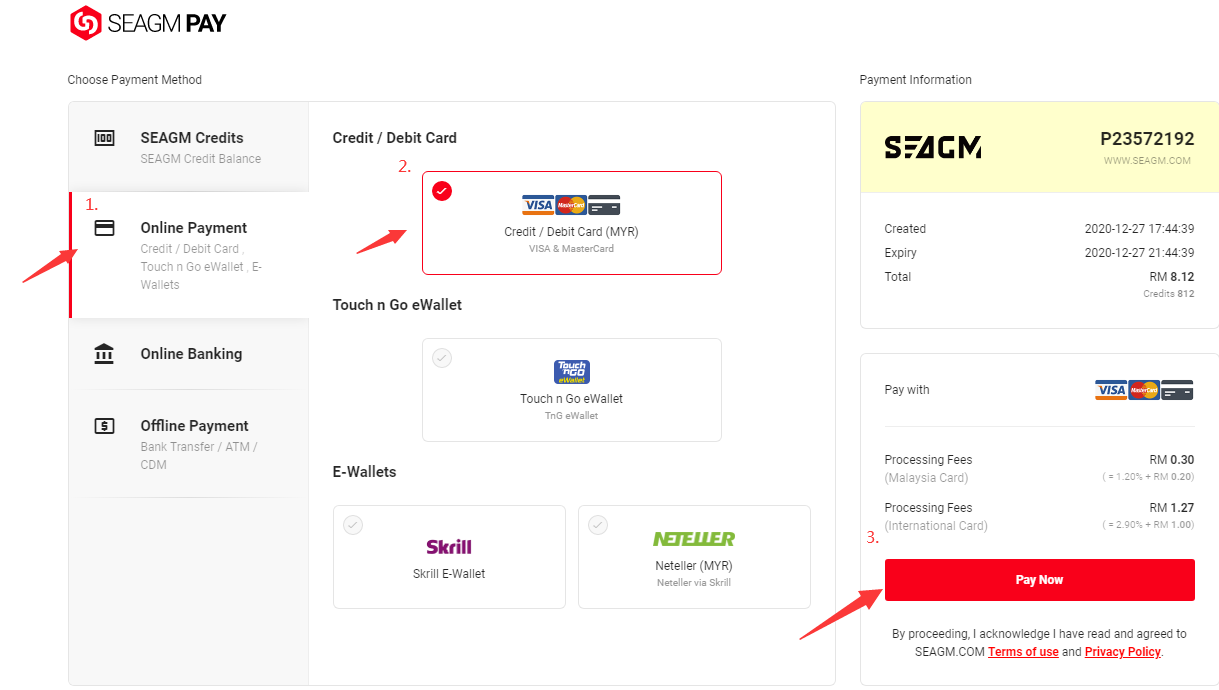 Step 4: Enter the billing and payment information then click on "Pay".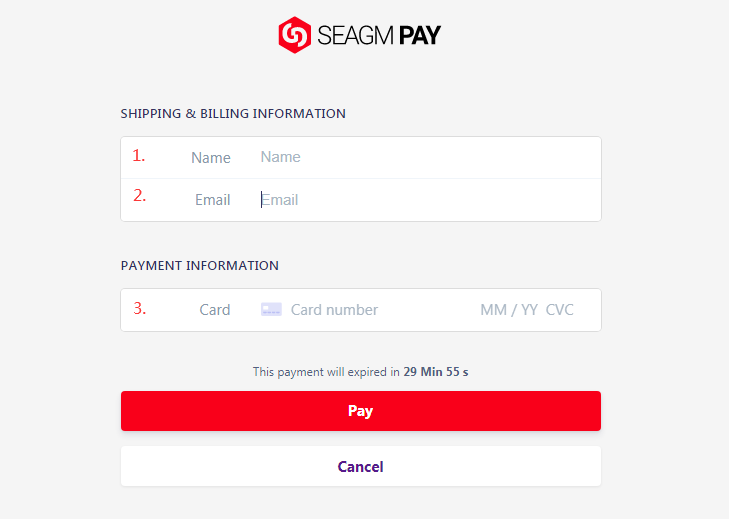 Step 5: Kindly follow the on-screen instructions to make the payment. Once the transaction completed, please allow the payment gateway to re-direct you back to our website to fully complete the transaction.
***Note: Please allow our website to fully load once your transaction is completed to prevent floating orders.
Currency supported:
All currency that is available in SEAGM is supported for Credit/Debit Card payment via Stripe.

Thank you.
Visit the SEAGM Support site for quick answers and guides.
Need support? Contact our Customer Support via LiveChat.
Related articles:
What are Payment Processing Fees?
Why is my order status unpaid when the amount has been deducted from card?