HitPoints is an e-currency. HitPoints wants to give gamers and publishers alike full access to the gaming market. Whether it's buying a new game or just a simple microtransaction, we want to give you the option to pay the price that everyone else is paying. Games shouldn't be worth 3X more just because you're from another country.
Step 1: Register or login to SEAGM, then on the top right side of the page, search "HitPoints USD".
Step 2: Select "HitPoints USD" 。
Step 3: Select the denomination and quantity of the card needed then click on " Buy Now".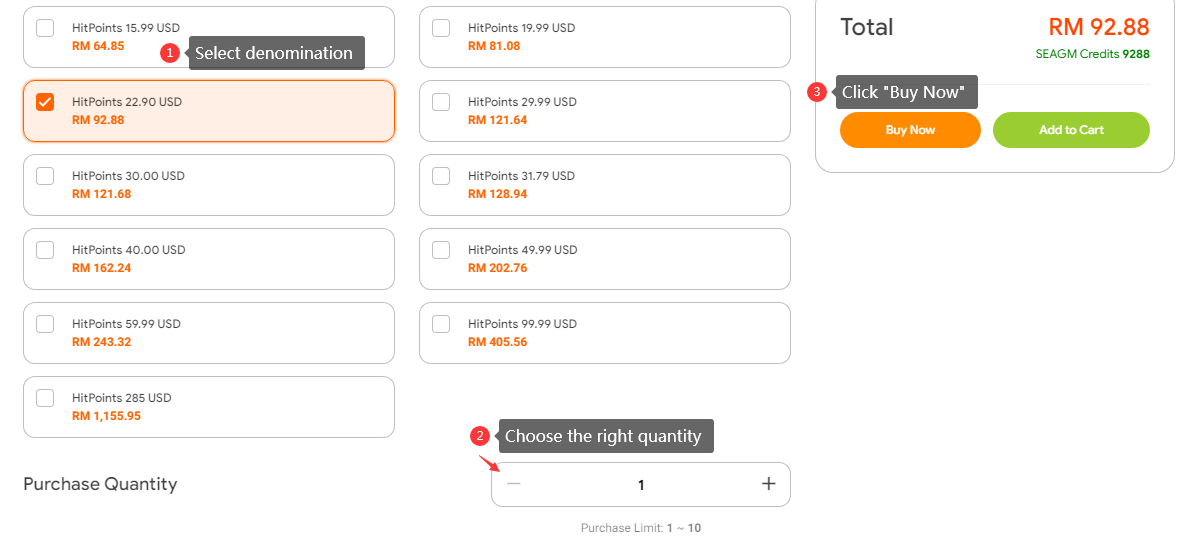 Step 4: Kindly confirm the card denomination and quantity selected then click " Pay Now" once confirmed.

Step 5: Pick your desired payment method and click "Pay Now" to complete your payment.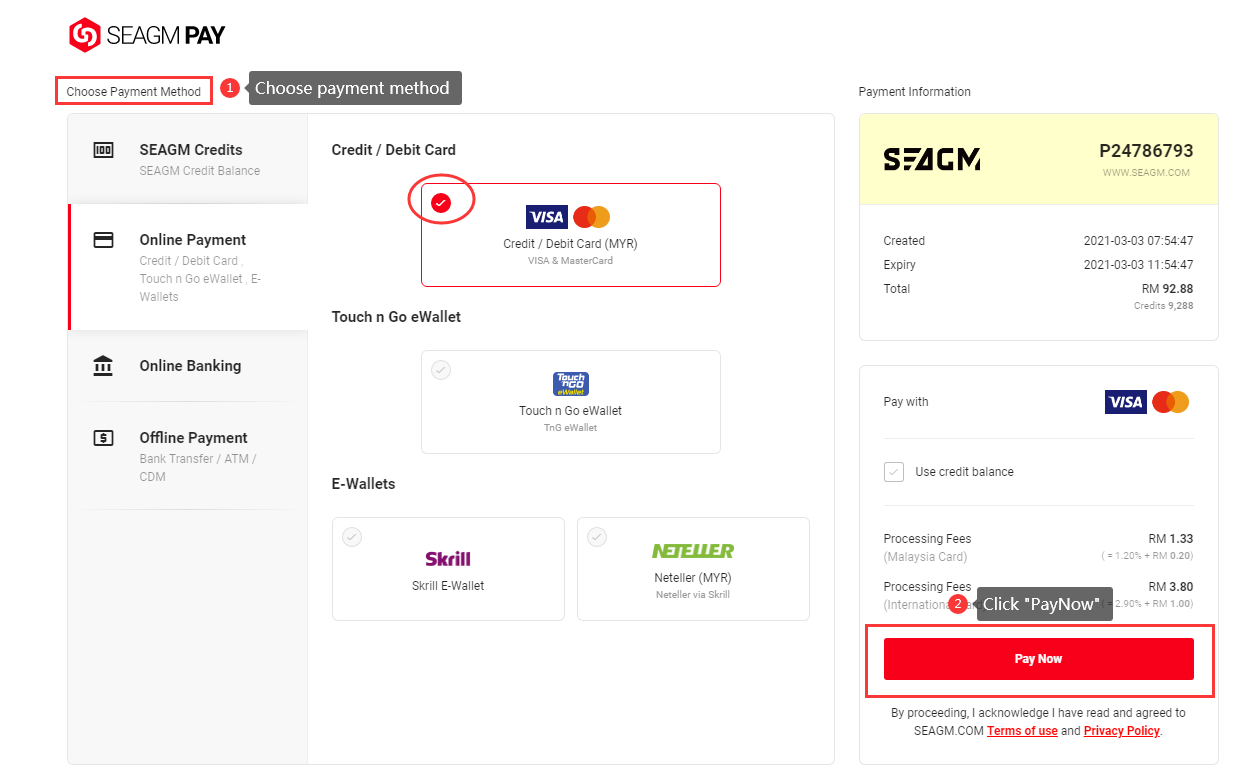 Step 6: Once payment completed, you may retrieve your code under user profile > MyCards.
Supported games for HitPoints USD code:
Conquer Online, Heroes Evolved, Eudemons Online and much more.
HitPoints exchanges rate can be checked here.
Thank you.
Visit the SEAGM Support site for quick answers and guides.
Related articles:
How to retrieve purchased Code/Pin?
How to find Code/Pin on SEAGM App?
How to top-up Heroes Evolved with HitPoints USD?
How to top-up Conquer Online with HitPoints USD?
How to top-up Eudemons Online with HitPoints USD?