What is the purpose of commenting on orders?
Order comment is a fast and easy way for you to send updates or messages regarding your order in SEAGM. If you received a notification from the SEAGM system regarding incompatible/wrong player information, do update the correct Player information in the order comment section and we will process it soon!
Step 1: Once logged in to the SEAGM account, click on the profile icon on the top right of the main page. Then, click on "My Orders".

Step 2: Select the order [Eg: CXXXXXXXX or DXXXXXXXX] that you have paid and want to update information on.

Step 3: Once clicked on the order number, you'll be directed to the "Order Details" window. You can type a comment or "choose file" to attach pictures, then click "Send Message".
Important: Comment can only be sent if the order delivery status is under "Wait Send/Sending".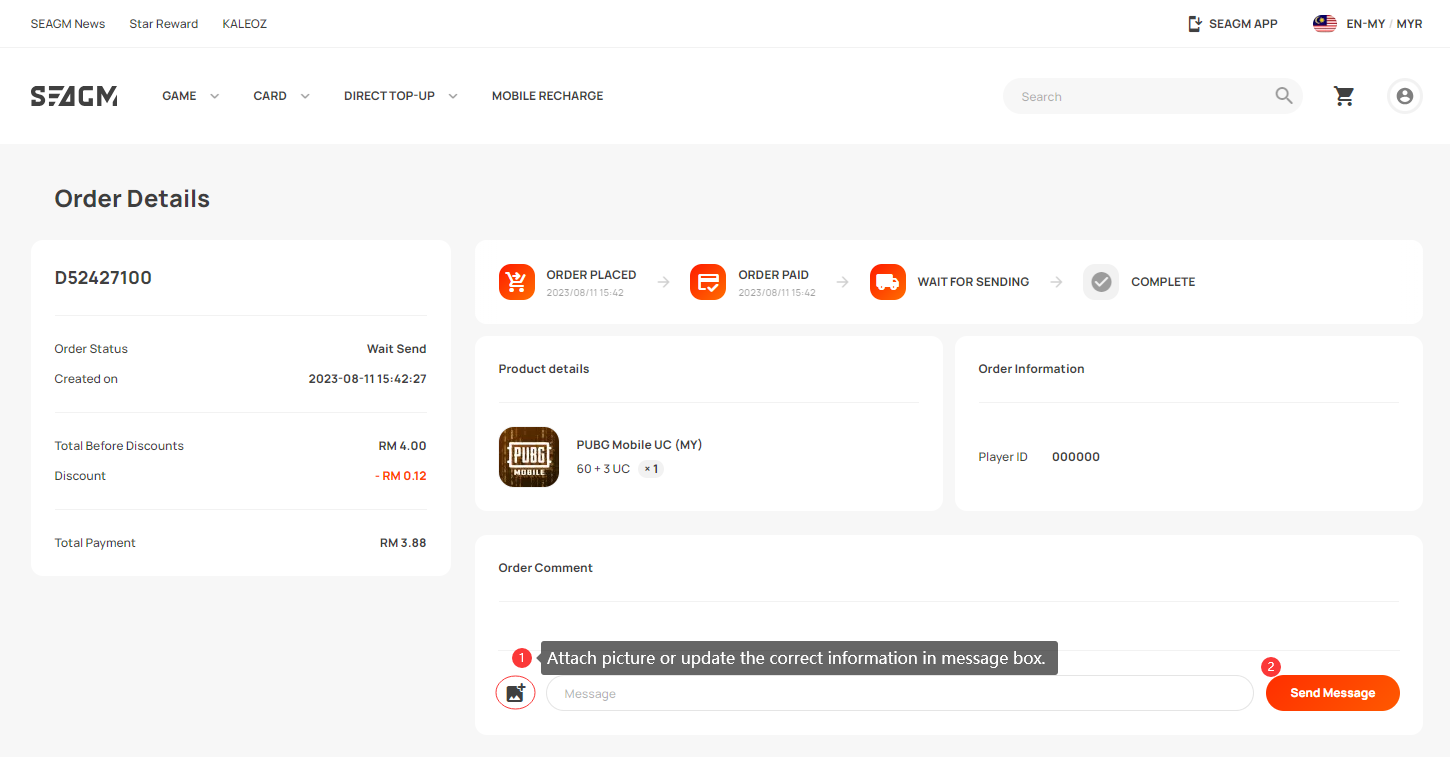 ***To check on order notifications, kindly click on "Notifications" under your SEAGM profile.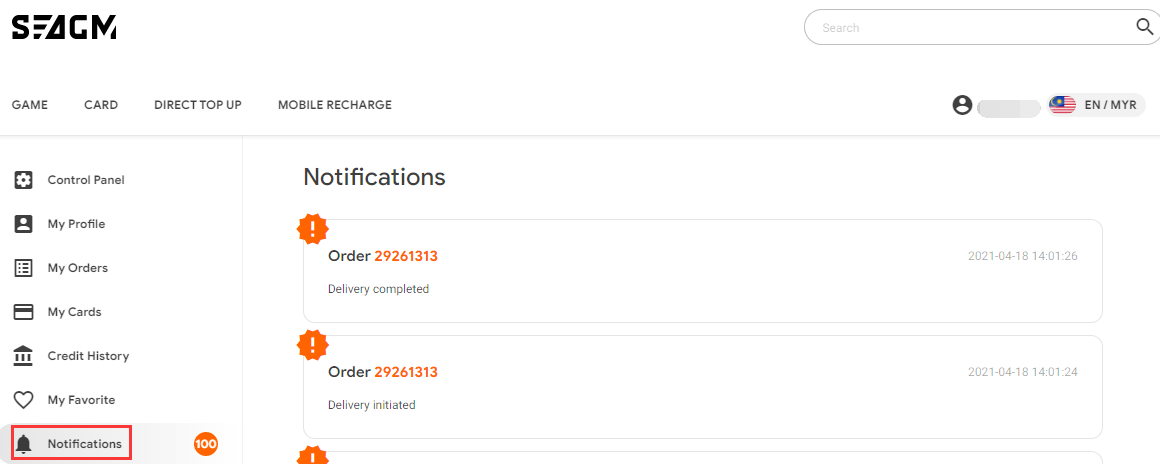 Thank you.
Visit the SEAGM Support site for quick answers and guides.
Need support? Contact our Customer Support via LiveChat.
Related articles:
Order Status Real-time Notification
How to view order details status?
How can I cancel my paid order?