Order Comment is a fast and easy way for you to send updates or messages on SEAGM.
[Tip] If you received notification from system about incompatible/wrong Player ID, try sending the correct Player ID at Order Comment.
Follow the steps below to submit a comment:
Step 1: Once logged-in to SEAGM account, click user profile then click "My Orders" > click the Order ID e.g. Dxxxxxxxx

Step 2: You'll be directed to the "Order Details' window. You can type a comment or "choose file" to attach a file > Next, click Submit.
Important! Comment can only be sent if the order delivery status is under "Sending".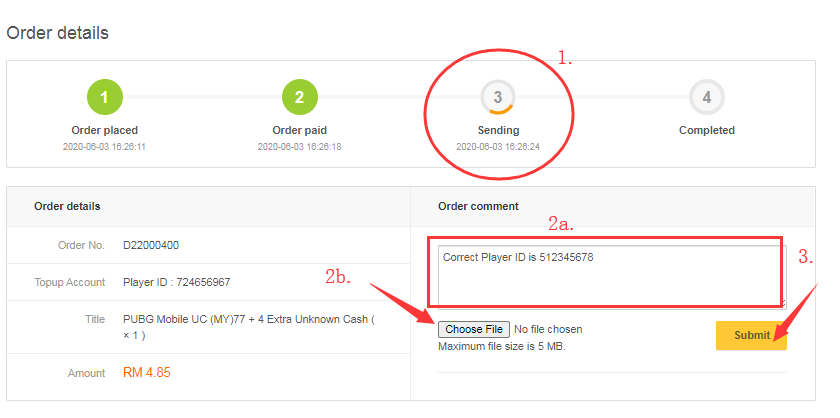 Step 3: System will notify you once the order is completed.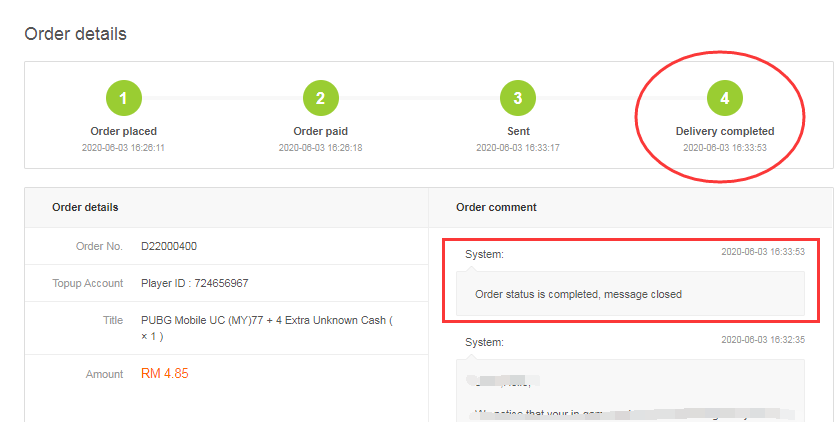 Notes: To check all purchases notifications, kindly refer to "My Recent Notifications".

Thank you.
Related articles:
Order Status Real-time Notification
How to view order details status?
How can I cancel my paid order?