To check your PUBG region:
At settings in the game > click Basic

At Change county/region, you will see your current country/region (refer to Picture A)
Important!

You can only reset the country/region every X number of days. It is shown in the game settings. So think carefully before you change your country/region.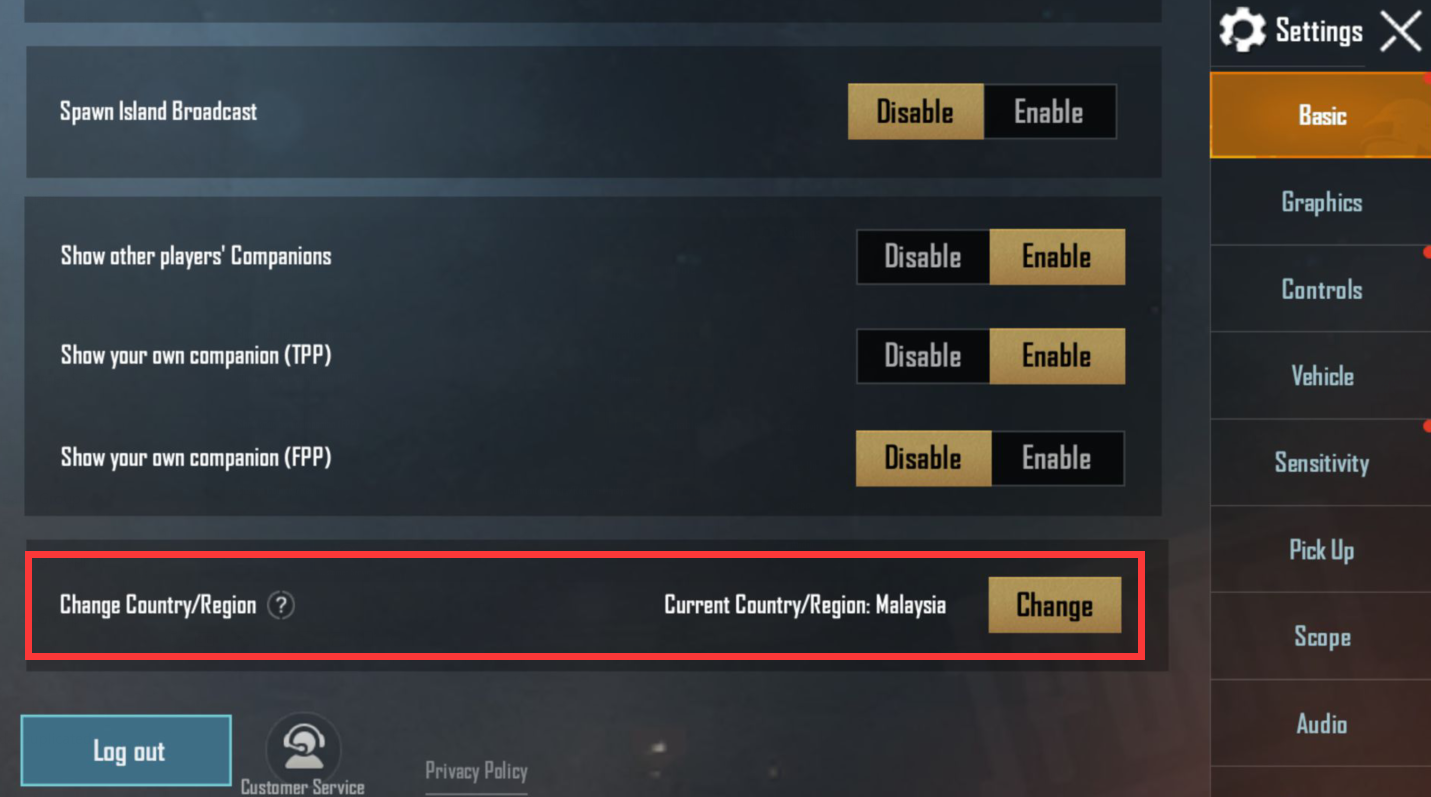 Picture A: PUBG Region (applicable only to Malaysia soldiers)
Thank you.