To check your PUBG region:
At settings in the game > click Basic.

At Change county/region, you will see your current country/region [refer to Picture A].
Important Notice: You can only reset the country/region every X number of days. It is shown in the game settings. So think carefully before you change your country/region.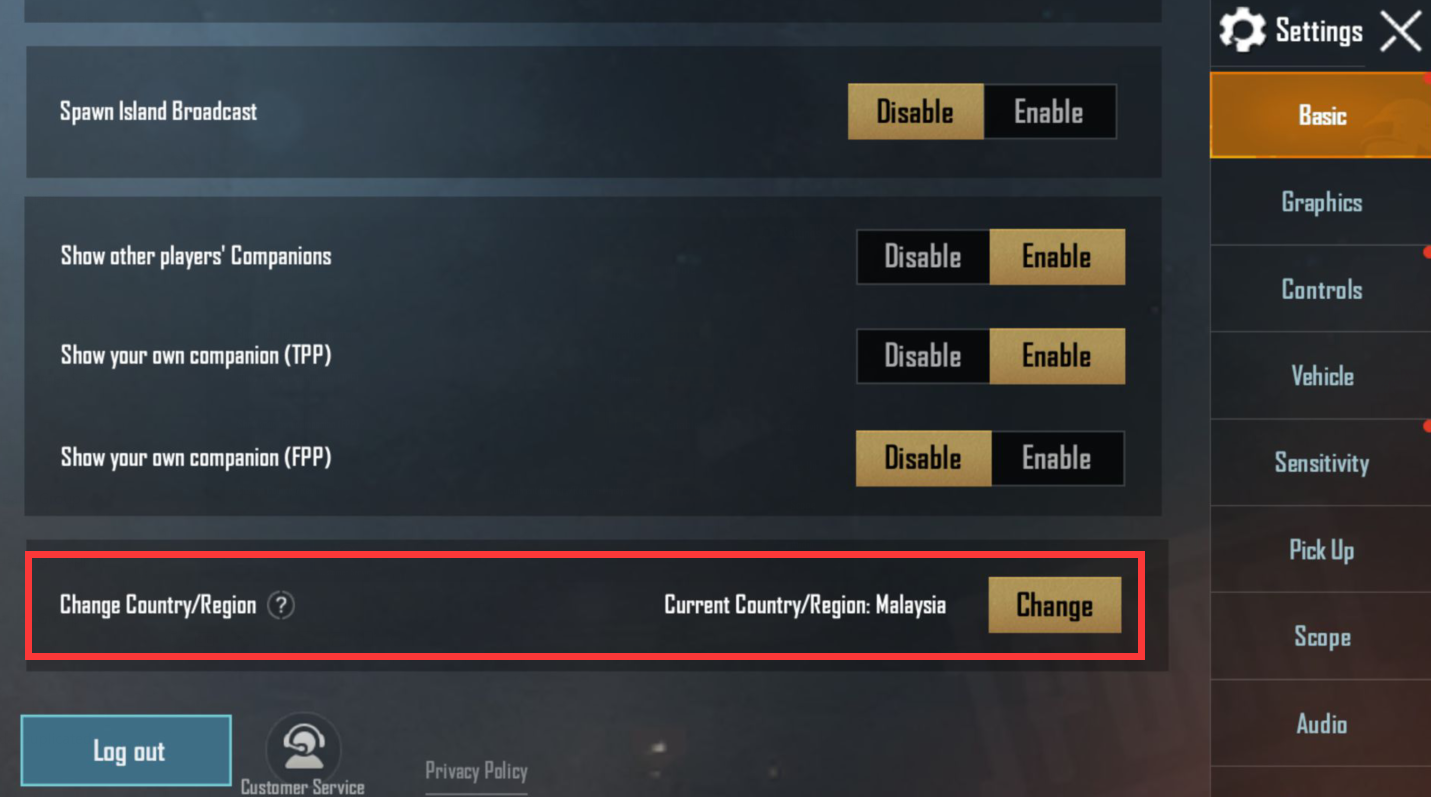 Picture A: PUBG Region (applicable only to Malaysia soldiers)
Thank you.
Visit the SEAGM Support site for quick answers and guides.
Need support? Contact our Customer Support via LiveChat.
Related articles:
How to buy PUBG Mobile UC?
How to find PUBG Mobile Player ID?